If the texts in WhatsApp are too small for you, you can change the font size of the messages. We show you how to do this.
Change font size in WhatsApp
You can change the font size of your messages in Android and iOS in the WhatsApp settings:
To do this, start Messenger and switch to "Settings" via the menu.
Here tap on the entry "Chats and calls".
You can use the "Font size" option to enlarge or reduce your message text. To do this, select one of the three options offered.
Your changes will be applied as soon as you open the next chat.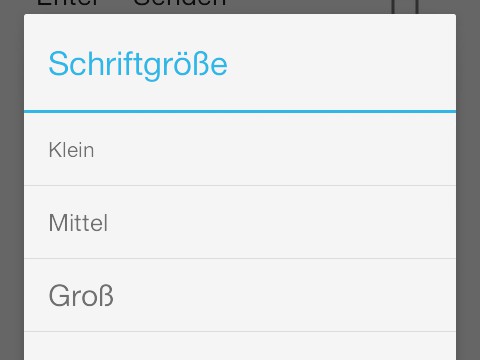 ---
If you no longer want to type novels on your mobile phone via WhatsApp, you can move typing to your computer. We show you in this video how to do it.
We will tell you how to change the font size of other apps in another article.