Many use "WhatsApp" as an alternative to SMS. You can find out here what the application is all about, how it works, what you can do with it on your iPhone or Android smartphone and why it is free to send messages. We also show you good alternatives to the popular messenger.
What is WhatsApp and how does it work?
WhatsApp is a messenger with which you can chat with other users or even make calls on your smartphone via your internet connection. Here's how the application works after you install it on your smartphone:
Every user of the service must enter his mobile number and verify it. To do this, Messenger sends you an SMS with a code that you must enter in the app. You can find out exactly how this works for the iPhone here and for Android smartphones here .
Since every user has to do this, WhatsApp automatically recognizes which of your contacts in the phone book are also using Messenger. The app scans your contacts and lists all the WhatsApp users in the app.
The service also regularly scans your phone book for new users and adds them to your WhatsApp contact list. Warning: You can only communicate via WhatsApp with people who also use the app. This distinguishes the service from the normal SMS that can be received on any cell phone.
If you would like to chat with a friend, simply click on the corresponding contact in the app, write to him or send him a photo or video. Voice messages, files and locations can also be sent.
You have also been able to make video calls with up to four people at the same time for some time. There is also a "status" in which you can present pictures and videos for 24 hours. This can then be viewed by all or selected contacts.
If your internet connection is always active, you will receive an immediate notification, like an SMS, when you receive a message from one of your contacts.
You can also receive messages on your Mac or PC. For this you have to open "WhatsApp Web" in the browser or install the desktop app.
The advantages of WhatsApp over the classic SMS / MMS
SMS are sent and received via the mobile network. With WhatsApp, data is transferred over the Internet – and that has three big advantages:
The messenger service sends your messages via WLAN or mobile internet connection. That is why you can easily send and receive media content such as photos or videos and even voice messages.
With WhatsApp you can also send an unlimited number of messages per month completely free of charge. Read why below. Especially if you like to share pictures with friends, the app is a good alternative to traditional services. MMS are still very expensive today.
You can also communicate with multiple users at the same time on WhatsApp. This works in group chats with up to 256 contacts . If someone else invites you to a group, they will be added automatically. You don't have to do anything. Recently you can also start a group conversation via a link.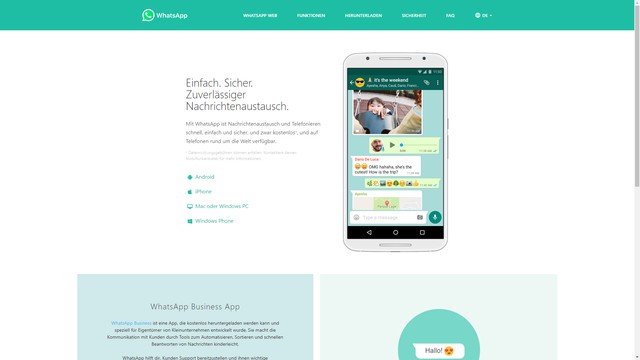 Criticism of WhatsApp – these are the disadvantages of the messenger
Even if the news service comes with many advantages, WhatsApp also has disadvantages.
WhatsApp has now been bought by Facebook, which questions the promised data protection. The General Data Protection Regulation GDPR introduced in 2018 did not change that much either, because the messenger still transmits a lot of data to the parent company.
The conversations in WhatsApp are encrypted end-to-end and should therefore be secure, but not the user behavior in comparison. So Facebook doesn't know what people are chatting about, but the time and duration of the conversations.
Lastly, WhatsApp will most likely introduce status advertising. The Messenger is hoping for more revenue since the service has been made available free of charge.
Why is WhatsApp free?
In the past, you had to pay around one euro for WhatsApp per year or once. You can now download and use the app for free.
With WhatsApp you pay nothing for each message sent or image or video file. This is possible because the app (as already described) uses an internet connection and the shipping is not billed via your cell phone provider.
However, in order to receive messages via the mobile Internet without WiFi, you need a corresponding data tariff or an Internet flat rate. If you dial into the mobile internet without the, there are costs.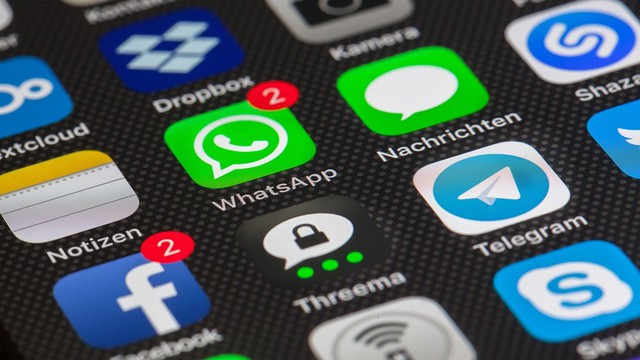 What are the alternatives to WhatsApp?
There are many messengers with similar functions. When deciding which one you want to use, you should make sure that many of your friends have installed the same app. Here are three good and popular alternatives that also benefit from a large user community:
WhatsApp now runs on all common smartphone operating systems. Here you can find the downloads for iPhone , Android , Blackberry and Windows Phone .