You've probably seen it on Facebook or Twitter. Better than a simple video or photo, time-lapse is without a doubt the best way to capture the magic of an enchanting place. But how does it work ? How to do it easily? We will explain and give you our selection of the best applications to make your friends drool with envy.
What is a time-lapse?
A time-lapse is the trend concept in recent years on the Internet. Whether it's a sunset, the activity of a city or even the eruption of a volcano … The idea is to show a rather long duration in accelerated. It can be a question of summarizing 24 hours in 30 seconds in 1 hour in 10 seconds for example. The timing will depend on the will of the author and what the images render.
It is a technique taken from that of animated films. By passing time-lapse images, we give the impression of movement and we also reflect the time that passes at the level of lighting for example. The generally adopted timing is to capture images at a slow rate and then to broadcast them at conventional speed, ie 25 images per second . This means that to make a one-minute video, for example, you will need 1,500 photos. Or a photo every 10 seconds for 4 hours.
How it works ?
All that is fine, but if you have to press the capture button on your smartphone every 10 seconds for several hours … You risk giving up rather quickly. The basic camera installed on Android often has no function to automate the process . Even if some models start to integrate it. But for most users, the solution is to use another application.
These allow most of the time to manage both: the framing, the pace of shooting and then the editing . Discover below, our selection of the six best applications allowing to realize a time-lapse easily.
Framelapse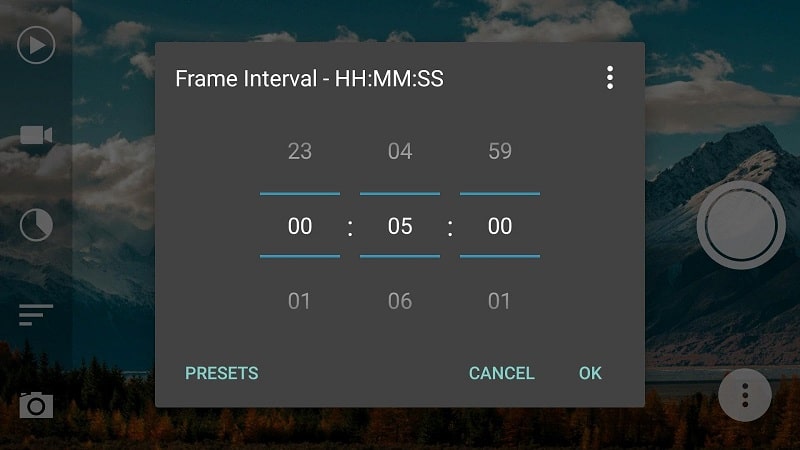 Framelapse is a Freemium-type application. Clearly, you can use it for free but … with advertising. Its options, however, make it particularly interesting. You can change the resolution, effects, white balance, exposure and of course adjust the frame rate.
If you decide to pay to switch to Pro mode ($ 2.99), in addition to removing the ads, you can also change the frame rate at the exit, customize the duration of the video and even use a self-timer . Not necessarily essential but definitely more comfortable.
Lapse It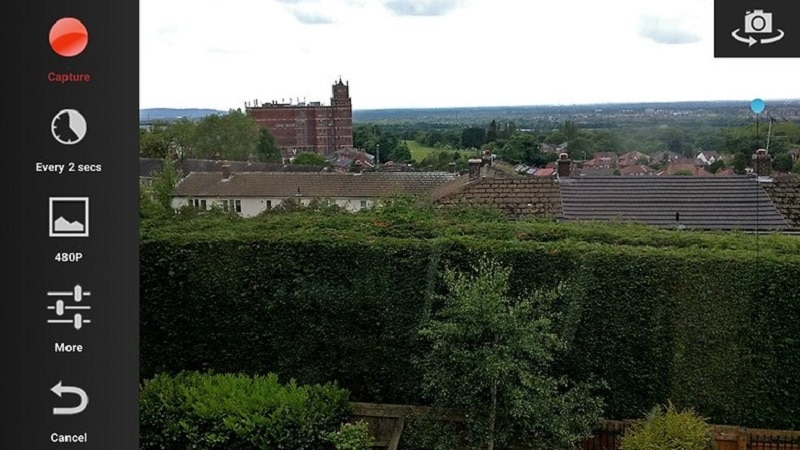 This app is both great and very frustrating . Its free mode is very easy to use but will leave you with a little taste of unfinished business. Because you will have seen all the options to which you could have access but for which you will have to take out the bank card.
If you decide to pay the 2.99 dollars in Pro mode, you will not be disappointed. Lapse It offers a multitude of small options for those who want to do time-lapse more seriously. Among these, we find in particular the possibility of changing the resolution, the codec, the number of frames per second and the possibility of adding audio or effects before rendering . You can also work from existing videos and do stop motion.
Read also :
Timelapse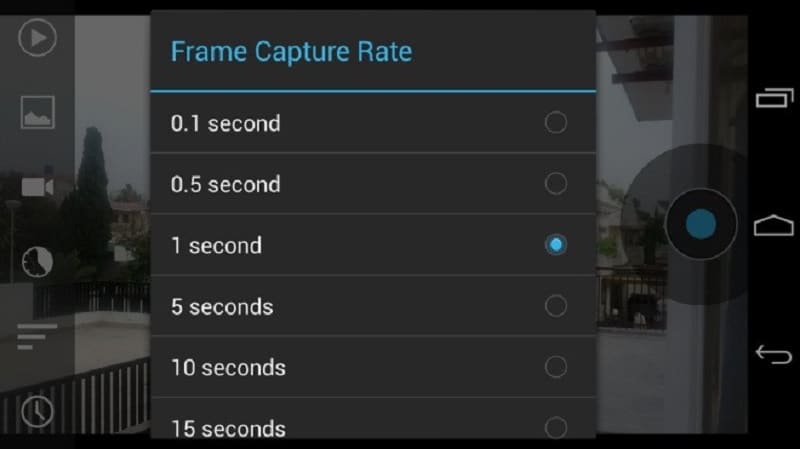 It is undoubtedly the most complete application for achieving a quality time-lapse. You can control exposure, contrast, lighting, brightness and above all make your video in 4K while keeping RAW files! Once exported, you can edit each image individually.
The free solution limits you to a certain amount of videos . Then, you will have to switch to Pro mode which will cost you $ 4.99.
Hyper Timelapse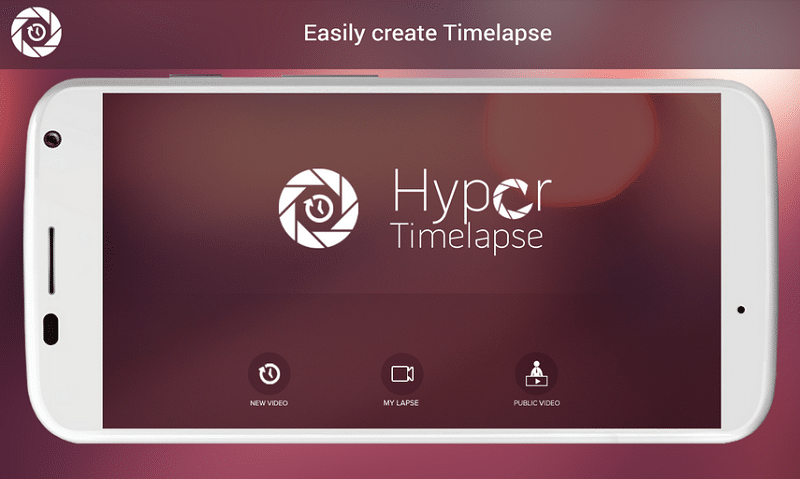 Instagram's Hyperlapse app is one of the best, but it's only available for iOS users . Hyper Timelapse presents itself directly on its page as an alternative for Android. It is however a bit limited with a maximum speed variation of 8x but it is a good solution to take your first steps in time-lapse.

Microsoft Hyperlapse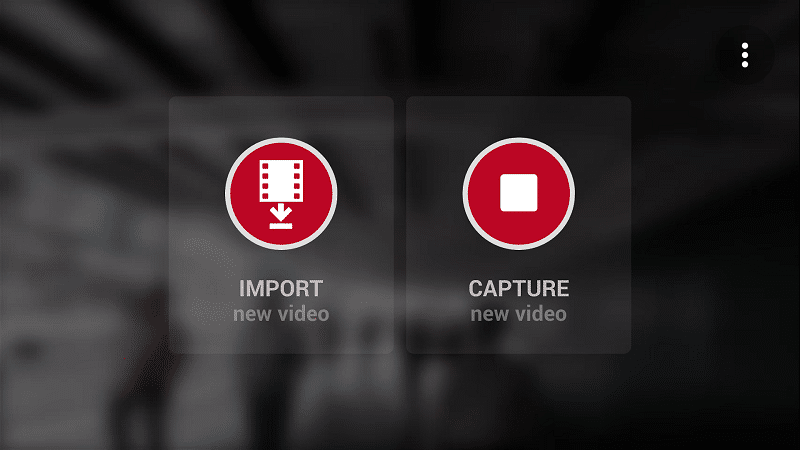 This is Microsoft's time-lapse application. It is very simple to use and allows you to choose to use videos already filmed or to make a new one. You can vary the speed from x1 to x32 according to your desires. At the output, you determine if you want a resolution in 720p in 1080p. Sharing on social networks is made to be as simple as possible.
Bonus, the application is completely free and it includes a "selfie-lapse" mode , perfect for your reactions during a sports activity for example.
PicPac Stop Motion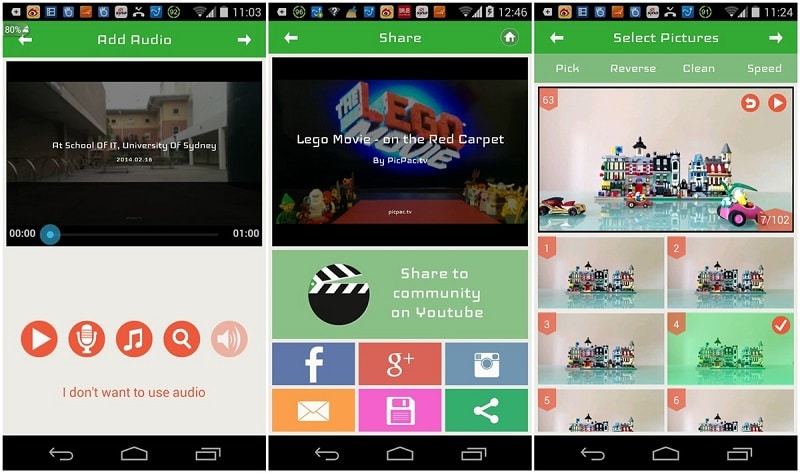 Finally, to complete this selection, an application that allows you to perform a time-lapse but also slow-motion. You can trigger it from your voice, add sound, work from old or new videos. Attention, the free mode is a little limited , you will have to pay 4.69 dollars to have access to all the functions.