If your phone's home screen or desktop is full of pre-installed app icons, shortcuts that are added on their own every time you install a Play Store app, or even widgets (like the Google bar), your first option is to remove them manually. The second is to disable the feature that automatically adds icons for installed apps.
Remove icons manually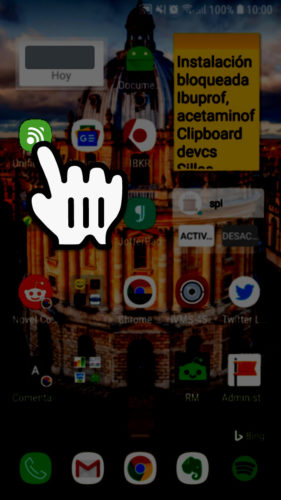 To clean the desktop and delete one by one the shortcuts or "shortcuts" that are filling the "home", you just have to hold your finger for a couple of seconds on the icon you want to remove. The "Remove" or "Delete" option will be displayed, sometimes as a context menu and sometimes as a trash can at the top where you must drag the icon (without releasing your finger).
Shortcuts are added alone!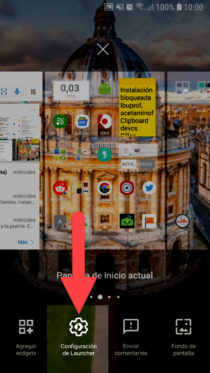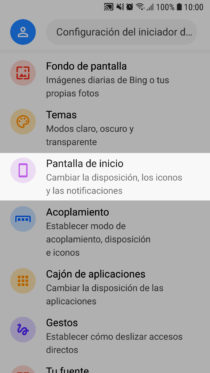 Images above: Block creation of new icons in Microsoft Launcher
If new application icons you install are automatically being added to the desktop, you can also disable this behavior to avoid having to delete those shortcuts manually as I indicated above.
Currently this is done from the "launcher" of the device. You should generally press and hold on an empty area on the home screen. Tap on "Settings". Finally, look for "Start screen" and disable the option "Add new applications to the start screen".
Previously, the Play Store was also the cause of this behavior, something that was disabled from its own settings, "General", option "Add icon to start screen for new applications". Such an option no longer exists in modern versions of this store. If your device comes with another app store, such as the Galaxy Store, you should also check its settings for similar functionality. This may be caused by duplicate icons after installing applications.
Add icon to the home screen
If you deleted an icon and want to add it to the desktop again, you just have to look for it in the applications menu or "drawer". Hold down on it and you will automatically jump to the home screen where you can "drop" it. If you can't find the icon in the app drawer, you probably hid the app or uninstalled it.
How to remove notification counter or BALLOONS from icons
How to have INVISIBLE applications on Android (icons)
How to put app icons on Android status bar
Receive updates: SUBSCRIBE by email and join 10,000+ readers. Follow this blog on Facebook and Twitter.