The WiFi is no longer working? Are you unable to access the Internet despite a WiFi connection? Downloads are suddenly extremely slow? No reason to worry. It has already happened to all of us. And there are a few standard solutions and tricks on how to solve the WiFi problems. We show you this here.
Do you have WiFi problems? We looked at the four most common problems and solved them for you. So …
1. WLAN does not work
To check which WiFi network you are connected to, you first go to Settings in Android. In the smartphones of most manufacturers, the WLAN settings are in the first place. A list of available networks opens there. The names of these networks are known as service set identifiers , or SSID for short .
If you connect a WLAN router at home, this is usually equipped with an SSID and an associated WLAN key. The latter protects your WLAN from unauthorized access and encrypts the data that is transferred between your smartphone and the router.
Tip: It can happen that several routers in the area use the same SSID. So change the SSID in the settings of your router so that you can solve this problem and avoid conflicts.
Authentication error: WiFi password has changed
You usually type in the SSID and password only once in your smartphone. Then your smartphone always tries to log in automatically. However, if the key should change, you will get an authentication error. In this case, you have to change the WiFi settings of the smartphone to the SSID and there to the network . Then type in the new password.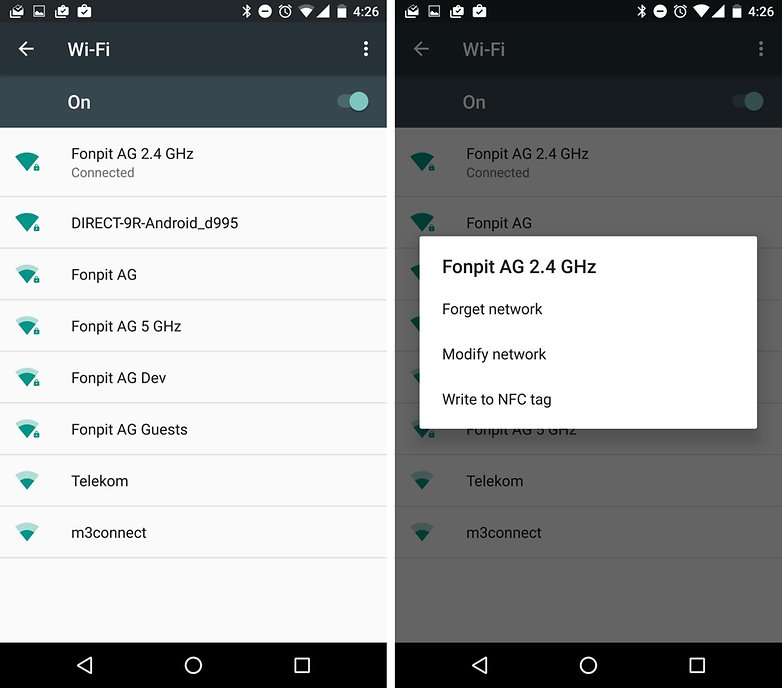 Restart router
If you are sure that nothing has changed in the login data, you should restart the router. The devices often run for several days or weeks at a time. Then the situation can arise that the router software produces an insoluble error and crashes. A restart usually helps to fix the problem.
To do this, disconnects the router from the power supply for ten seconds. Then connect it again, wait two minutes and check your internet connection. This is considered the most common and reliable approach, even if it is not elegant.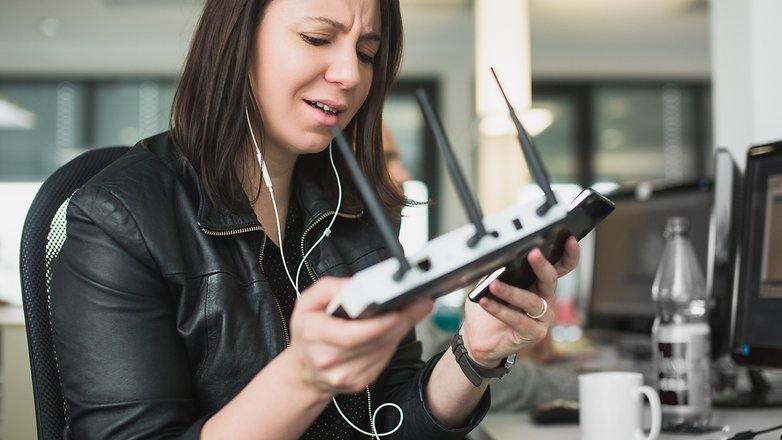 Restart smartphone
The same applies to the smartphone. With a little luck, it is sufficient to activate the airplane mode for a few seconds. If not, you may have to restart your smartphone.
2. The WLAN is too slow
If your WiFi is suddenly slower than you are used to, you may have a snooper on the line. In a separate article, we explain how you can find out and solve the problem in the long term.
If nobody uses your WiFi at all, you should do a speed test on different devices. The app of the same name is available for all platforms and you should try it on different devices. If the same picture appears on all devices, you should consult your provider and report the problem. There are several options to choose from:Speedtest.netFAST speed testMeteor: Test speedFRITZ! App WLAN
Separate the 5 GHz frequency band
However, if only a single device in the WLAN is significantly slower than the others, it could be due to the WLAN frequency used. Smartphones and routers usually try to connect via the modern and actually faster 5 GHz frequency band. However, the short-wave signal does not penetrate reinforced concrete walls and ceilings so well, so it often proves to be less reliable.
Now you have two options: Either you configure your WLAN device so that it only establishes the 2.4 GHz connection, or you reconfigure the WLAN. Modern routers are configured at the factory so that their 2.4 GHz and 5 GHz WLAN work with the same identifier (SSID). However, in some routers you can give the two networks different SSIDs; let's say LieschenMüller_2.4 and LieschenMüller_5.0 . So you can determine which frequency it uses in every WLAN device when connecting.
Find the right WiFi channel
By switching from 5 to 2.4 GHz, you unfortunately get a new problem that the WLAN can slow down. There are only a few (legal in Germany) WLAN channels in the 2.4 GHz range. In a densely populated neighborhood, you should use the WiFi analyzer to find out which channel is used the least. You can then set this manually in the router.Wifi analyzer
Modern routers and repeaters or mesh systems should, however, automatically carry out such a scan and regularly select the optimal channel. For this reason, this WLAN tip affects older WLAN hardware from 2016 or earlier.
Boost WiFi
A router alone is not enough in larger households. However, there are possibilities on both the software and hardware side to strengthen the WLAN . In separate articles we deal with mesh networks , repeaters and DLAN bridges and give tips for optimized router settings.
With this Wi-Fi problem, we move almost seamlessly to the next one:
3. WLAN has poor reception
If you only have a dash / dot of WiFi reception and your internet on your smartphone is appallingly slow and unreliable, you can easily fix it. Step number one is to better position your router. It should be in the middle of your apartment. In addition, there should not necessarily be a reinforced concrete wall or ceiling or a wall with water pipes between your smartphone and the router. All of these have a shielding effect.
Repeaters and mesh extensions based on WLAN or power network promise improvement in this regard. They expand your WiFi and bring it to remote rooms and higher floors.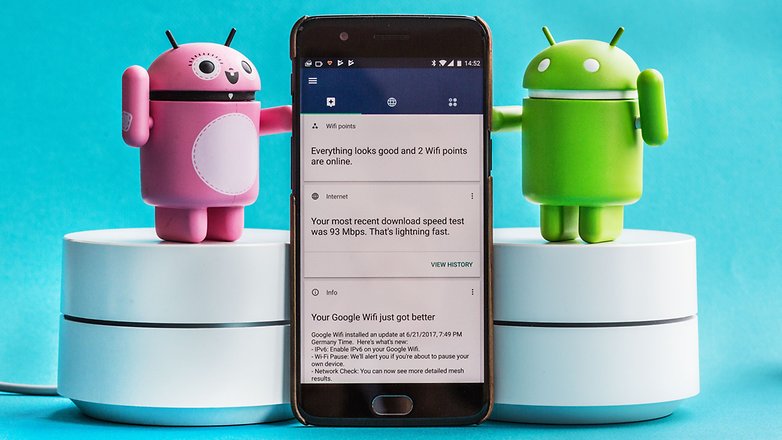 4. WLAN is connected, but the Internet is not working
Are you in the WLAN, but still offline? Checks the Internet connection with the other devices connected to the same router. If they are offline, you should restart the router. If there is still no connection, you can use the mobile internet connection on your smartphone to check at allestault.de whether it is an acute problem of your provider.
Conclusion
We hope that you could improve your WiFi connection with the tips or at least identify the problem. If you have further tips on what to do if the WiFi doesn't work, please leave a comment.
By the way: Thanks to the WLAN promise , anyone who is a Home Server customer at 1 & 1 can trust that the specialists will help by phone to ensure that every device, regardless of which manufacturer and where it is bought, is brought online.