Google has presented the latest version of its mobile system. This is Android Oreo 8.0, previously known as Android O. Later it has also presented Android 8.1 (also «Oreo»), a minor update, the details of which we highlight at the foot of this article.
Visually there are almost no changes in Android 8.0, beyond the redesign of emojis and icon customization. The main changes are at the functional level. Many of these novelties you will not even see but you will notice with their use.
Changes in Android 8.0
Below I present what I consider to be the 5 best features of Android Oreo announced today by Google. Keep in mind that these are new features available in the pure or original version of Android. They will be seen by Pixel and Nexus phone users. It is possible that one or more of these characteristics are omitted or altered by the manufacturers of Android devices, as they consider.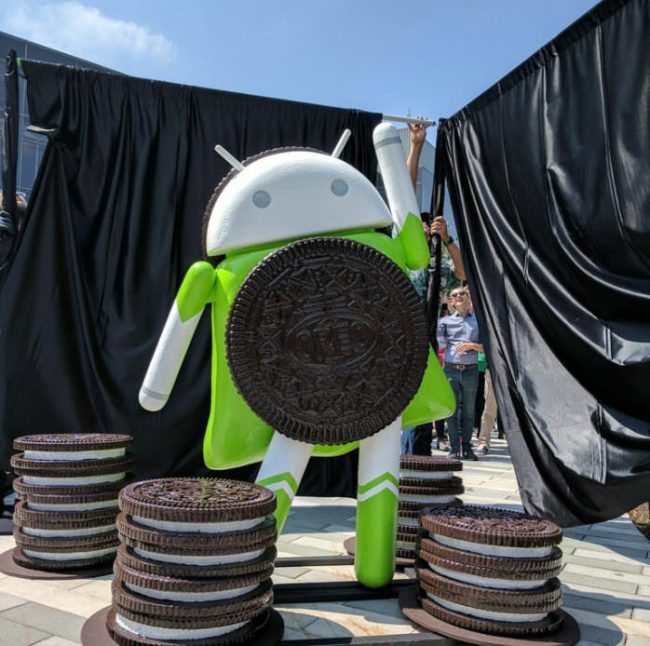 Picture in picture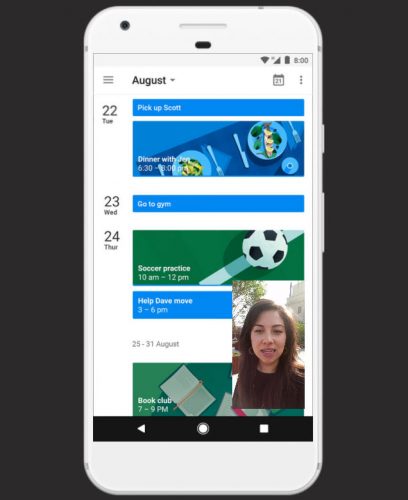 Basically a window mode for Android. You can work with two applications simultaneously. As they are windows, as on the PC you can adjust the size of them at will. It is a variant of the split screen feature seen on Android 7 Nougat.
This is a new feature in the original Android, but some manufacturers like Samsung have been implementing it for a long time.
Notification dots, categories and snooze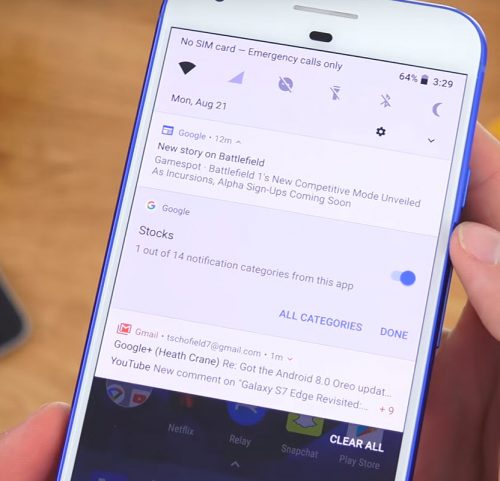 This is one of the most interesting features in Android Oreo 8.0.
Notification Dots allows you to see the latest notifications directly from the application icon.
Notification control allows you to choose much more specifically which notifications you receive and which not from certain applications.
Notifications Snooze allows you to defer a notification so that it reappears within a certain time.
Auto-fill forms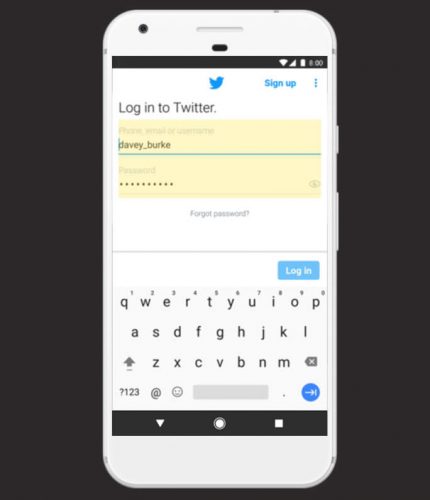 This feature of Android 8.0 is responsible for automatically filling in user and password fields in applications. So you can quickly log in to them in just a few taps without having to type this (or other) data every time you want to enter.
Ambient display
Another cool feature that is very similar to Samsung's Active Display feature. For example, in the Google Pixel this feature allows displaying the time and the notifications on the screen by double tapping on it when it is turned off. And by tapping on those notifications they expand to see their content.
Instant apps
Function that allows you to run new applications directly from the browser, without the need to install them.
Others
Security, Speed ​​and Autonomy. Typical words that are mentioned in each presentation of a new Android. As for security we have Google Play Protect, although it is not an exclusive feature of Android 8 Oreo. On speed, Google says that on its Pixel phone, it is twice as fast with Android 8. Regarding the battery, it says that it will automatically limit the execution of background applications and the activation of the location service. We will see how remarkable this improvement is in terms of energy savings.
Another complementary feature is the Wi-Fi wizard, which automatically connects to high-quality open Wi-Fi networks and secures the connection with a VPN.
When will I receive the update on my cell phone
Google says that it has worked together with several manufacturers such as HMD Global (Nokia) Huawei, LG, Samsung, Motorola and others to offer the Android Oreo 8 update to these devices later this year. It sounds quite promising and we think it may have something to do with the Android Oreo 8 Project Treble, which says that Android is built on a modular system, just to offer faster updates. We will see if this is true.
Android 8.1
Also identified as Android Oreo, it is a minor update that brings small changes compared to Android 8.0.
View battery of Bluetooth devices
In Android 8.1 you can see the battery level of a connected Bluetooth device. Directly from the same quick settings bar. No need to enter bluetooth settings.
This is a feature that other custom Android versions have already incorporated for a long time. Even the iPhone already offered it. With the incorporation of this feature in pure Android, we will probably see it in other customized versions of Android, such as Samsung.
Automatic dark theme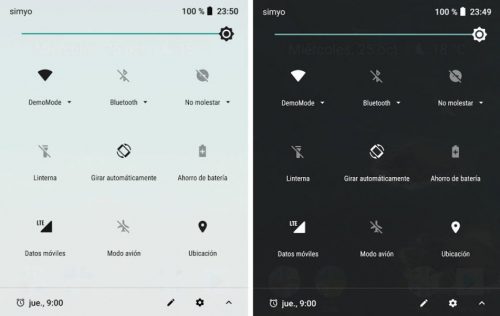 In this version, the color of the quick settings panel and the application menu are changed automatically. Darkens depending on the color of the wallpaper. When the background is dark, apply black to both elements. When the background is light, apply the default "white" color.
Also, the Quick Settings panel is now semi-transparent, regardless of the theme color you have.
Other news of Android 8.1
Floating button to turn off and restart. It is located right on the edge of the screen, next to the power button. This makes it easier to turn off or restart with one hand.
Dimmed navigation buttons. It reduces to color intensity after periods of inactivity.
Search bar with integrated search history.
Settings> System> Gestures is the new location of the Gestures menu.
You can see all the changes of Android Oreo 8.1 on the official website googleblog.com.
Download update on Pixel and Nexus
To download these versions of Android on Pixel and Nexus phones, you must join the Android Beta program. It can also be downloaded manually from the developer page. However, in this case, no updates will be received online, and whenever there is a new update, it must be manually flashed.
Other brands of cell phones should wait for the manufacturer's update.
Receive updates: SUBSCRIBE by email and join 10,000+ readers. Follow this blog on Facebook and Twitter.