Have you gathered the best players in a league and don't know how to name them? Decide on some of the best names for fantasy football teams.
You have finished configuring your team by balancing the accounts, selecting several stars and some other promises, but there is still an important step to take. How do I name my team in the fantasy league? If you hesitate between betting on a common name or pulling originality to stand out in the virtual soccer leagues in which you participate with your friends, here are several alternatives to choose from among the best names for fantasy soccer teams .
FUNNY TEAM NAMES
Being a game in which the main thing is to have a good time with our friends and acquaintances at the same time that we demonstrate our skills as a coach, a good option is to bet on names for fun teams . In this case, we won't have to rack our brains too much, since there are a thousand and one alternatives that we can adopt just by taking a look at the participating teams in amateur and soccer-7 leagues.
Schalke Temeto : It is a classic of all neighborhood football leagues. The badass adaptation of the name of the German team Schalke 04 is also usually present in all fantasy leagues , and although it is not the most original option, it is one of the funniest.
Aston Birra : In fantasy leagues it is likely that lifelong friends will end up participating, those who get together every weekend for a beer. To celebrate that playful spirit, what better than to slightly modify the name of the English Aston Villa. It's barely noticeable, right?
From Steaua Nobeberé . Although Steaua Bucharest no longer exists as such (it is now called FCSB in a display of unprecedented originality), the Romanian team also has its particular tribute among fantasy teams with this somewhat forced modification of its old name. If you are one of those who never takes anything for granted and you are open to modifying your bet on 4-3-3 to the minimum that you start to lose positions in the classification , bet on this funny name.
What can go wrong? No, this is not an error. This rhetorical question can be a great way to get attention in a league with originality. If you are one of those coaches who like to take risks and opt for forwards with little continuity or defenses that tend to self-destruct, here is one of the ideal names for you. Few will resist seeing what mess you have formed in your lineup.
NAMES FOR SERIOUS SOCCER TEAMS
Many players take the fantasy football leagues as a mere entertainment, but there are also those who take it very seriously and choose names for serious football teams . In this case, there is always the typical option of betting on the surname and adding an FC or CF to the beginning or end of it, but you can also pay tribute to great historical teams .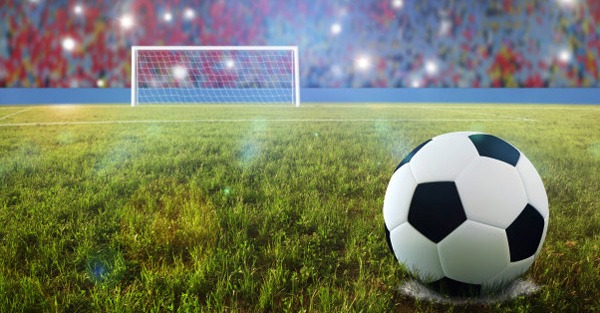 DreamTeam. The classic of the classics in terms of serious names. Johan Cruyff's Barcelona is the first club to evoke the name 'Dream Team', although there are also those who remember Pep Guardiola's team. The mighty US basketball team is also often known by that name, so if you want to inspire fear, you know what name to choose.
The Machine . In the 1940s, River was the world football reference with a team known as 'La Maquina'. Since then, this nickname has been linked to teams characterized by overwhelming their rivals. You can pay homage to the millionaire outfit while scaring your opponents.
The Clockwork Orange . The Netherlands team that was runner-up in the world in 1974 and 1978 is remembered as one of the teams that has developed the best football. With a total fluidity of its players when it comes to occupying different positions on the pitch, if your team is very versatile and has several alternatives, you should use this name.
Big Bull . Historical teams that were marked by tragedies , such as Torino of the 40s whose trajectory came to a tragic halt in the Superga air disaster, also evoke great moments in football history. The Busby Babes of Manchester United who suffered a plane crash in Munich in 1958 are also remembered as a very powerful team.