Snapchat is an application that is used daily and several times a day. The kind of application we love but that melts the battery of our smartphones like snow in the sun, not to mention data consumption. However, there are a few tips to save both your battery and your mobile plan.
How many times a day do you go to Snapchat ? No doubt as often as on Facebook whether it is to post a snap or watch your friends' story. Suffice to say that your battery quickly takes a hit and for good reason with all the snaps that load one after the other. However did you know that there was a trick to disable this option enabled by default. Here's how.
How to activate travel mode on Snapchat
In its default settings, the application loads all your friends' snaps in the background. So the feed is constantly updated when you start it. If you are constantly connected to WiFi and you always have a charger and a power source nearby, this is not a problem but it is rarely the case.
Fortunately, once you activate the travel mode, the application will work completely differently. You just need to:
Swiper down
Open the menu by clicking on the wheel
Go to Additional options> Manage preferences
Select the "Travel" mode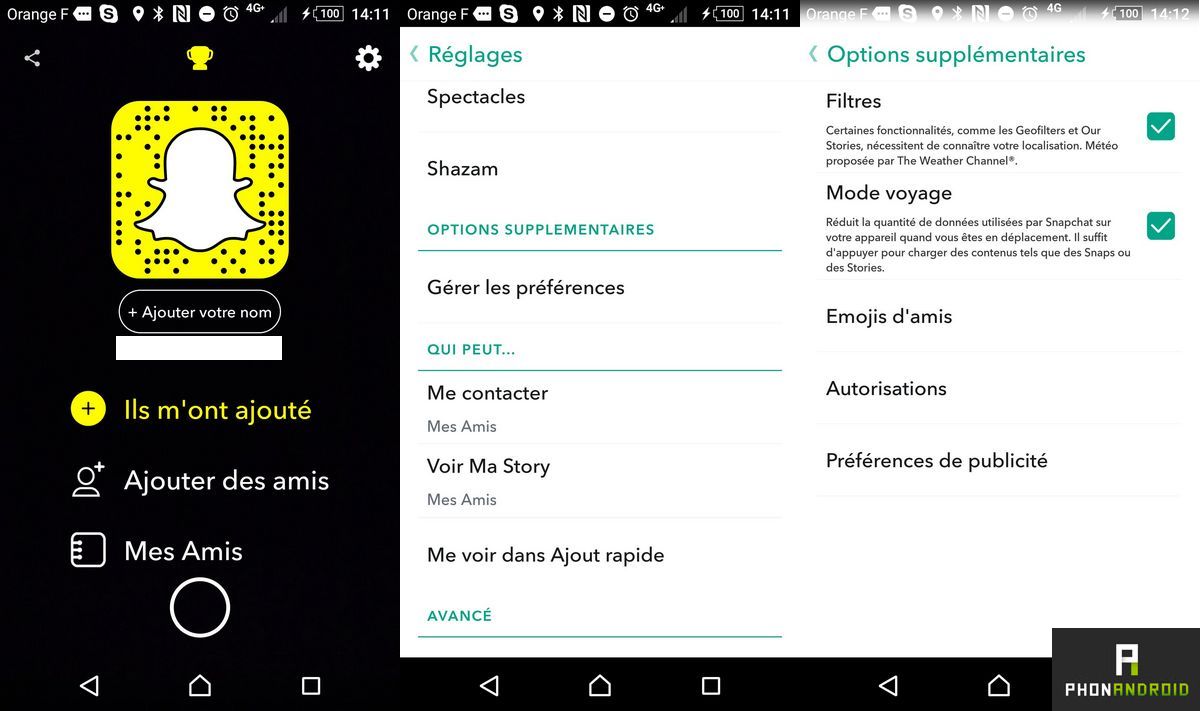 Initially, this mode is intended for people who regularly travel abroad and who have little data, but it may well be suitable for everyday use.
Disable location
The second thing to do to save your smartphone battery , once you have activated travel mode, is to deactivate access to location. It is enough for that that your smartphone is under Marshmallow or Nougat. Here's how:
Go to the Settings> Device> Applications menu on your smartphone
Select Snapchat then Permissions
Uncheck the "Position" box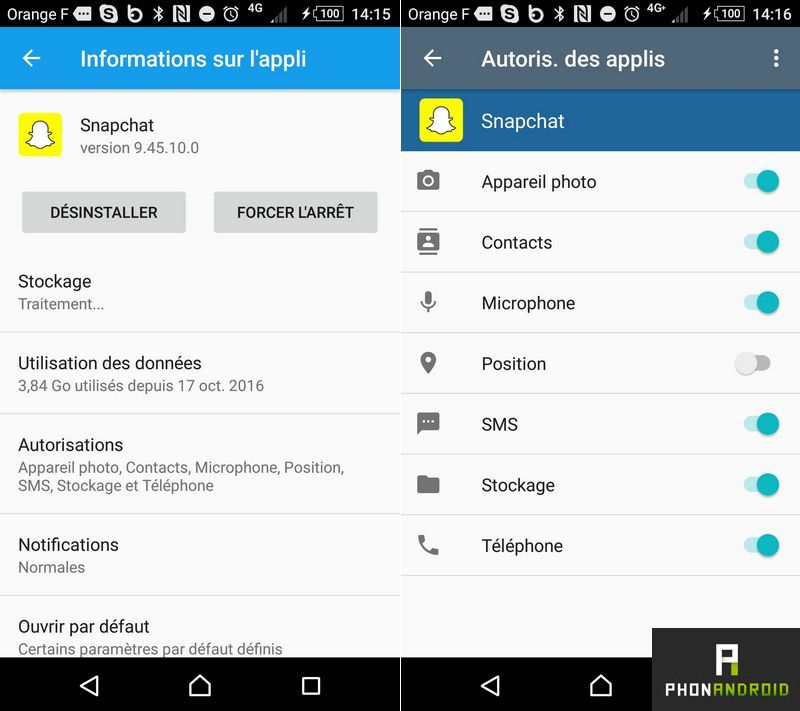 Note that once this option is disabled, you will no longer have access to geolocated filters.