I really like Candy Crush Saga for Android, simple reason for many of us to spend good time playing it. Unfortunately, the game has a system that limits the number of lives each time it is played: when they are finished, it is necessary to wait up to 20 minutes to obtain new lives. Is there a trick to having unlimited or infinite lives, or at least to be able to continue playing in a row, without waiting for new lives? Let's see.
The easiest way for that is to simply change the Android time, that is, when the lives are over and the time necessary to obtain new lives begins to run in the game, advance the time of the device so that the game believes that it has already passed the waiting time and allow us to continue playing right away.
Unfortunately, the process to change the Android time can be tedious and that's where an app called Time Travel is a practical application to change it quickly and also reverse the change in the same way, something that will be useful in Candy Crush Saga and others. games that make you wait a while to continue playing.
Get lives in Candy Crush ahead of time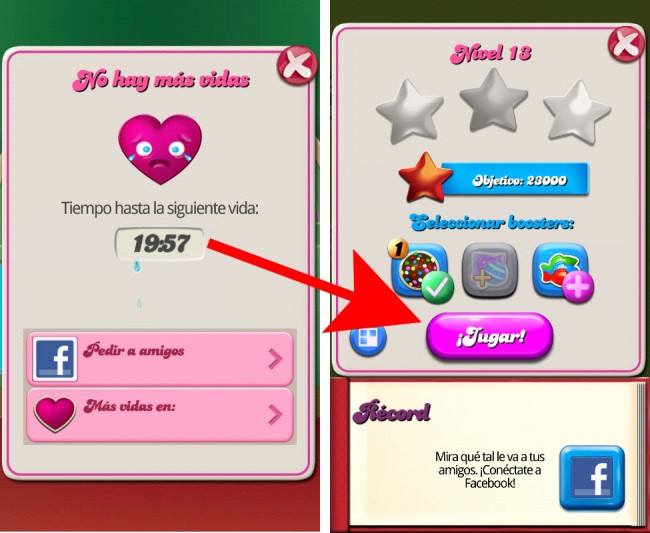 What the application does is really simple and may even seem ridiculous, but when it comes to avoiding the process of changing the cell phone time, it is quite useful and practical. It works as a shortcut to Android Date and Time Settings. By pressing on the app icon, we will be taken directly there, where we can quickly change the time when we end our lives in Candy Crush.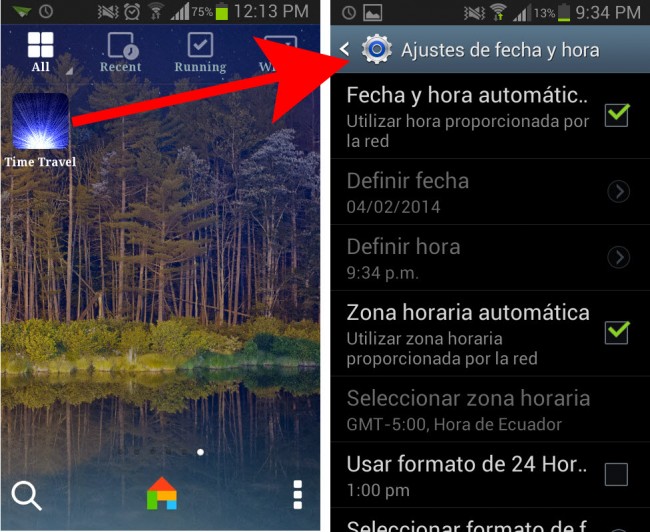 It is only a matter of deactivating the automatic date and time (provided by the network) and manually advancing the mobile time (20 minutes or perhaps one hour) to continue playing immediately. Note that the game should close when lives end, and reopen after the hour has passed to continue playing.
Once the fun is over, you just have to set the correct time again (simply activating the automatic date and time), of course, using the quick access that Time Travel offers us.
This simple application saves us from having to go through several menus and several taps on Android to change the time, and also to restore it. It is the simplest, easiest and free thing to have to enjoy a continuous game in games like candy crush, where they force us to wait to continue or buy more lives.
Download TimeTravel : APKPure
How to RESTART a game or application on Android
GAMES translator for Android
The 7 most expensive apps and games on the Play Store
Receive updates: SUBSCRIBE by email and join 10,000+ readers. Follow this blog on Facebook and Twitter.