Shazam can recognize music – but not if it is played through headphones, for example. The new pop-up function solves these problems because it can also recognize music without relying on the microphone.
Shazam, the music recognition service that Apple bought for $ 400 million, has just received a major update to the Android version.
The Pop-Up feature was introduced in this new version . It can also be used to recognize music played on a smartphone or tablet without having to turn up the volume or unplug the headphones. Shazam can now also identify music that runs in applications such as YouTube, Facebook or Instagram that does not play the music in the background.Shazam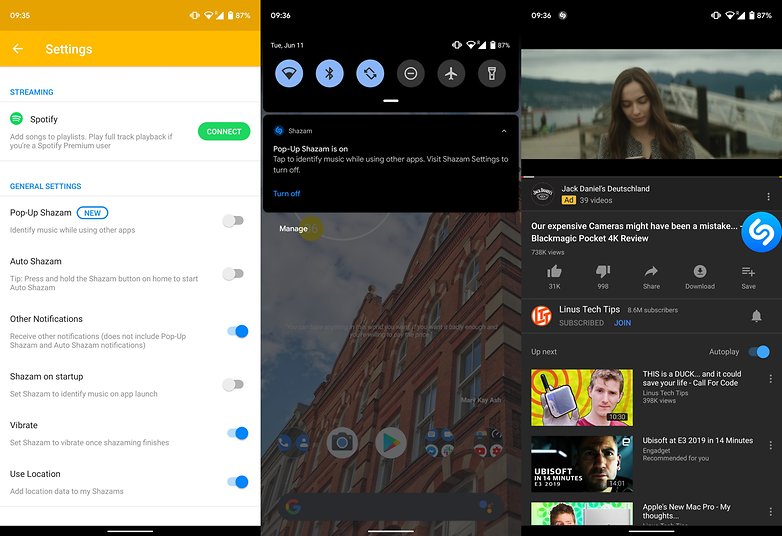 How to activate and deactivate your Shazam pop-up
Shazam's new pop-up function is easy to activate. If you already have the app, all you have to do is:
Opens Shazam
Tap the icon in the upper left corner
Tap the gear in the upper left corner to access the app settings
Activate / deactivate the Shazam pop-up switch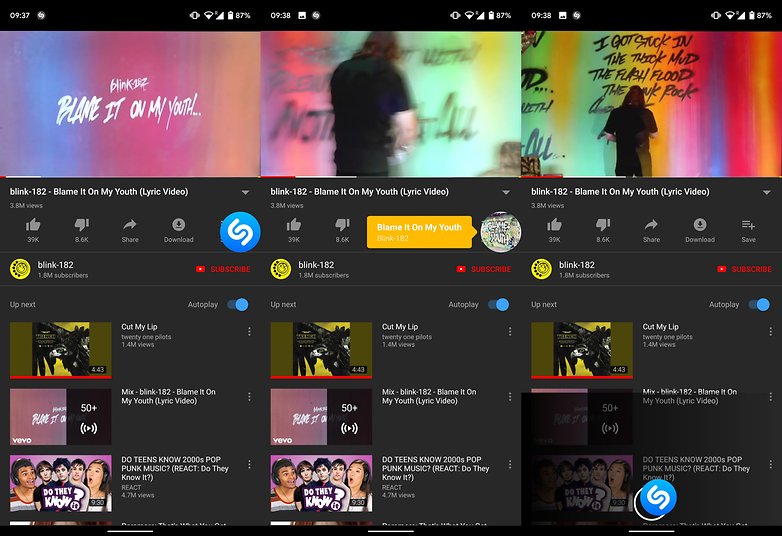 As soon as this has happened, you will find a permanent note in the notification area. Every time you want to recognize a song, you have to tap this notification and Shazam will be activated in a bubble. Then you can activate the detection.
What do you think of the new function, have you been waiting for it?