As expected, Samsung has just introduced its new Galaxy Note8 phone. The device is truly impressive. But there are a couple of reasons why you shouldn't buy this cell phone. And I don't mean the risk that the battery will explode, as it happened with the Galaxy Note7. This is highly unlikely given the serious corrections made by Samsung in the manufacturing process.
Obviously, the technical specifications and design of the Galaxy Note8 is the maximum right now in the Android market. We even talk about a very exclusive device on the market, due to its "S Pen" and the functionalities inherent in this stylus. Still, you shouldn't buy it. At least not for now.
Why it's not worth it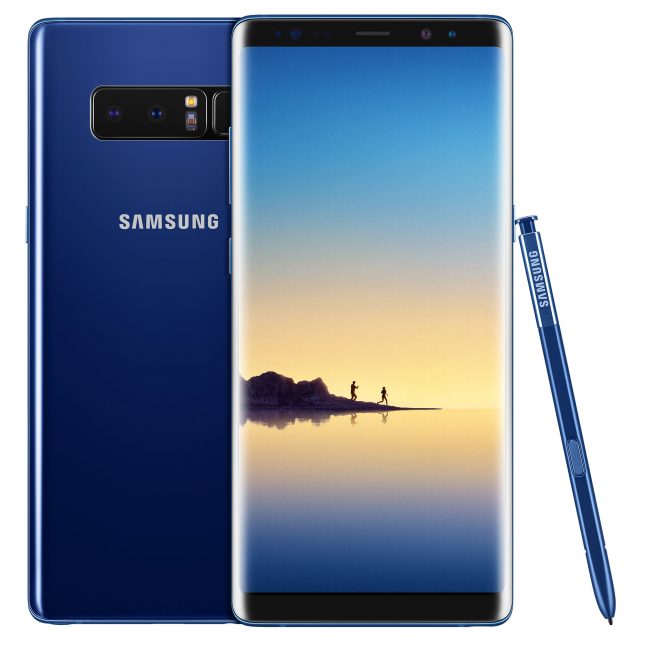 Price
The problem with the Galaxy Note 8 starts with its price. Is it worth paying around $ 1000 for a mobile device?
If that particular S Pen of the Galaxy Note8 is put aside, there are other much more convenient alternatives on the market, just as powerful. There we have the same Samsung Galaxy S8 Plus, which has a cost of $ 600 in the USA and € 800 in Spain. It is very similar to the Galaxy Note8. It even has a higher battery capacity, although it lacks the dual rear camera.
There's also the OnePlus 5, which only costs $ 480. We also have the LG G6, whose price is 500 dollars or 400 euros, although in this case we are already talking about a lower level hardware.
Finger Sensor Position
Finally, even though almost all the hardware on the computer is spectacular, you are definitely going to suffer to reach the fingerprint reader on the back.
The Note8 is a huge phone, that even big hands will have a hard time reaching for that fingerprint sensor. Unfortunately, Samsung repeated the mistake it made with the Samsung Galaxy S8, putting that fingerprint reader practically in the same place, which is difficult to access.
Good things about Note 8
The only reason you would like to buy the Samsung Galaxy Note 8 is because of its exclusive stylus feature. There is no other device with this feature.
Perhaps the dual rear camera could also encourage you, although for this there are many alternatives on the market. Unless the S Pen is functionality you can't live without, you would have to think hard if you want to invest $ 1000 in a device like this, considering the above points.
It doesn't get slow
If you're worried that the Samsung Galaxy Note 8 will slow down after a couple of months, don't be careful. There are several serious reviews of the team that they say has improved in this regard (1, 2, 3). The computer no longer slows down over time, which was a typical problem for Samsung devices, whatever the price.
Lack of fluency has been a classic problem for Samsung phones. Basically they get stuck during use and after a month or two you start to experience slow operation. Even phones as expensive as the Samsung Galaxy S8 suffered from this behavior.
But it seems that Samsung has managed to notably correct this problem on the Samsung Galaxy Note 8. It has done very well, because cell phone reviews say it is very close to the experience offered by the Google Pixel 2, which is the best in the world Android regarding this section. And in speed tests, it has managed to outperform the iPhone 8, which was supposed to be the fastest phone of all this year.
This performance point is something I took for granted as negative. Obviously it is not. So it is a "but" less if you are thinking of buying a Samsung Galaxy Note 8.
If you want to know more about the Galaxy Note8, check its official site and the news site.
Your cell phone as part of payment
In the United States, Samsung will allow certain cell phones to be given as payment in exchange for the Galaxy Note 8.
It will value the Galaxy Note 5, Galaxy S7, Galaxy S7 Edge, iPhone 7/7 Plus, Google Pixel / Pixel XL, LG G4 / G5 / G6 / V20 phones at $ 300.
At $ 200, Galaxy S5 / S6 / S6 Edge / S6 Edge +, iPhone SE, iPhone 5 / 5S, iPhone 6/6 Plus, iPhone 6S / 6S Plus phones.
AND BEWARE: those who bought the Galaxy Note 7, will be able to exchange their current phone for the Galaxy Note 8. In this particular case, it apparently does not matter what device you have now: you will be able to exchange it for a value of $ 450 and you will have to pay the difference to take the Note8. The exchange process can be carried out from the website samsung.com .
Samsung Galaxy, models and differences: S, A, J, M
Opinion: Is buying a Xiaomi cell phone worth it?
10 solutions for a SLOW cell phone that locks
Receive updates: SUBSCRIBE by email and join 10,000+ readers. Follow this blog on Facebook and Twitter.