In recent years we have seen our favorite game streamers become niche personalities on the Internet and international superstars. And whether you are hungry for fame or just want to have fun, it has never been so easy to set yourself up and engage in the games you are passionate about.
What do you need as a perfect games streamer?
A gamer mainly has to score with his personality, but of course this is of no use if the technology is not available. Of course, we're not talking about a decent console or a PC, because gamers should have called it their own long ago. A good camera and microphone are now required for streaming so that fans can see and hear you clearly. But how does the screen content and your own personality get online to the fans?
The perfect game streaming setup looks like this: You connect your preferred game platform to the video streaming PC (ideally, it has a second monitor so that you can interact with the viewers in addition to your own stream). For the best possible video quality, a video card that connects the two devices is required. This enables a high bit rate stream and ideally a custom overlay so you can give your stream a personal touch.
When choosing your streaming hardware, it is important that you match your budget to the viewing experience to be achieved. The Taiwanese manufacturer AVerMedia offers a whole range of streaming solutions in different price categories, depending on how much you want to spend.
What streaming hardware is there?
For aspiring streamers on a budget, there is the LGP Lite (available for just under € 77 ), a palm-sized external box that is ideal for streaming 1080p (60 FPS). A perfect streaming accessory to connect a PS4, Xbox or even the Nintendo Switch to the streaming PC. So that you can start your streaming career as quickly as possible, AVerMedia has a special YouTuber package , consisting of the LPG Lite, a webcam and a high-quality microphone.
If the small box is not enough and you want to stream in the highest quality, then there are also capture cards with which you can offer your stream in high-resolution 4K resolution. The high-end live gamer 4K can record 4K streams in HDR and with a maximum of 60 FPS, or stream wonderfully smooth 240 FPS in FullHD. The card is installed in your streaming PC in just a few steps, and thanks to RGB light, it even illuminates the PC from the inside. This ultimate streaming solution then costs 287 euros .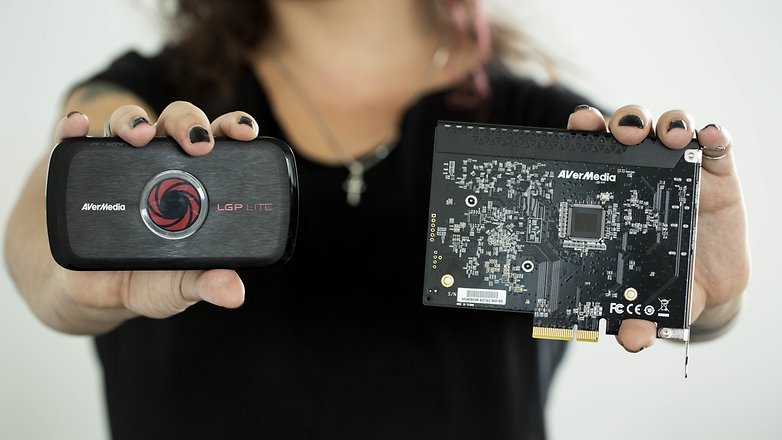 It should be mentioned at this point that Twitch does not (yet) support 4K streaming, but YouTube does.
Be confident and creative
As a successful streamer, it's not so much about gaming skills, but about personality: If you can't be an entertainer or a presenter like on a TV show, the most expensive and best high-end hardware in the world will not help you . Your viewers want to be entertained and captured by your personality.
For some, it could mean finding your niche or playing a character, like the homemade controllers from Rudeism or Burke Black's Pirate Act. For others, it's okay to just be yourself – but make sure you're talking and dealing with both what's going on in the game and your stream. The fans will return when they feel that they are not only watching you passively, but are actually interacting and belonging to a select group.
Have you tried streaming video games? How is your setup