Netflix Party is a very useful Chrome extension during confinement since it allows you to organize binge watching sessions with friends on Netflix, while staying at home to avoid any risk of contamination. We tell you all about how to use this extension!
Has containment got the better of your evenings with friends? However, there are tons of things to do together… behind your computer. What if we told you, for example, that it is possible to organize binge watching evenings while staying at home each ? Be careful, we are not talking here about simply meeting at a certain time to decide to watch the same thing together, but of a complete experience: when you pause the content, it must for example be everyone's break.
And you can watch the same thing at exactly the same time. It must also be possible to chat live. And that finding the content to share is particularly easy. This is where the Chrome Netflix Party extension comes in . The idea is very simple: you go to Netflix content – then you get a link to share with your friends. The extension takes care of synchronizing the reading and opening a chat window. You will have the closest possible substitute for real binge watching evenings with friends.
How to organize virtual binge watching parties on Netflix
For that, it's very simple :
Ask your friends to install the extension too
Play any content on Netflix on Chrome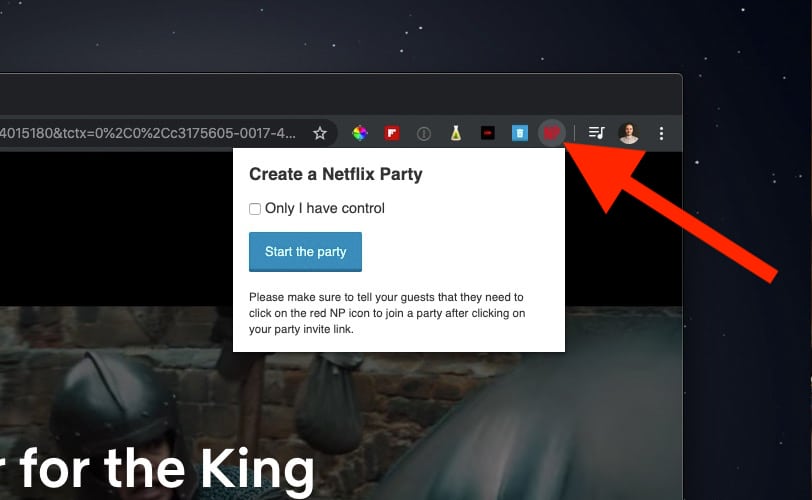 Click on the extension icon
Click on the Start the Party button
Copy and send the generated link to your friends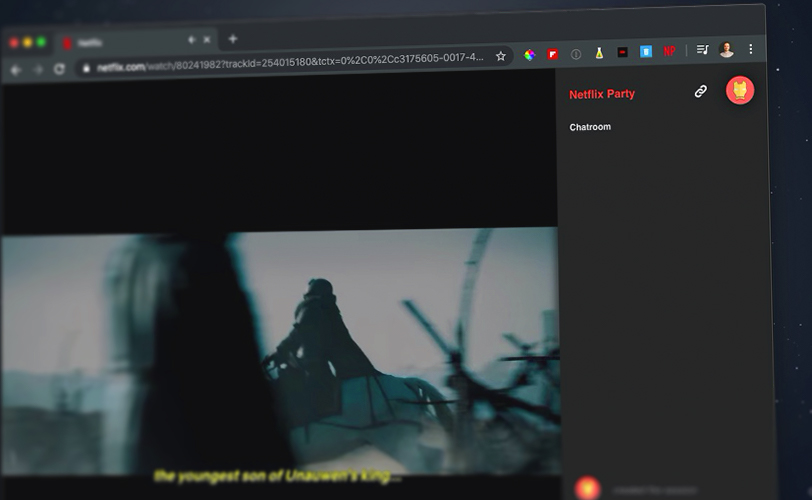 You will see if your friends are connected in the chat window
Note that your friends must imperatively have an active Netflix account to be able to join the binge watching session. At any time, if you or one of your friends pauses the film or series, everyone will be on pause. You can restrict control to your computer. To do this, check Only I have control before clicking on Start the Party .