Exif data that is camouflaged in the properties or details of a photo and contains sensitive information, such as the location where it was taken, is not only generated by cameras but also by phones. Here is how to control that exif data from the photos you take with your Android mobile.
How to view exif data from photos
Just open Gallery on your phone (or File Manager) locate and open the desired photo. Press the menu button and choose "Details". All the information that will appear is the exif data of that photo. Perhaps the most worrisome is the place or location where the photo was taken.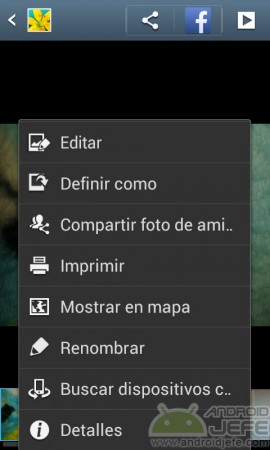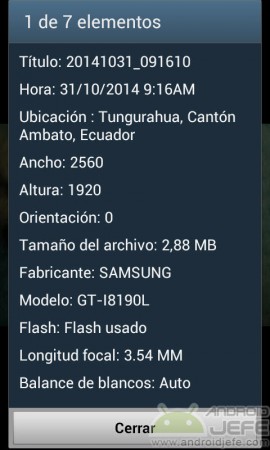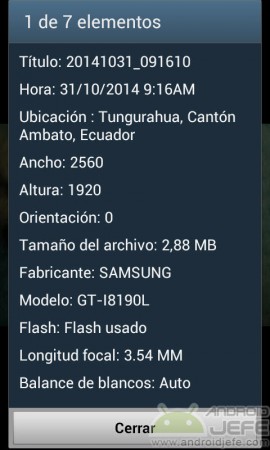 How to remove exif from photos
If you want to share a photo, it may not be advisable for that photo to go with the exif information it has. To remove the exif data from it, directly from your Android phone -without the need for a PC-, you can use an application like EZ UnEXIF (Exif Remover).
Ez Unexif works in three steps: choose the photo you want to remove the exif from, choose the location where the photo will be saved and finally click convert. If you don't know English, just click Next on each screen. By default the application chooses the most convenient option for the user.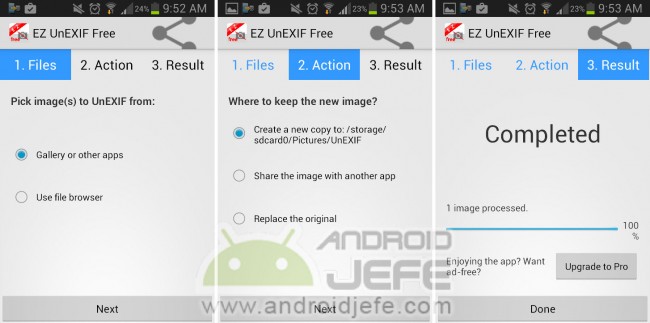 By default, non-EXIF photos are saved in your phone's internal memory, in the Pictures> EZ UnEXIF folder.
The app does its job. The only downside is that the free version only allows you to remove the exif from one photo at a time. To remove the exif from several photos simultaneously there is EZ UnEXIF PRO, which costs 1 US dollar.
Note: You may not be able to review the photo details without exif on your phone (for some reason my Samsung Galaxy did not offer me the 'Details' option, mentioned above, to see the photo exif), however If you transfer that photo to your PC, you can verify that the exif information has been removed.
Perhaps the most delicate information within the exif of a photo is that of the location where it was taken. For security, it is not recommended to share a photo that has this information, so, in addition to what is mentioned here, you should deactivate the geolocation of photos on your Android and follow some basic tips to protect them.
Another similar application quite simple to use and above all updated is Photo Metadata Remover.
How to see the PLACES where you have been or visited
The 3 best APPS to erase imperfections in your photos, body or face
Remove scratches and 6 things you don't know from the Screenshots
Receive updates: SUBSCRIBE by email and join 10,000+ readers. Follow this blog on Facebook and Twitter.