With the Star Wars Edition, OnePlus has launched a cool special edition of its flagship OnePlus 5T . In addition to a nice lettering on the back, the version also provides a special theme, but you can also activate the latter on a normal OnePlus 5T. We'll show you how it works.
OnePlus 5T in the test: Turned on the right set screws
OnePlus 5T vs. Galaxy S8: same price, many differences 
With the Star Wars Edition of the OnePlus 5T, the manufacturer has launched a special version of its smartphone on the market. On the one hand, the smartphone comes in a unique box, which of course is in Star Wars style, but the smartphone itself has also been changed somewhat. The back is white and next to the typical OnePlus logo, the Star Wars lettering is shown on the underside. But the software has also been changed: The OnePlus 5T Star Wars Edition has been given a special theme.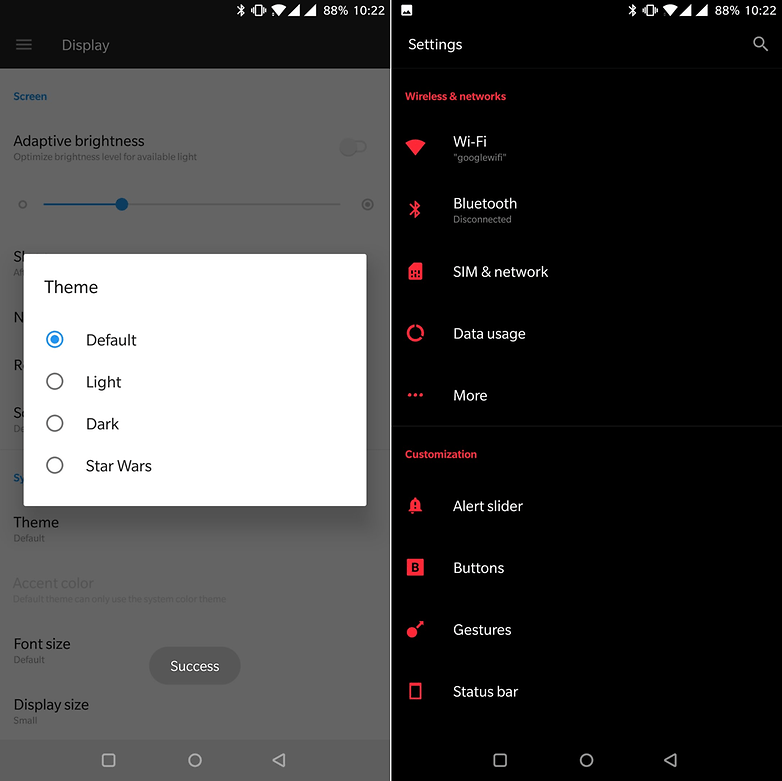 Unfortunately, the lettering cannot be easily added, but the theme can also be added on a normal OnePlus 5T. A modder on XDA provides the necessary firmware for this, because your 5T must be brought back to OxygenOS 4.7.2 for this process. In the XDA forum your purpose find the right file .
All steps at a glance:
Saves the downloaded zip file on your smartphone
Turn off your smartphone and boot into recovery with the power and volume down buttons
Tap Install from internal storage and select the downloaded file
When the flash process is finished, the smartphone restarts
Opens the phone app and enter the following code: * # * # 9339 # * # *
Select the Star Wars theme under Settings > Display > Themes
Please remember to update your smartphone to the latest software version after this process. To do this, simply go to Settings and then System Updates and install the latest version. If you want to undo the process, you can simply enter the code * # * # 3392 # * # * in the phone app.
In addition, the Star Wars Edition of the OnePlus 5T came with its own wallpapers, of course, matching the Star Wars style. You can also easily use these on any smartphone. You can find the wallpapers at the XDA developers .
PS: OnePlus has given the Star Wars Edition a really funny Easter Egg, which you can now call up on your normal OnePlus 5T. To do this, open the weather app and search for the location "Ahch-To". As soon as you tap on the name, a short Star Wars film opens. The highlight of the story: In the box of the Star Wars Edition there is a small plastic pyramid that is placed on the smartphone with a stand and creates a kind of hologram. Unbox Therapy on YouTube shows what that looks like .