Google Maps is a powerful application for our mobile devices that offers us multiple possibilities, such as locating the mobile, seeing its locations, saving the location or parking of the car and of course also saving the places we visit (even if they are not registered on the map), such as houses of friends, family or specific locations.
Save an address step by step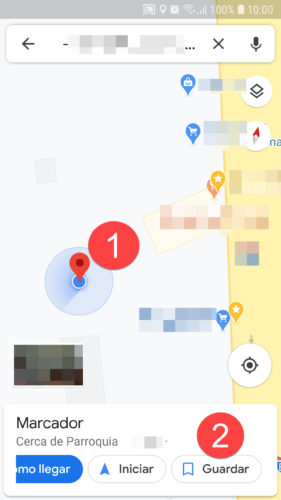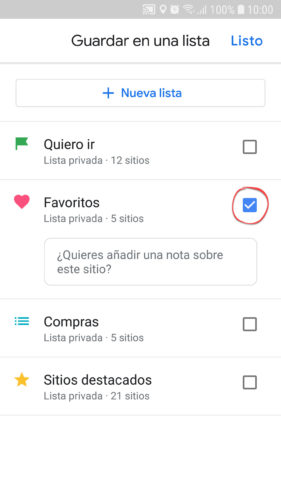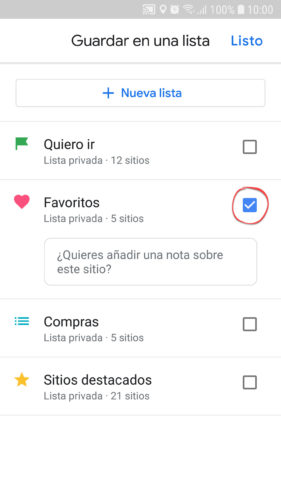 On the map, touch and hold on the place, point, or location you want to save. A red marker should appear, as seen in the image above.
Tap on the "Save" option that will be displayed at the bottom of Google Maps.
Check the box in the list where you want to save the address, add a note if you need to, and then tap on the "Done" button at the top right. If you don't want to use the default lists, you can add a different one from the "New List" option.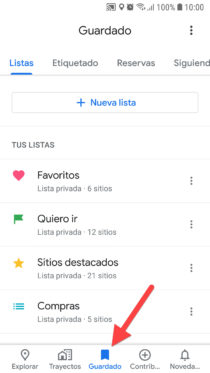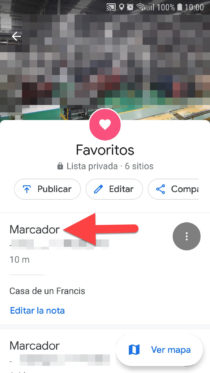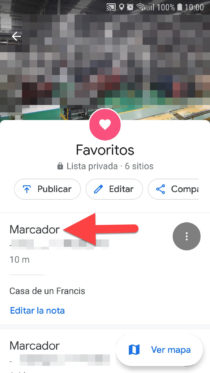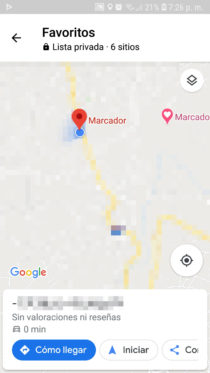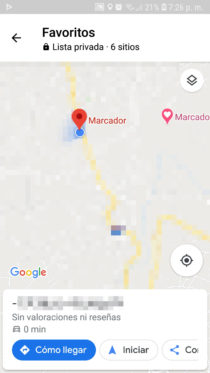 To see the saved address, touch the "Saved" option on the main Google Maps screen, choose the list where you saved the place and finally touch the "marker" of the place you want to see. There you will have the option to see the arrival instructions and start GPS navigation.
When touching on one of my saved bookmarks I have sometimes seen the error "Unable to establish connection" and a blank screen. Just swipe up or down on that screen and the address should appear.
If you can't see your saved addresses when you're offline, download the map where those addresses are. Tap your photo at the top, "Offline Maps", "Select your own map", select the area where all your saved locations are, and then tap "Download".
Another way to save addresses in Google Maps is to add them as private places. They will be visible on the map with their respective names, but they will only be visible to you.
How to get the "plus code" of a location in Google Maps
How to get COORDINATES in Google Maps Android
How to see the PLACES where you have been or visited
Receive updates: SUBSCRIBE by email and join 10,000+ readers. Follow this blog on Facebook and Twitter.