By default, the Android system is designed to save a backup to Google Drive of installed applications, including your data. The problem is that not all applications support backup. And if there is a backup, not all of them support the restoration of these data after a reinstallation either.
But let's start with the easiest. If you deleted an app you got from the Play Store, maybe you just forgot which one it was and want to get it back. If you don't care about the data of that application (for example, its settings or the progress of a game), then you only have to check the history of installed apps.
Check the Play Store history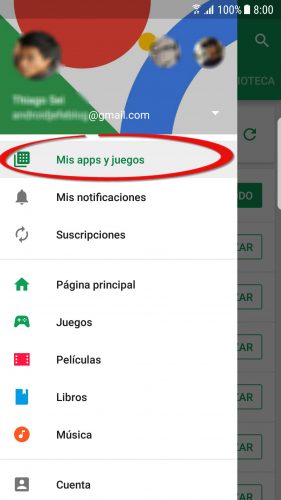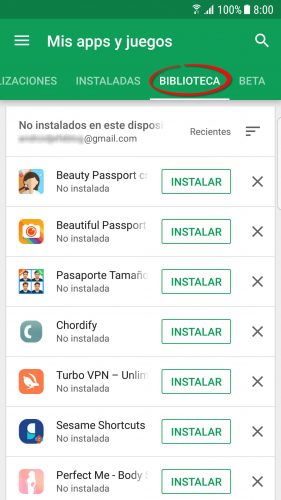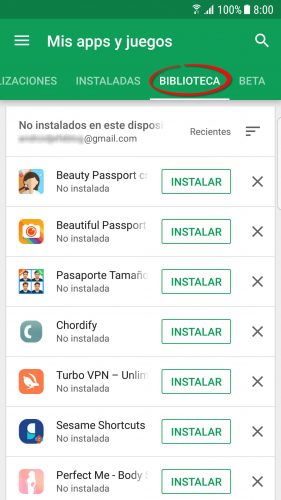 To see the deleted applications on your Android phone, you must do the following:
Open the Play Store app.
Check that the same Gmail account that you used when you installed the app is selected.
Pull down the left side menu and choose My apps and games ».
Finally, at the top, tap where it says "Library."
Once you find the app you can easily reinstall it from the "Install" button.
It is important to remember that this list shows the applications that you installed and then uninstalled using your google account (@ gmail.com). This means that apps that you once installed and deleted on ALL devices on which you used that account will appear here.
If you want to delete the apps listed in this history, just touch the X. By default, the apps are ordered by the latest ones, but you can change them to alphabetical order.
Another important thing to consider is the fact that some applications are removed from Google Play for different reasons. If you installed one of these, it will not appear in the previous listing.
Restore Google Drive backup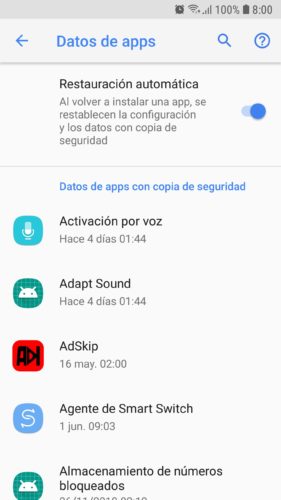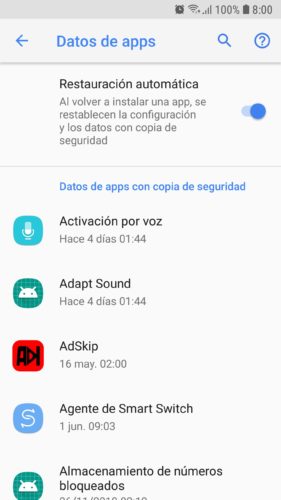 Settings> Google> Backup> App data. Samsung Galaxy running Android 8.
If what really interests you about a deleted application is its settings or data, it is possible that there is a backup of them in Google Drive, option "Backups" (enter with the same Gmail account used to create the backup).
Another way to see this list is from the Android system settings, Google option> Backup. There be sure to check that the "Automatic restore" box is checked.
Once you have confirmed that the deleted app exists in the indicated backup, install it and cross your fingers. In theory, then reinstall the application should reset your settings with backup.
It is likely that the data will not be restored in the indicated way because, as Google says, perhaps the app is not developed to work like this. Unfortunately Android is inconsistent in this section and nothing can be done about it. While there are data recovery tools out there, there are none really useful or functional for this task.
How to RECOVER deleted files from SD memory
How to recover previous Android notifications, accidentally deleted [Tip]
How to back up all your apps and data
Receive updates: SUBSCRIBE by email and join 10,000+ readers. Follow this blog on Facebook and Twitter.