By default, Google Chrome on Android has the address bar at the top, as well as the menu and the tab manager, options that are difficult to reach with one hand. Google has been working for years on the possibility of moving that control bar to the bottom of the screen, something that you can activate right now in the beta stable version of the browser.
The option called Chrome Duet is hidden in the browser's flags. Simply copy and paste the following URL into the "chrome: // flags / # enable-chrome-duet" address bar (without quotes). Leave the "Enabled" option selected in the box under "Chrome Duet" and restart the browser. If you don't see the bar below, close and open the browser again. To revert the change, leave the option "Default" or "Disabled".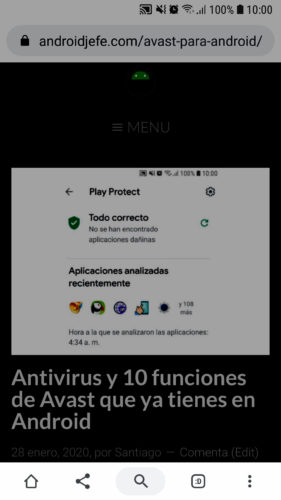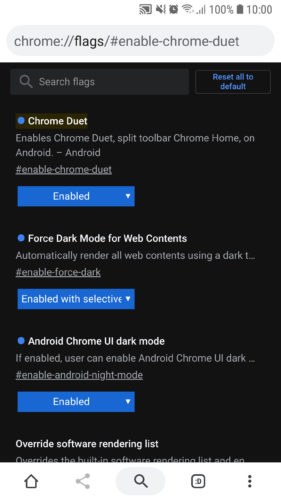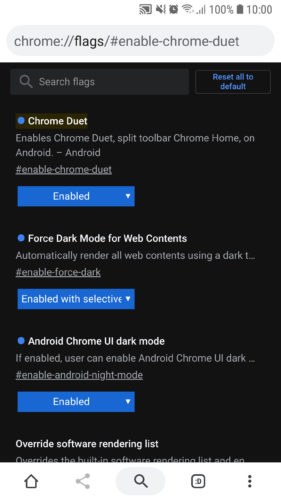 This setting is available in the current stable version of Chrome (79). You will have all the controls at the bottom, including the magnifying glass, which will activate the entry of addresses or searches (It has the same effect as touching on the address bar).
In the Beta version of Chrome (80) they have made changes to this bar and you can no longer have all the controls but only three. You can choose between three different settings: start, search, share; start, search, tab manager; new tab, search, share.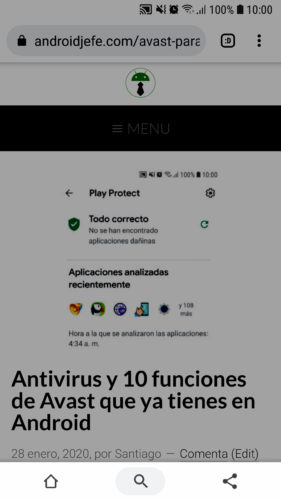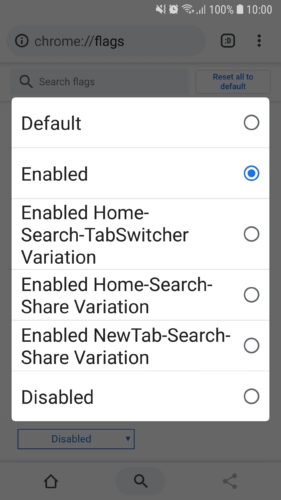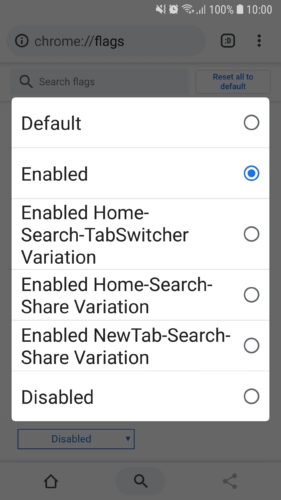 In old versions of Chrome, from 56 to 64 (as far as I tried) you could move the address bar down as well as the tab manager and menu button, activating the flag «chrome: // flags / # enable-chrome- home". In version 66 instead you could move to the bottom a shortcut to the most visited and recent pages using the flag «chrome: // flags / # enable-chrome-duplex».
As you can see, Google is always making changes and surely the controls below in the current stable version how good and useful they look end up being cut, inheriting what was seen in the Beta. If you want to avoid this change, disable automatic Play Store updates for your Google Chrome.
7 shortcuts to use Google Chrome faster on Android
How to put apps on full screen (eg Google Chrome)
file: /// sdcard /, or how to view and open your files in the browser
Receive updates: SUBSCRIBE by email and join 10,000+ readers. Follow this blog on Facebook and Twitter.