If you go to the "Location" settings on your phone, you will see that the system offers you various methods to determine its position. The most complete and accurate uses the GPS of the device, in addition to the location of WiFi networks and cell towers nearby. Google knows the location of those WiFi (including yours) and cell towers that surround you, because it has obtained them through crowdsourcing and its Street View cars that have traveled the world collecting this and other information.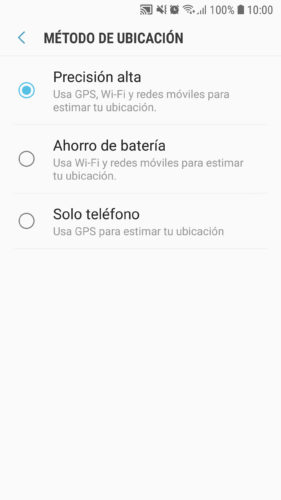 Add "_nomap" to the SSID of your network
As this did not seem quite right to the authorities, they forced Google to establish a method for users to prevent their routers or WiFi access points and respective location from being indexed by the company, which consists of adding «_nomap» ( without quotes) at the end of the network name or SSID. For example, if my network were "androidjefe", you should change it to "androidjefe_nomap" so that Google doesn't save it and use it to determine the location of devices or "help applications like Google Maps work better".
"_Optout", to block Microsoft
That legal pressure also affected other companies such as Microsoft, which implemented its own method, which is to put "_optout" somewhere in the name of your network. In other words, if you wanted to prohibit both companies from registering the name and location of your WiFi network, you should put something like "androidjefe_optout_nomap" to your SSID.
I'm not sure if doing this is recommended. On the one hand, perhaps you could prevent Google from knowing your location (or that of other people) with better precision, which it could deliver to the authorities if they were asked to do so (for example, in the case of a crime, where your location has something to see, even if you haven't done anything at all). On the other hand, it could be counterproductive in the event that you want to locate your stolen or lost cell phone, in addition to avoiding collaborating with Google for the best performance of services such as Maps, which help you see things like your location history or the places where have you been before
Prevent your WiFi from being saved on Google servers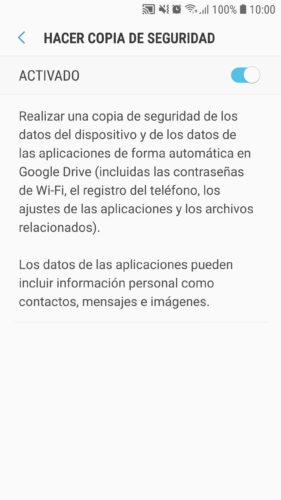 If you're concerned about your privacy, you probably also want to prevent Google from saving all the access points (and their passwords) you connect to, in addition to their location, on their servers.
Android stores all this data by default in your Google account. It makes a backup, which is useful in case you change your phone. By restoring that copy, you will have back all those WiFi access points on your new mobile and you will not have to connect to them again and manually enter their password.
If you want to prevent this information from being saved by Google, you simply have to deactivate that backup. The path should look something like System Settings, Cloud & Accounts, Copy & Restore. There you must uncheck the option "Backup".
I insist. This option allows you to easily migrate your WiFi networks and their passwords to another phone (or to it, in case of a factory reset) after re-registering your Google account, as well as other data, such as call log or application settings. If you deactivate it you will lose this facility, although technically you should also be able to manually back up all this information from the PC and the ADB tool, as well as the restoration.
References : Google, Android Police, Search Engine Land, TechRepublic
This APP reveals information about nearby WiFi networks
How to change the WiFi key on your cell phone
How to know the password of WIFIs!
Receive updates: SUBSCRIBE by email and join 10,000+ readers. Follow this blog on Facebook and Twitter.