By Gina Barrow, Last Update: January 28, 2021
Today, I am writing this article to talk about Snapchat login and login issues. The exciting content is shown below, read on.
Part 1. What is Snapchat?
Snapchat is popular and is one of the most popular social media entertainment sites. Snapchat was born in 2012, and its messaging application allows us to share videos and photos with family and friends and also allows us to communicate easily. Snapchat uses great filters to optimize our videos and photos, a feature that makes it more advantageous than other messaging apps. Also, its image graffiti function is perfect, it allows us to take graffiti photos and then share them.
The most special thing about Snapchat is that it can quickly upload our private photos. So you can easily and quickly share your confidential snapshots and videos with Snapchat. It also has a "story" feature similar to WhatsApp and Instagram. Even if you can't save the image, you can save it directly.
Sending a message using the Snapchat app is a very convenient thing to do, but the question arises, How do I log into Snapchat? ?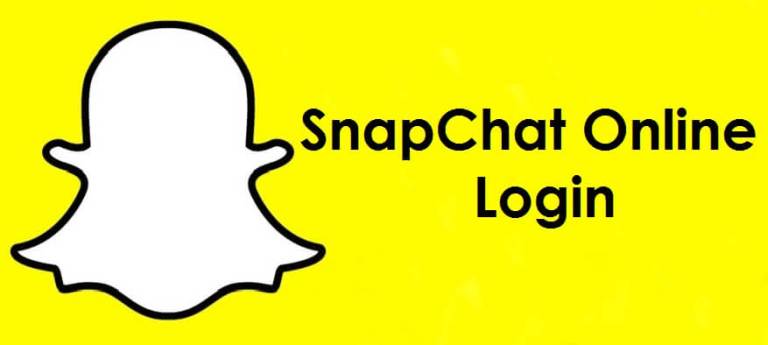 Part 2. How to log into Snapchat?
Step 1: Install Bluestack on Windows:
Bluestack was developed to allow third-party Android-based applications to run on Microsoft Windows and Mac operating systems running on PC. Therefore, we can easily download and install Bluestacks on PCs and laptops. Here's how to download and install bluestack:
1. Access http://www.bluestacks.com
2. Click the "Download" button to download Bluestacks.
3. Once the application is downloaded, open it to continue with the installation.
4. Click Next and accept the terms and conditions.
5. Click the "Install" button to complete the installation process.
Step 2: How to run Snapchat
with Bluestack After installing Bluestacks, run through the setup process and link your Google account to Bluestacks to run any Android app.
1. Click the "Search" option to go to Google Play Store to download SnapChat.
2. Search for "Snapchat" and click "Install" to install the application on your system for Snapchat free online login.
After the download is complete, you can easily log into Snapchat, and you can easily share information with family and friends. But unfortunately, you may encounter an error during the login process or a " Please check the connection and try again " pop up.
How To Fix Bluestacks Snapchat Not Working
Here are the five steps on how to solve Bluestacks Snapchat not working:
Access: http://www.bluestacks.com
Click the "Download" button to download Bluestacks.
After downloading the app, open it to continue with the installation.
Click Next and accept the terms and conditions.
Click the "Install" button to complete the installation process.
Part 3. Why is there a Snapchat login error?
There are several reasons why you may have trouble logging in:
Reason 1: 'Unable to connect' error:
If you see this error, it may be because you are using the unofficial Snapchat app or plugin .
Reason 2: account is locked:
Your account will be locked for various reasons.
Reason 3: General error message:
The following general error message ("Login failed"): 1. If you have rooted your Android device
2. You can use VPN to connect to Snapchat. Snapchat may have trouble creating an account or logging in. You can try switching to another network and logging in again.
3. Your account may be marked as spam.
Part 4. How to fix Snapchat login error?
Method 1: Update your Snapchat.
If you encounter Snapchat sign-in problems, you can check if the app needs an update.
1. Open the Google Play Store
2. Find the Snapchat software
If Snapchat is waiting for an update, it will appear here. Click "Update".
Method 2: reset your network settings
1. Go into the network settings and reset them, this is a super easy solution to get everything running smoothly.
2. When you restart your network and then restart the Android phone. Log back into your Snapchat.
Method 3: Uninstall + Reinstall
You can uninstall Snapchat. But before uninstalling, you can backup your data to avoid data loss after uninstallation. You can use Fonedog, Android Data Backup and Restore Easily and selectively backup your Snapchat. You can download it for free and try to backup your phone .
Once you remove Snapchat from Andoid, restart the phone. Then reinstall Snapchat and try logging in again.
The above is all the solutions I have given, hope you can use Snapchat friendly. Please click Share to let more people know.