If you do not want to leave records of a call or avoid being identified, obviously the safest thing is to use a public phone. However, you should know that mobile phones have a function that allows you to hide your number when calling someone.
This option is just called "Hide number" and is found in the call settings. It is easy to enable it, however, it will not work in all cases, and I already explain why.
In case you are interested, you can also hide incoming calls or those you receive on your cell phone (prevent the name and number of a contact who is calling you from appearing), as well as hide calls in the phone log or history .
How to make my number appear private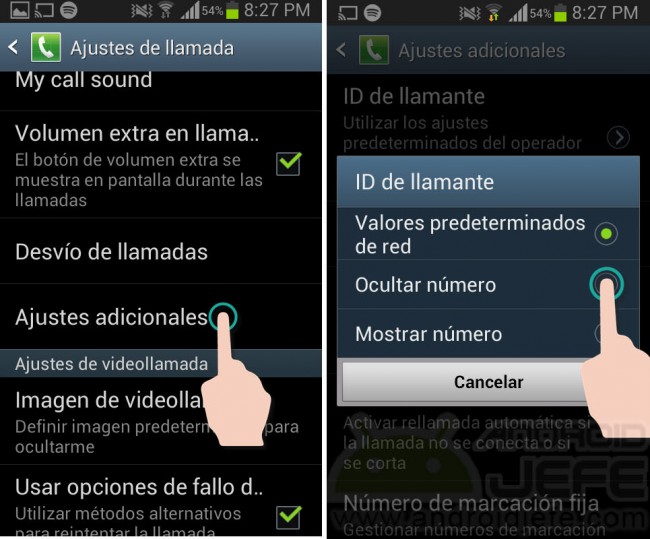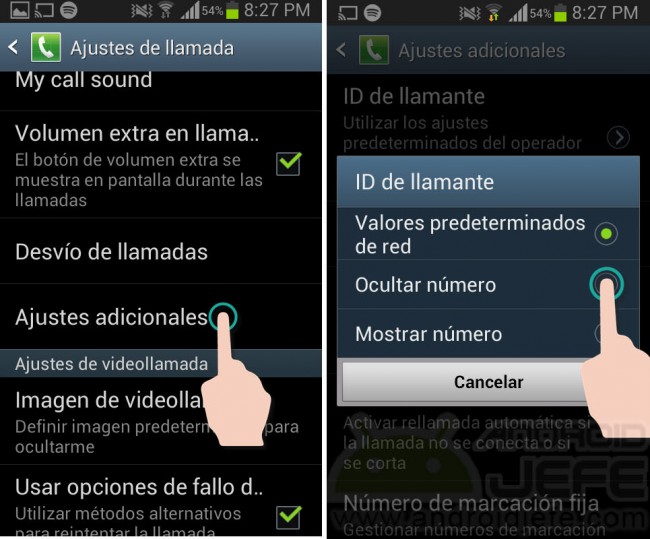 Hide outgoing caller ID on Samsung Galaxy S3 mini
When you activate this feature, the other person you call will not see your phone number.
To activate the function, the process varies slightly from phone to phone. Here are two examples:
Samsung Galaxy : Phone app> Settings (press menu button in the upper right)> More settings> Show my ID> Hide number
Motorola Moto G : Phone app> Settings (three-button)> Settings> Additional settings> Caller ID> Hide number
This function is integrated by the factory many Android phones, but in addition to being activated it  is ESSENTIAL that the mobile operator supports this function . So I said it will not work in all cases.
Obviously you can easily check it by making a test call. When the operator does not support this function, after activating it, your phone may not be able to receive or even make calls (for example, it hangs up immediately after dialing). Another possible way to verify that your operator supports this function is to dial # 31 # followed by the number you want to call. If the call is made, congratulations. Otherwise, it is not supported.
Application to hide my number when calling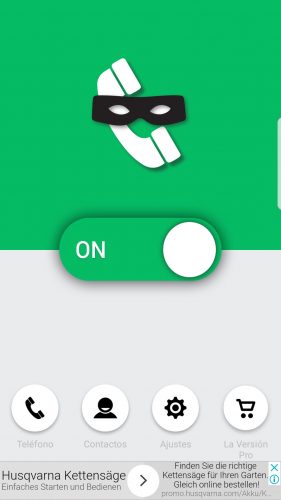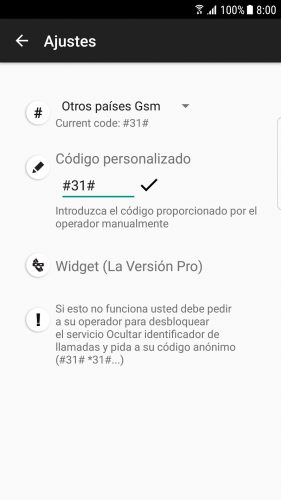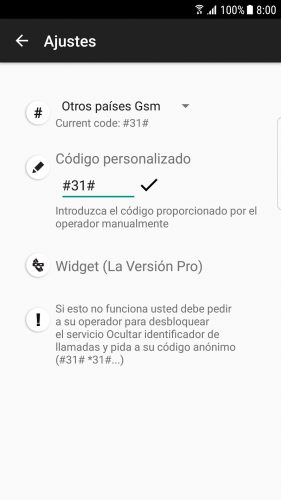 Images above: How to hide my number when calling and make it appear private, using an APP *
There are also applications that claim to be a replacement for the native Android function mentioned above. Anonym Call is one of them. But whether you use this or another APP, in any case it is necessary for the mobile operator to provide the support indicated above.
Hide incoming calls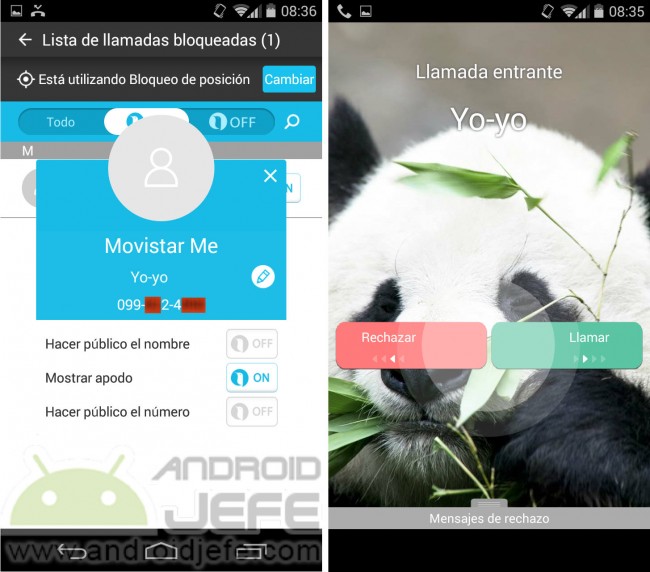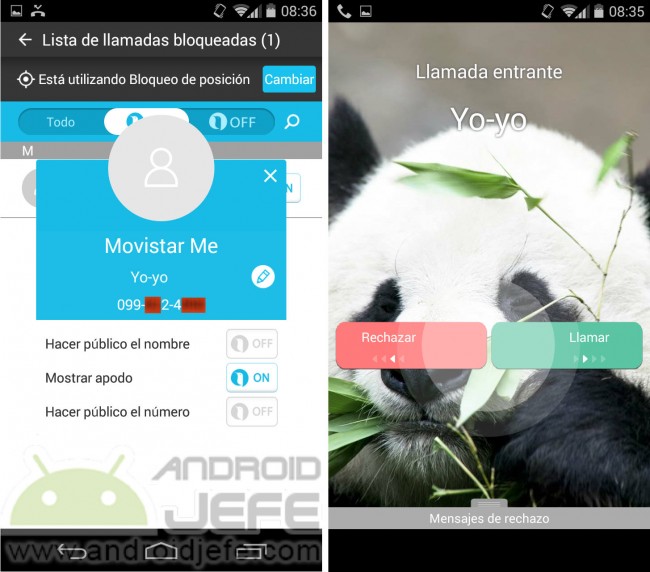 Couchgram v 1.2.2. Moto G 2014
Couchgram is an effective free app for this. It allows you to hide the name and number of the contact who is calling you, and it even allows you to change the name that will appear on the screen (give the contact a nickname), without altering the name in the contact list. This must be done independently for each contact.
This app also allows you to block the answering of incoming calls, through various blocking methods. Only when the configured lock code is entered can it be answered. Additionally, it also allows setting a custom wallpaper during incoming calls (a single wallpaper for all calls).
Couchgram has disappeared from Google Play, but you can still download the APK from this link.
Hide calls from the log or history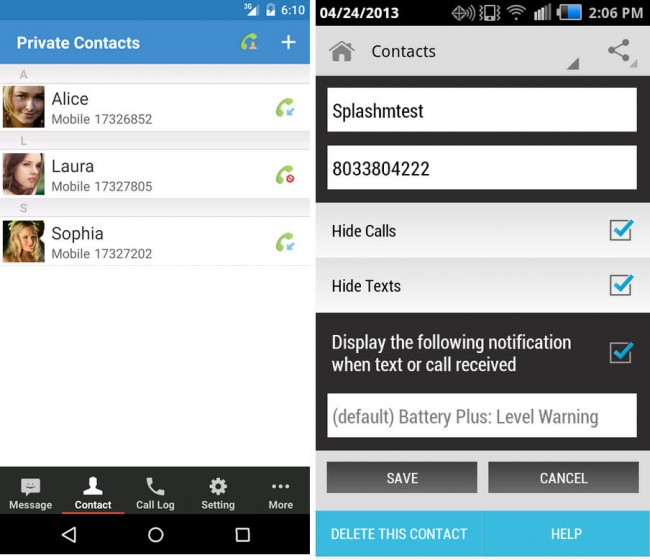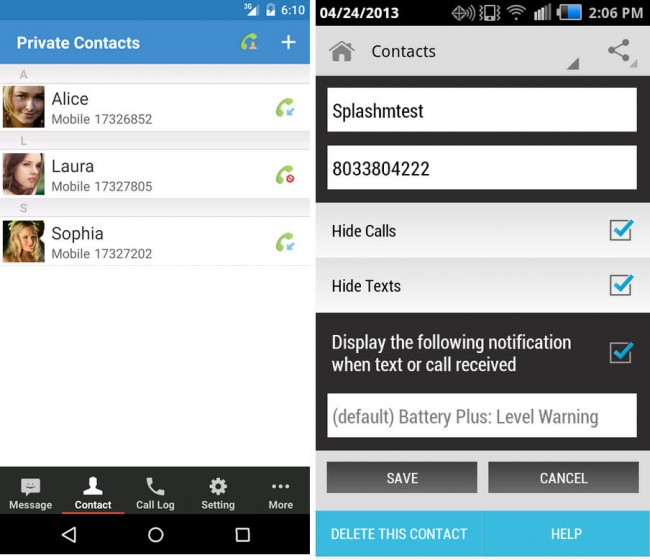 Applications: Private space (left) vs. Hide Text SMS & Calls (right).
The most practical thing in this case is to use an application such as Private Space, which can be downloaded for free from Google Play. It allows to hide in Android the calls and SMS of a specific contact or contacts. They even allow you to hide contacts in the calendar.
Bonus: Block incoming calls
Check the article Applications to block calls on Android and Block Calls and SMS on Samsung to see several ways to block calls and sms from annoying people.
How to hide SMS on Android
How to HIDE contacts on Android
Where to get an online number to check SMS services and more
Receive updates: SUBSCRIBE by email and join 10,000+ readers. Follow this blog on Facebook and Twitter.