To keep your applications safe or private, it is recommended that you activate a lock screen or lock them individually. If that's not enough or permanent unlocking is tedious, your alternative might be to hide the icons in the app drawer.
Basically, to hide apps you just have to look in the settings of the home screen or launcher of your phone. In the event that you do not have that option, you can download a third-party launcher that does allow you to hide your applications.
How to hide apps from Android options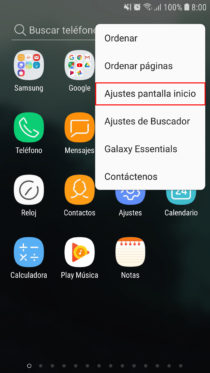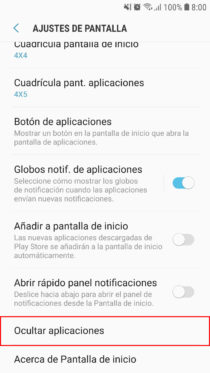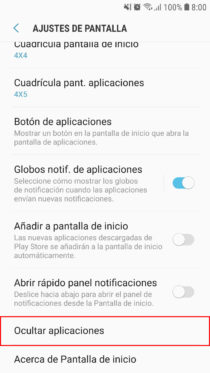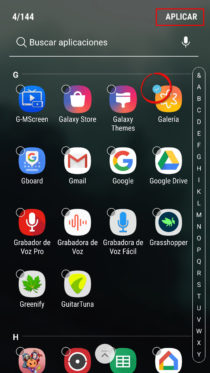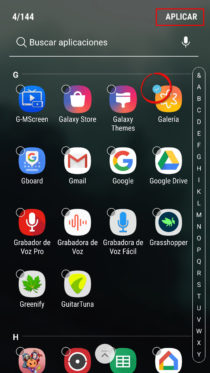 Your device probably already has an option to hide apps. The images above illustrate how to do it on a modern Samsung Galaxy, but the process should be similar for most brands of Android devices:
Open the applications menu.
Drop down the options (from the button at the top right).
Tap "Home screen settings" (or even "Hide Applications", if available).
Check the apps you want to hide.
Apply or save changes.
Apps to hide apps
If your phone does not offer the option to hide applications, you will have to install an app to hide apps (redundancy notwithstanding). That is the case of Motorola devices or some Nokia devices .
That app is called a launcher . There are many applications of this type in the Google Play download store, but you must be careful to choose well (such as those offered below), since many of them come loaded with icons of suggested apps or invasive advertising.
ATTENTION : After downloading and installing any of the launchers below, touch the start button and select "Always" to permanently configure the launcher and proceed to hide apps. You can undo this setting and then switch to another launcher from the launcher settings or by deleting their default values.
Microsoft Launcher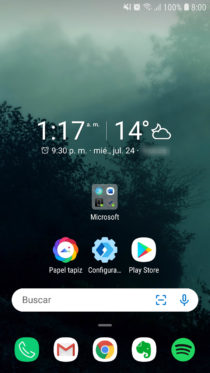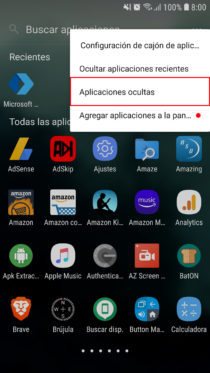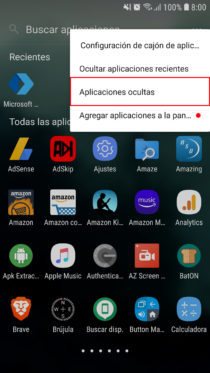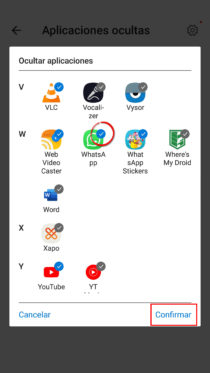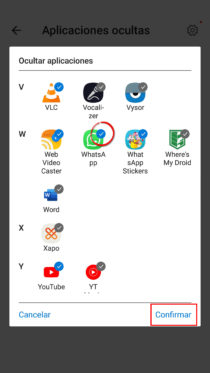 This is the best APP to hide applications (although it also stands out in general as a launcher).
As you can see in the illustrations above, to hide apps you must open the list of applications (sliding up on the main screen), choose "Hidden applications" from the menu in the upper right, mark the ones you want to hide and confirm the changes .
I think its most prominent feature is that hidden apps won't even show up when using the app drawer search box. This small but important detail is not even present in payment alternatives, such as Nova Launcher Prime.
Other free alternatives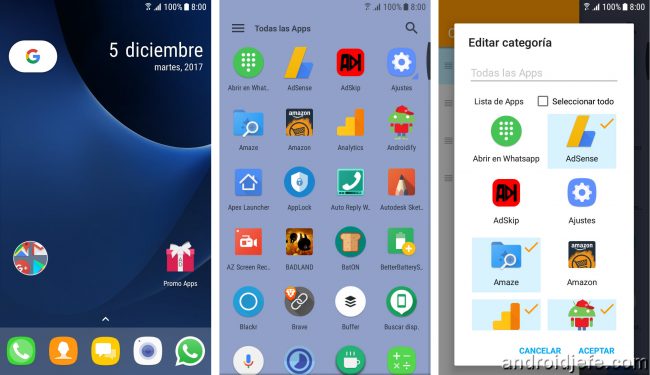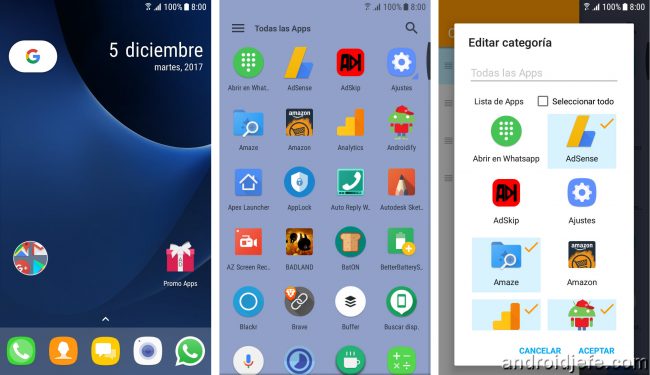 Hide apps in ADW Launcher 2.0
The Microsoft home screen is one of the best currently, but if you don't like it, there are other options that also offer the option of hiding applications, without having to pay a single penny. That is the case of ADW Launcher 2.0 or Apex Launcher , two very complete classics that also offer many customization options.
Nova Launcher Prime (Paid)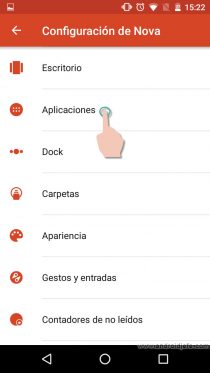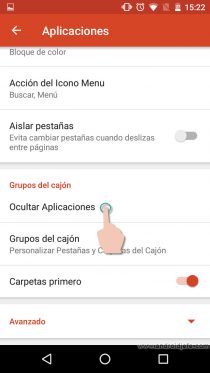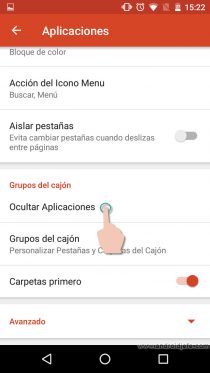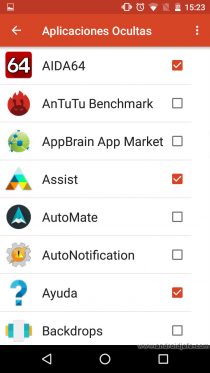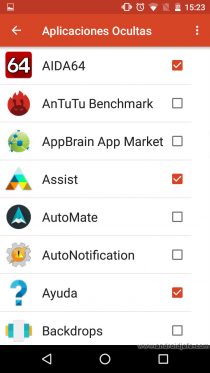 This is one of my favorite launchers, and although there is a free version, only the paid alternative offers the option to hide applications.
As an immediate alternative I would dare to cite Action Launcher 3 Plus. There is also a free version, but with the same problem of not allowing to hide apps.
PRO tip: All the launchers in this listing have the GESTURES option. Through it you can enter the hidden applications by drawing gestures on the main screen. For example, pinch the desktop to open WhatsApp, or swipe down with two fingers to open Messenger. In this way you do not have to unhide the application to enter it.
Hiding apps is not safe
Although the apps are hidden, they are still accessible from the device's recent apps button. You have to be careful to remove them from that list.
On the other hand, this method is vulnerable if a third person knows the procedure of hiding applications. So it's best to set up a screen lock or lock apps individually. On Samsung Galaxy you can also choose the Secure Folder function.
If you are no longer going to use the applications, it is recommended to uninstall or disable them.
How to have INVISIBLE applications on Android (icons)
KeepSafe, application to hide your photos and videos
How to HIDE contacts on Android
Receive updates: SUBSCRIBE by email and join 10,000+ readers. Follow this blog on Facebook and Twitter.