This is how the Shein Free Trial Center works in Spain. How to get free clothes.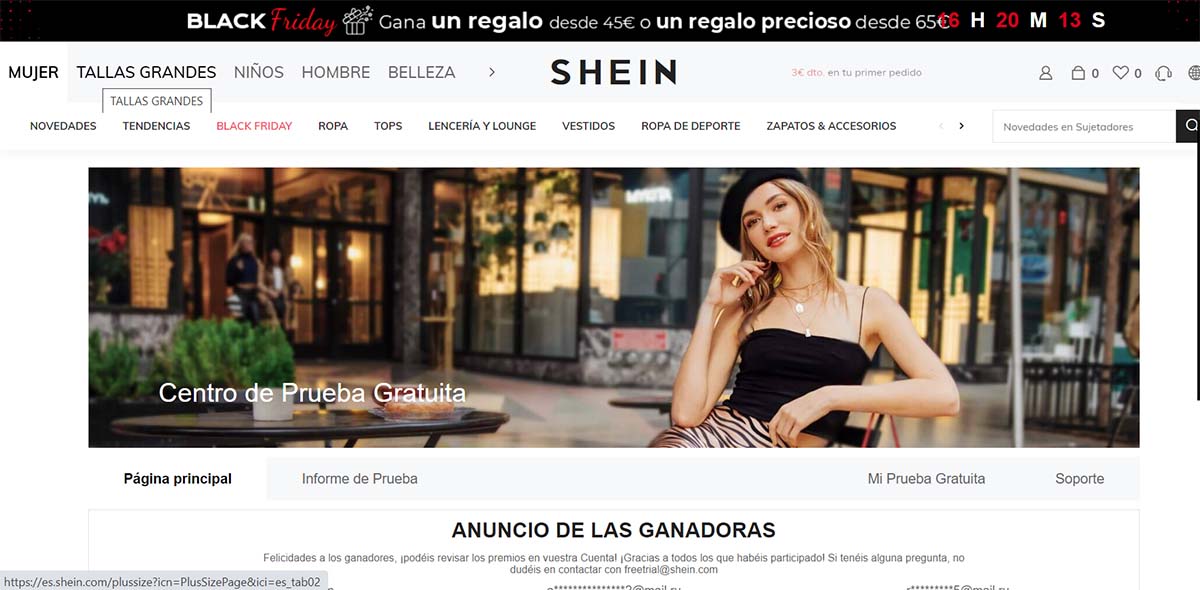 Shein is revolutionizing online shopping for clothing and products. Where AliExpress gamifies all this activity, Shein does it even cheaper . So much so that sometimes it is even free. Do you know how to get free clothes in Shein Spain? Here we are going to tell you step by step how to participate in the Shein Free Trial Center to have free garments sent to you in exchange for a review. It is simple and, above all, free. The best way to get free clothes in Shein if you are lucky,
The Free Trial Center is a testing system that allows Shein to get reviews or reviews and comments on the garments that it offers for sale on its platform . It is a very comfortable system to get direct feedback from your own customers, thus knowing the experience of that clothing: the real texture, quality, colors, how it adapts to the body, etc. Questions that go much deeper to get detailed descriptions and that can help other customers end up buying the same clothes thanks to the experience narrated by others.
The idea is simple: Shein sends sets, garments and clothing in general to a user who requests it. He tests the clothing and writes a detailed report on all aspects of the garment. Shein offers a bonus in points to the user who has created a detailed report and allows them to keep the clothes. A fair exchange that benefits you if you don't want to spend a single euro and get free clothes in Shein Spain.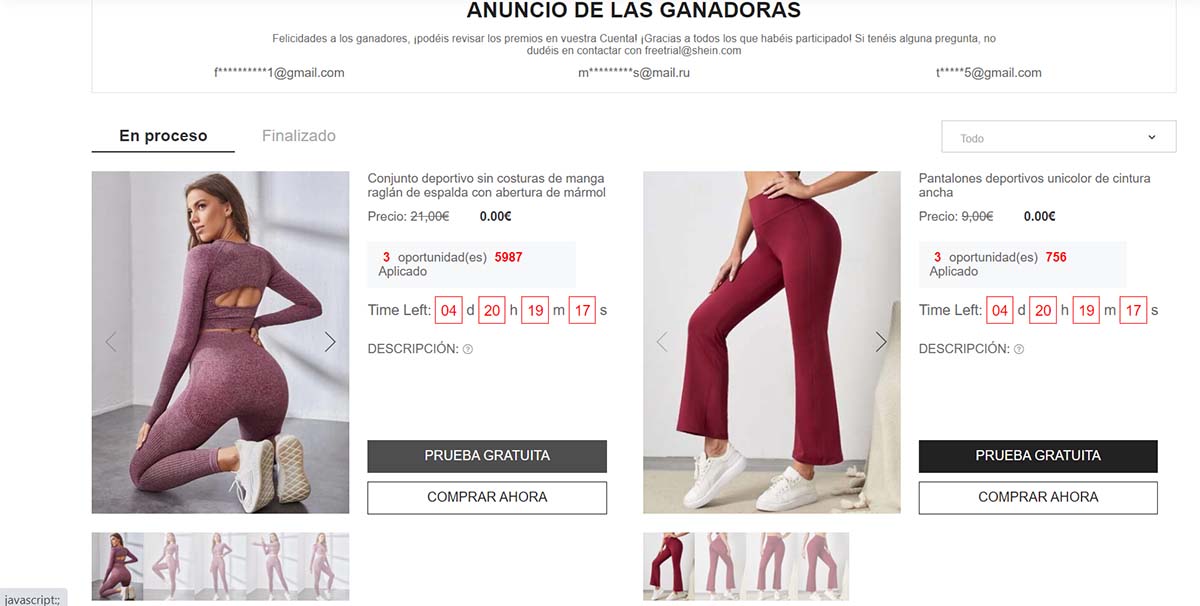 HOW THE SHEIN SPAIN FREE TEST CENTER WORKS
Now, if you want to know how to get free clothes in Shein Spain, all you have to do is participate in the Shein Free Testing Center. It is accessible to everyone and it is also completely free. Of course, you have to know how it works.
Anyone can stop by the Shein Free Trial Center through their website . Here you can order up to three trial garments each week. Of course, it is a kind of raffle, so you will not always receive free garments or just the one you have selected. For this, Shein analyzes the profile of each user, offering more possibilities to those with original accounts, who have demonstrated good behavior or have previously participated correctly in the free Test Center and others. That is, several criteria are met before giving a garment to a user.
You just have to be registered with Shein, go to the Free Trial Center website and click on the Free Trial button to apply. Of course you will have to specifically specify size and direction before continuing. Check that everything is correct because you will not be able to change it later. And now you just have to wait up to a week to know the status of your application.
The list of users who will receive the garment for free is constantly published on the Shein Free Trial Center website. Even so, you can always stop by the My Free Trial tab to find out what the status of that giveaway is. If any of the three requested garments is approved, here you can find out which one.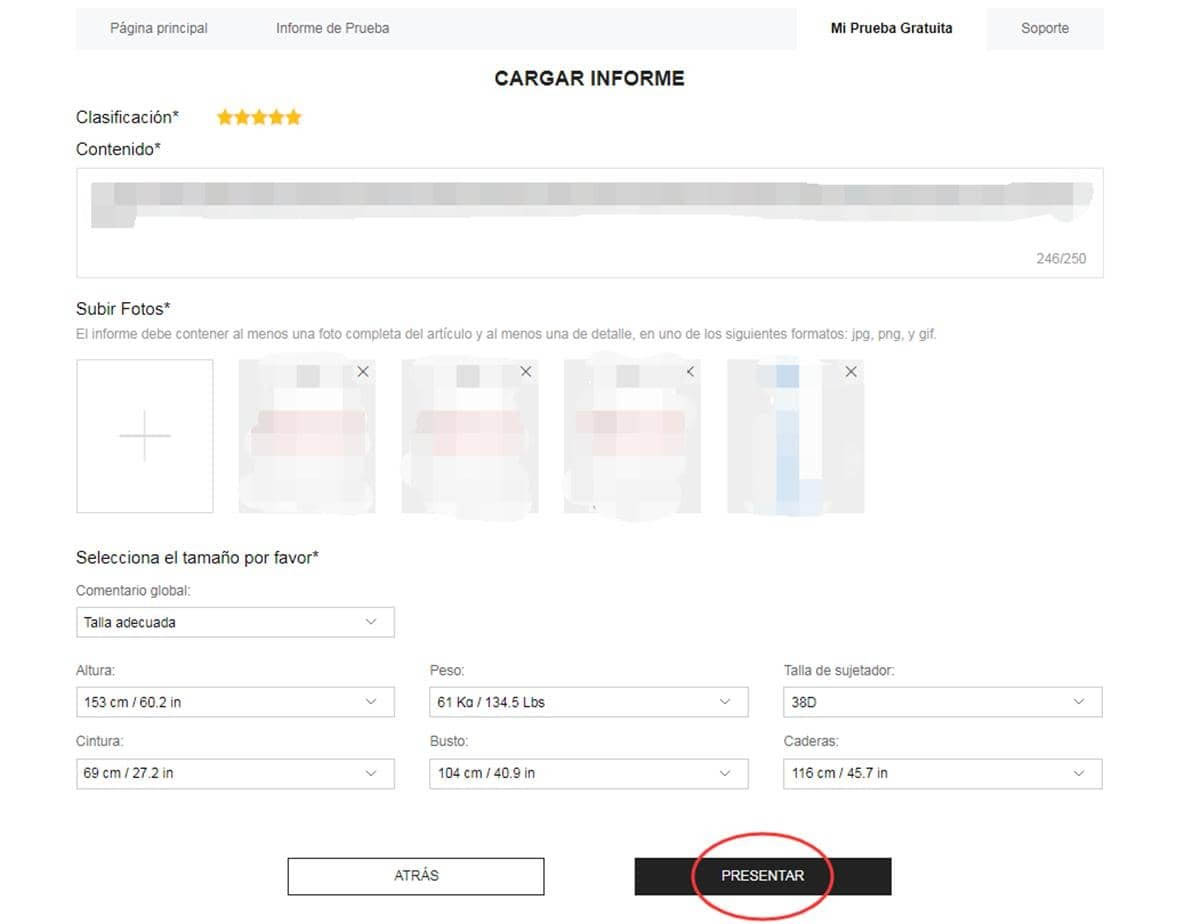 Shein sends the garment to the user for free, without shipping costs. It is completely free. The only requirement is to complete a detailed report within 10 days of receiving the garment. For this there is another tab on the Shein Test Center website called Test Report. Here you will need to give the garment a star rating, as well as provide a detailed description of your experience. Of course there is room for photos. Remember that this report will be valued, and points will be awarded if it is complete, detailed and of quality. Something that will depend on whether you are selected or selected for an upcoming free trial. Once the report is uploaded or published, the process is closed and you keep your garment for free .