Currently most Android applications require an internet connection to function as they should. They are downloading data from the internet all the time, not only when they are being used but even when they are in the background or in the background.
This is not a problem when the phone has an active Wi-Fi connection, but when it is lost, if mobile data is enabled, the megas of your plan or the available credit (which you also use to call) will automatically be used .
Although having mobile data permanently activated can help locate your cell phone in case of loss, in addition to being communicated by WhatsApp and such things, disabling or at least limiting the use of mobile data is something to keep in mind if you have a limited package or little balance.
Turn off mobile data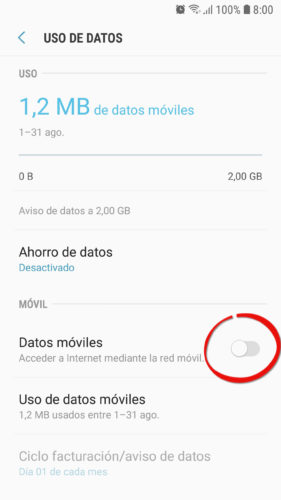 The most drastic solution to avoid running out of your balance or megabytes is to completely disable mobile data. This is done from the same Android settings, Connections> Data usage option .
In this case, the applications can only use the Wi-Fi connection to download data from the internet. There will be no consumption of mobile data, neither when they are being used nor when they are working in the background.
Instead of completely disabling mobile data, you can do it by application. In this way you can maintain the WhatsApp or Facebook connection and block the download or update of apps from the Play Store.
Restrict mobile data
Saying  NO to the mobile data connection  completely will not be the most convenient solution in many cases. The alternative is to keep it active, but control that the Internet connection through the cellular network is only used by applications under certain circumstances.
Turn off background data usage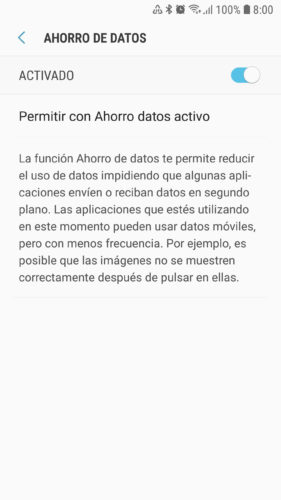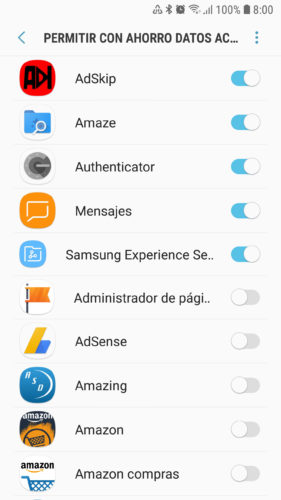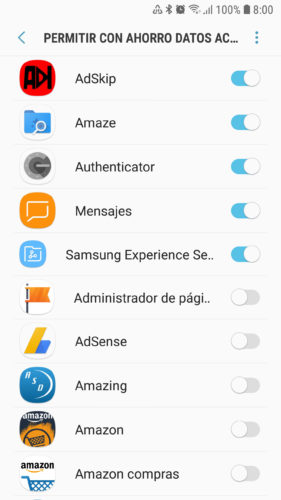 By doing this, the applications will use the mobile connection only when they are being used.
When they are working in the background, that is, when the user does not have them active in the foreground, they will not connect to the internet.
Android has its own option to handle this ( Settings > Data usage ). There you can disable the use of data in the background for all or only for certain apps .
Turn off data download in apps
Deactivate the download of data using the cellular network, in WhatsApp and Gmail.
Many Android applications give you the possibility to choose what data to download from the internet when the phone does not have a Wi-Fi connection and only has mobile data.
For example, WhatsApp allows you to choose what type of multimedia content to download if you only have a mobile connection.
Gmail also allows you to choose not to download attachments when only a mobile connection is available.
Native Android data control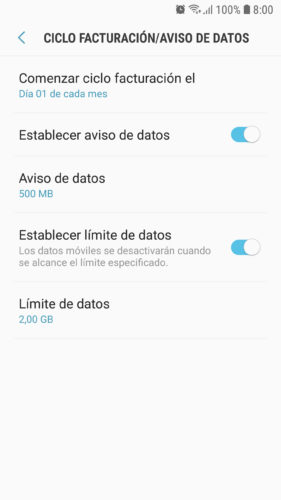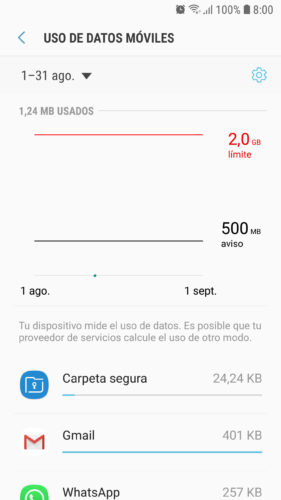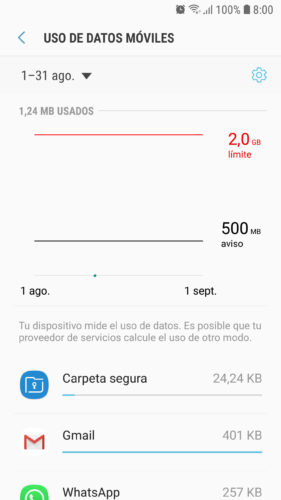 By keeping mobile data active on Android, the system also provides the option to set a consumption limit. When that limit is reached, the system will automatically disable mobile data.
Obviously, the system also has a data consumption monitor, but it is basic. For advanced mobile data monitors there are third-party applications such as MyDataManager or We Plan .
What happens if I turn off mobile data
If you do not have a mega package, deactivating mobile data can prevent you from running out of credit, so you can continue making calls.
However, disabling or even partially restricting mobile data in the way indicated above can affect the operation of the applications.
For example, the download of WhatsApp messages or emails is done in the background, which can be affected if there is no mobile data or a WiFi connection.
Mobile data does not influence the reception of calls.
Receive updates: SUBSCRIBE by email and join 10,000+ readers. Follow this blog on Facebook and Twitter.