Messenger is programmed to show you suggestions from people on Facebook that interest you or may interest you, based on things like interactions, messages, mutual friends, or your schedule. This can be useful to keep in touch or meet new people, but you can also meet people you don't want to see anymore.
Fortunately you can delete those suggestions manually, although this does not guarantee that this former partner or friend will not appear again. In that case you will be forced to delete it from your friends and even block it on Facebook and Messenger.
Keep in mind that I'm only talking about removing suggestions from people. Messenger also has a screen with suggestions for companies, public figures and games that cannot be deleted in any way.
Delete suggestions manually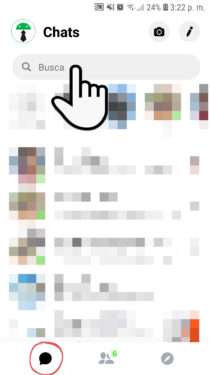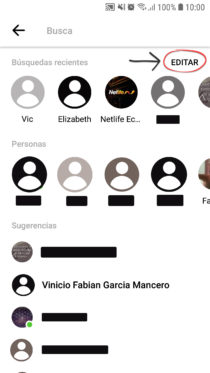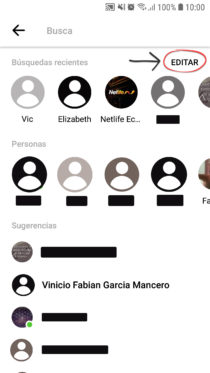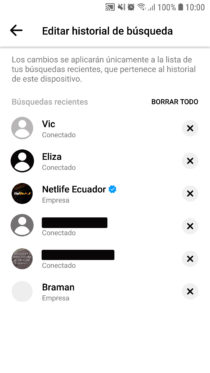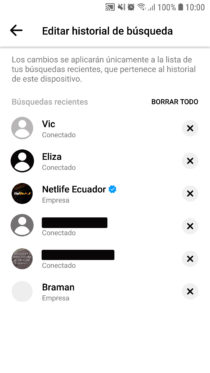 On the "Messages" tab, touch the search box and then "Edit" to remove the contacts you are not interested in by pressing the "X".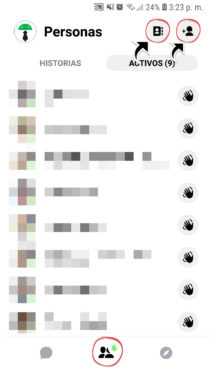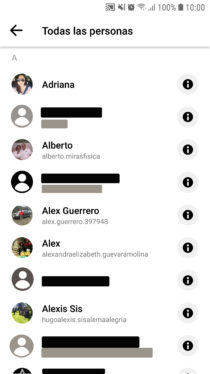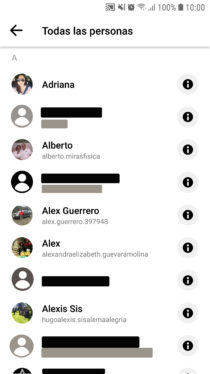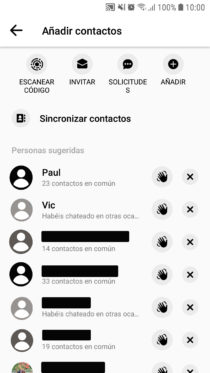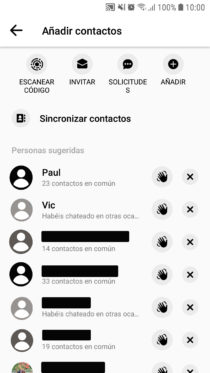 Also tap on the "People" tab and at the top on the "Agenda" button and "Add contact". In those respective screens it also eliminates that person that you do not want to see again as a suggestion.
Eliminates and blocks contact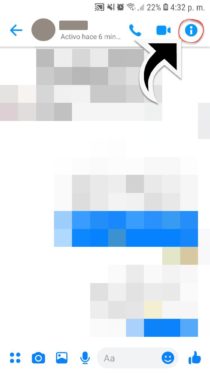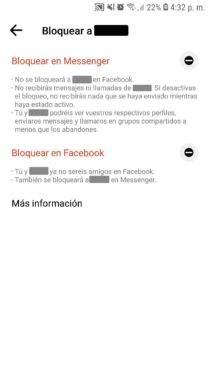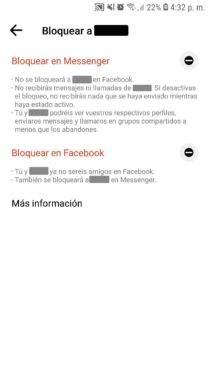 It is possible that in addition to the above you must also delete the conversation, the contact and even block it, both on Facebook and Messenger. If the conversation still exists, open it and touch the "i" button at the top to manage the conversation and contact.
Clear data and reinstall the application
If the person keeps showing up, it could be due to the app's cache. Go to Android Settings, Applications, Messenger, Clear cache or Clear data (in the latter case you will have to log in again).
The most effective solution will be to reinstall the application in a "clean environment". You probably don't want to reset the device to achieve this, so you can install a duplicate in the Parallel Space application, with the native option of your cell phone or Secure Folder, if you have a Samsung Galaxy.
There are no suggestions in old versions
Messenger Tips did not exist in older versions of the app. For example, I checked it in version 35, whose interface is old, but if you are only going to chat, make calls and video calls, it will serve you perfectly. You can download the APK of this version at APKMirror. Some versions in front may not have that feature either.
Before installing an old version of Messenger, uninstall the version you currently have installed.
How to appear offline on Facebook and Messenger (remove green dot)
How to HIDE contacts on Android
How to see the PLACES where you have been or visited
Receive updates: SUBSCRIBE by email and join 10,000+ readers. Follow this blog on Facebook and Twitter.