Instagram is a growing social network. The figures of its evolution are impressive. Acquired by Facebook, Instagram is THE fashionable social network based on photos and videos. However, some users tried the experiment and were not seduced. Then comes the time to delete or deactivate his account. We explain how to do it! Follow the guide !
In April 2012, Facebook bought the social network Instagram. At the time already the new social network centered on the photo was a hit. Its asset, to propose filters allowing to share photographs more worked than what one found on the other networks. To be successful on Instagram, you have to know how to stage your shots well.
Years later, Instagram continues to be phenomenally successful . In June 2018, Instagram is worth up to 1000 billion dollars . The application has new features including Stories inspired by another social network, Snapchat. Today, Instagram is the fastest growing social network. Instagram indeed has 1 billion users worldwide .
Users have even made Instagram a profession. Instagramers or influencers share photos and videos on topics close to them: lifestyle, music, books, fitness, video games, etc. The downside is that Instagram has lost authenticity over time. For the average user, the social network has become an instrument of depression rather than anything else. On Instagram, we are not in the right, we are at the court where everyone puts on his mask and concocts a character. Instagram is the perfect social network for staging your life.
This lack of authenticity, some users no longer want. Gradually they desert the service until the moment when they take a radical decision, delete their account. Note that some delete their account to create another one, by wiping the slate clean. So how do you delete your Instagram account? We show you the procedure to follow.
Instagram: how to deactivate your account
Before the deletion step, some users first deactivate their account, just to make a little truce. For this, we do not go through the mobile application, but through the web version of Instagram. Here's the procedure to follow :
Open your web browser and launch the Instagram page
Enter your credentials
Click on the profile icon located at the top right of the window then on modify profile
Select Temporarily deactivate my account
Then enter your password to confirm your choice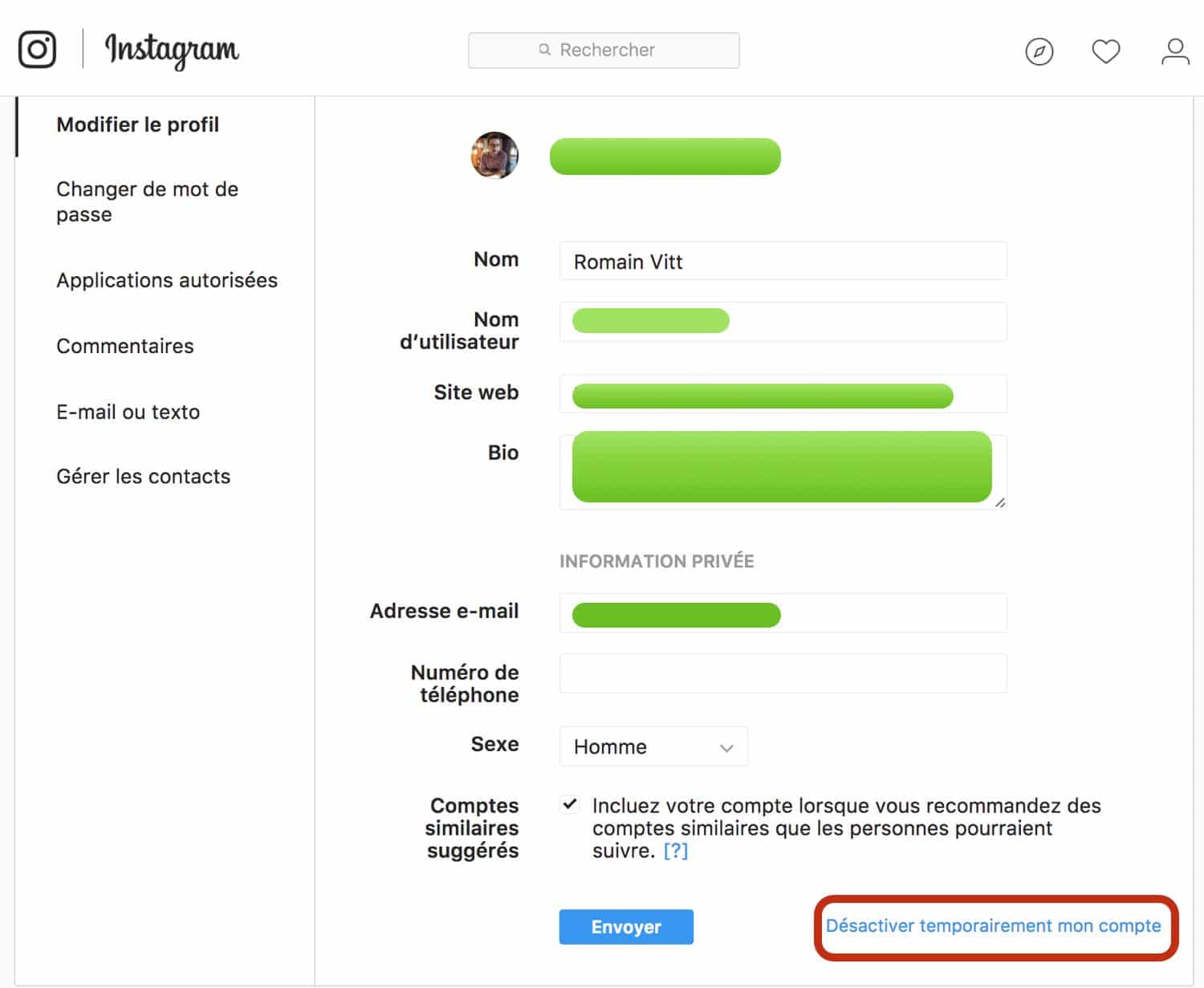 Note that deactivation is not final. You can indeed reactivate your account by simply logging into Instagram by re-entering your username and password on the home page.
How to permanently delete your Instagram account
Before proceeding to the definitive deletion of your Instagram account, it is strongly recommended to save beforehand the photos of the network which you wish to keep, because after that it will be impossible. Then to delete your account, you will need to follow the following steps:
Open the account deletion page on Instagram
Enter your username and password
A list offers you to give the reasons for your departure
Enter your password one last time
Click on the red button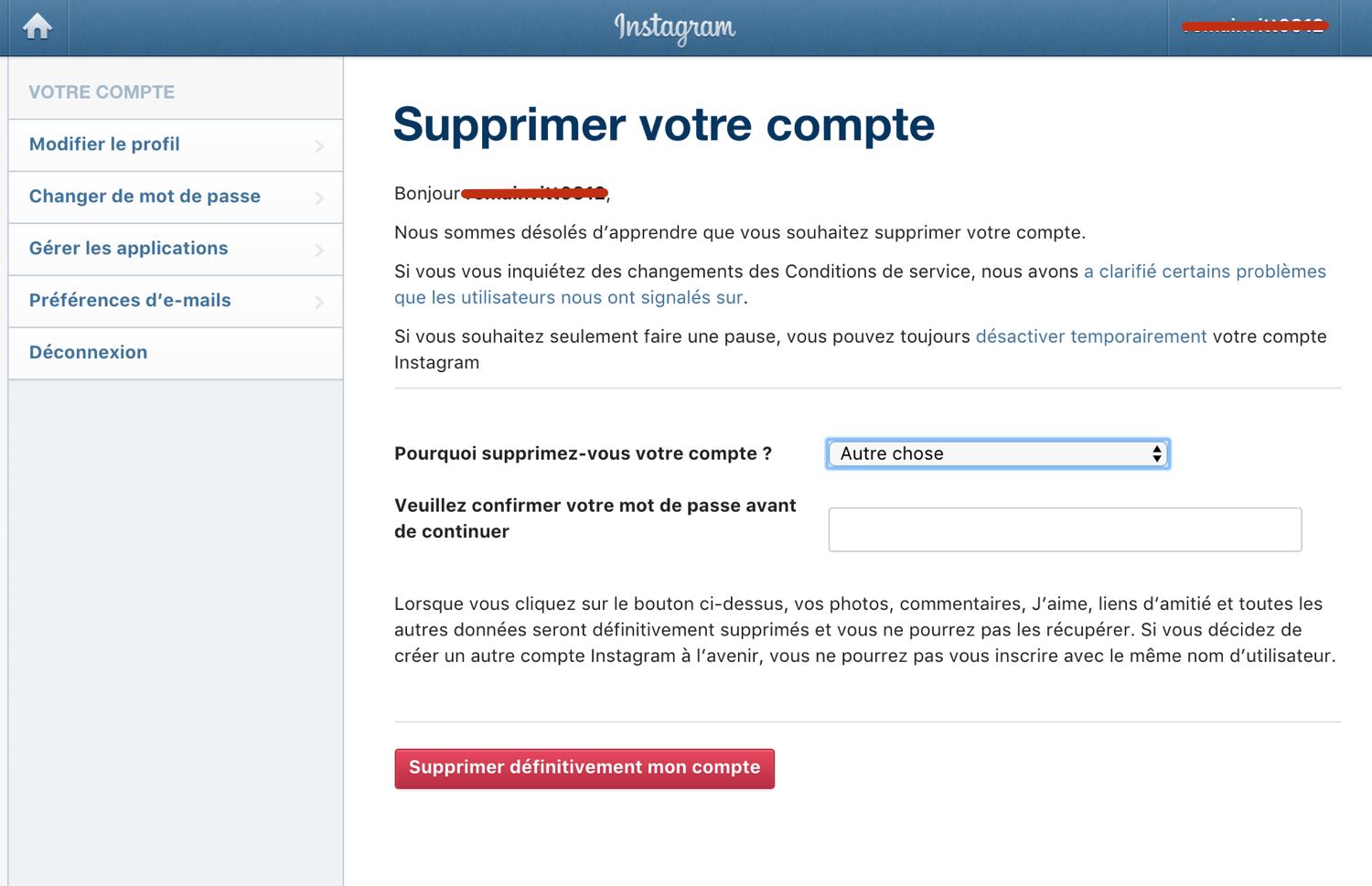 After this last click, your Instagram account will be permanently deleted. If you want to join this community again later, you will need to create a brand new account. So are you really going to leave the social network for good?