Currently, sending things from the cell phone to your Smart TV, Chromecast or streaming device is much easier than before. If you want to stream content from YouTube, Netflix, Spotify, Facebook and many more apps, you only have to use the square button of "Cast" in them. For photos, videos or files saved on the phone, use  Google Photos or Google Files , which also offer that button. There are also utilities to force the streaming of browser content, for example to stream movies online to your Chromecast or Fire TV Stick. But it is likely that on more than one occasion you have come across apps or games that do not have that "Casting" button, so you cannot normally send that content to TV.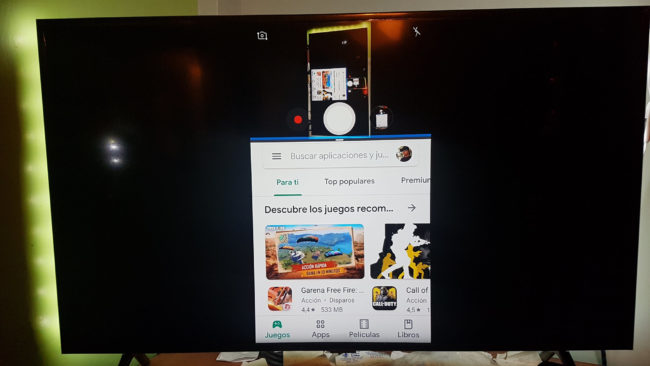 Google Home (Chromecast APP)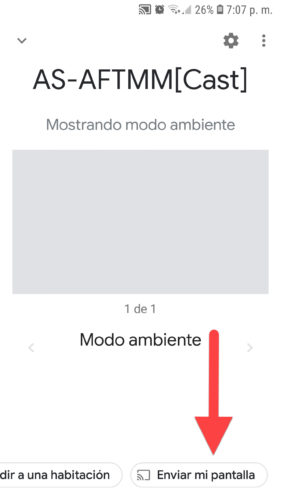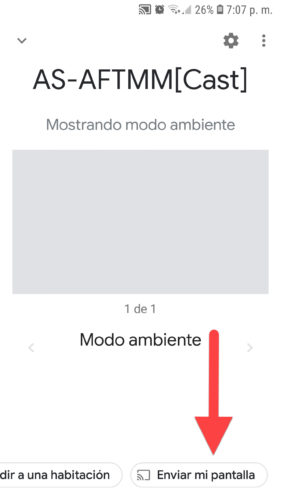 For those applications that do not have the "Transmission" button, your alternative is to clone the mobile screen on the TV. In other words, the cell phone screen is duplicated on TV. Generally the most common solution is to use the Google Home application. You will have to open this app and at the bottom the «TV» available in the WiFi network will appear (they are automatically scanned). Tap on "TV" and then on "Send my screen". Audio and sound from the device will be sent to the TV.
Smart View (Samsung)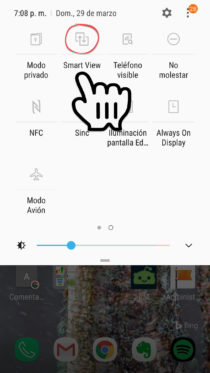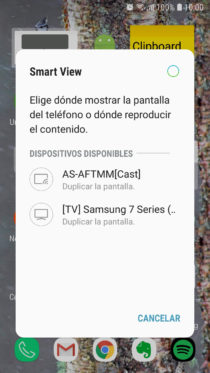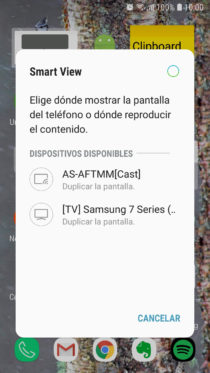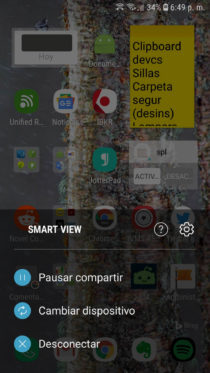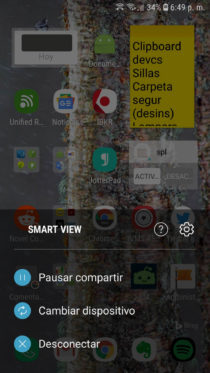 Apparently Google Home only detects "TVs" that support Google Cast technology. Therefore, it is probable that some "TVs" do not appear on it and you cannot duplicate the screen of the cell phone. For example, this has happened to me with my Samsung Smart TV.
Fortunately my cell phone is also Samsung and these devices include a function called « Smart View «, which allows you to easily share the cell phone screen on TV. Just look for this feature in the top panel of quick settings of your Samsung cell phone, tap on it and choose your Samsung TV to get hooked.
If your cell phone is from another brand, the manufacturer may have integrated a technology based on Google Cast, Miracast or WiFi Direct to transmit the screen to the TV in a similar way to the previous cases. The option name may vary slightly. Generally it should appear as Screen Mirroring or Miracast Display. Unfortunately I have not found an option that allows you to see the screen of an iPhone on TV, unless that "TV" is a Smart TV with support for AirPlay or is an Apple TV.
Obviously, all this only works if your TV has casting technology (generally all Smart TVs have it) or a streaming device connected to one of its HDMI ports, such as the aforementioned Google Chromecast or Fire TV Stick. If neither is your case, you probably have an old TV. If it has RCA input (Audio and Video), you will need an HDMI to RCA adapter, to transform the signal from the streaming device to the RCA signal that "understands" your TV.
How to PROJECT or see your cell phone on the PC
How to control your TV set-top box with your cell phone
How to put YOUR photos as wallpaper on TV, via Chromecast
Receive updates: SUBSCRIBE by email and join 10,000+ readers. Follow this blog on Facebook and Twitter.