The Apple Watch is a nice smartwatch, but it doesn't hurt to change style every now and then. Fortunately, you can easily change the Apple Watch strap to refresh it a bit, at least in terms of style. And that's how it works.
It doesn't matter whether you have a first, second, third or fourth generation Apple Watch. As long as the bracelet fits the size, you can quickly and easily replace the band with another one. There are essentially two sizes when it comes to Apple watch straps. Bands for the 38 mm and 40 mm versions are compatible with each other. Tapes for the larger cases, i.e. 42 mm and 44 mm, can also be mixed in the same way.
How to remove the Apple Watch bracelet
It is always a good idea to remove the watch strap from a flat surface or on your lap while you are sitting on the sofa or the like. The last thing you want to do is drop the watch case while fiddling with the strap.
Now open the closure of the Apple Watch and remove the smartwatch from your wrist.
Then press and hold the release button on the bracelet and slide the band to the side while holding the button down to remove it.
Now you can insert the new bracelet of your choice from the side. You should hear a click when the new tape is locked.

The process for link bracelets is a bit different because you have to separate it into two parts before you can remove it. To do this, fold one butterfly clasp at a time until you hear a click. Then press and hold the release button on the inside of the wristbands (whichever doesn't matter) to split the band in two. From there you can remove the bracelet exactly as described above.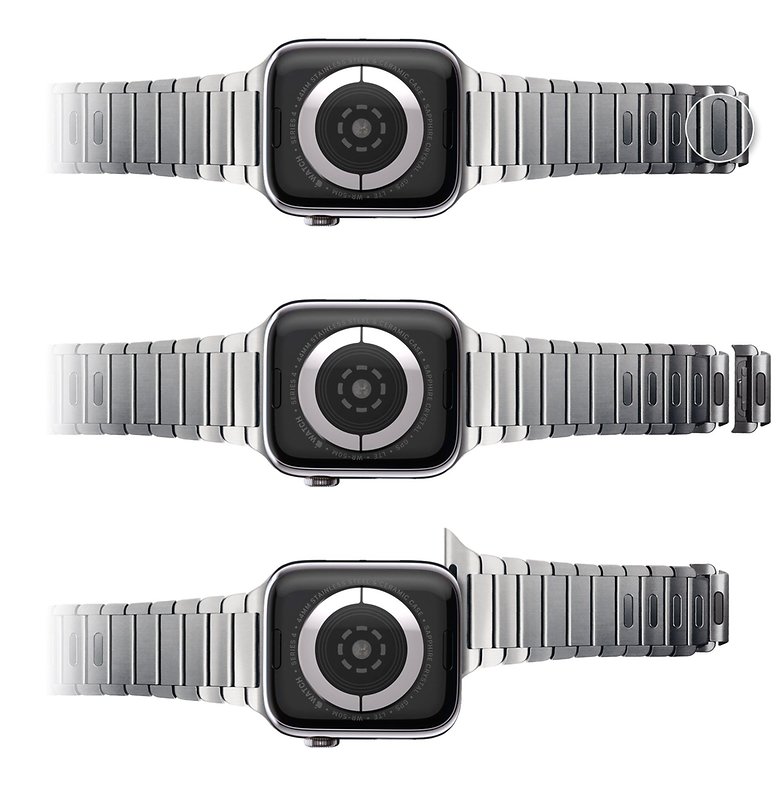 Finally we come to the Milanese Loop bracelet. This was redesigned by Apple in 2018 to allow the magnetic clasp to be moved over the connection of the wristband to the Apple Watch. You can see how this works in the image below. But be careful: Bracelets that were bought before the redesign in 2018 do not slip through the tab.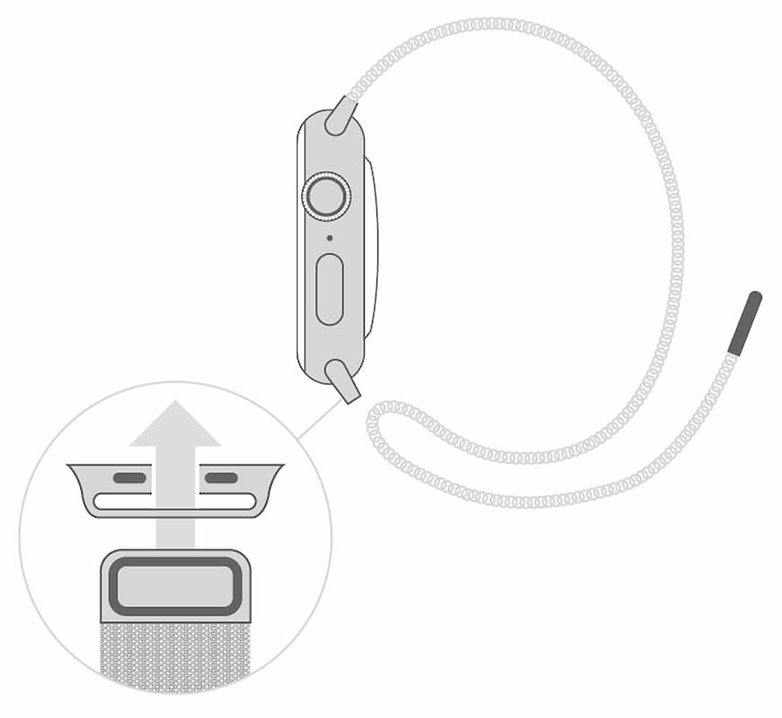 Did this article help you replace your Apple Watch strap? If you know any other tricks for it, feel free to drop it in the comments.