You bought a Fitbit device. But what now? It's time to take it out of the box and set it up to connect to your smartphone. We'll explain how to do it in just a few easy steps.
Before you use the Fitbit device, we recommend you create a Fitbit account, because then your data will be synchronized with the Fitbit panel. There you can view statistics, have them analyzed in chronological order, set your goals and record food and water consumption or contact friends and much more. You can create a free Fitbit account using this link .
How to configure the Fitbit device on your smartphone or tablet
Next, you need to download the official Fitbit app from the Google Play Store or Apple App Store, log in with the account you created earlier, and pair the device. To do this, select the Fitbit you have purchased by scrolling through the list of devices and following the helpful assistant. In order to continue with the configuration, you must of course activate Bluetooth on your smartphone and connect the Fitbit to the charging station to facilitate detection.Fitbit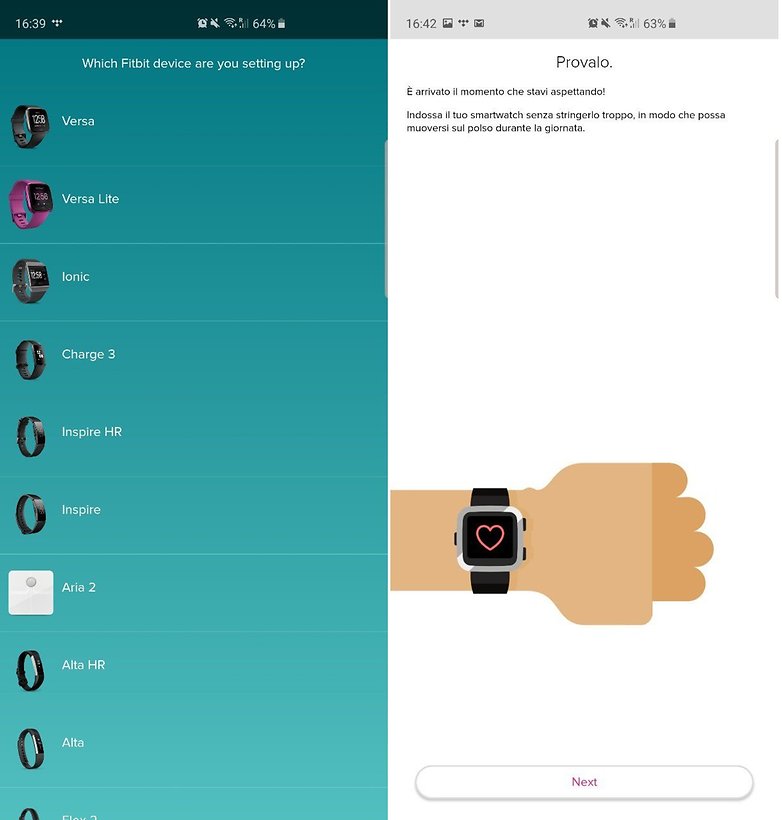 So you synchronize the Fitbit
By default, the Fitbit app synchronizes the progress of your device fully automatically. However, in order to avoid a higher battery consumption with the smartphone, but also with the smartwatch or the fitness tracker, we recommend that you deactivate this setting. In this way, the app is only synchronized with the device once a day, or when you open the application on the smartphone.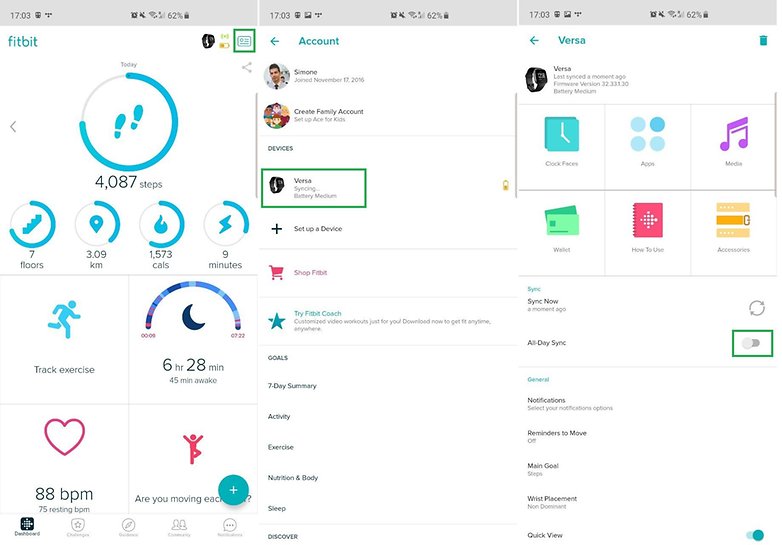 To deactivate the automatic synchronization, you have to tap on the symbol highlighted in the picture above in the top right corner, select the paired Fitbit device and deactivate the setting for the all-day synchronization .