How to do a "hard reset" to my Android or how to reset it is something you may ask yourself if you are not very familiar with this operating system. You may also need to know at some point how to enter the recovery or download mode on your phone to do more advanced things.
Although you can find a lot of information on the specific website for your phone about this, Hard Reset is a web portal that you will surely want to take a look at first of all when you need to do any of the indicated procedures.
What this website has are, step by step instructions to do a hard reset to your phone (restore the phone to the factory state, exactly as it was when it was new), something useful if it has been left in the logo, something what happened and I solved on a Motorola and some LG (1). Make a soft reset (simply restart it) or enter the original recovery mode of the device, and also enter the Download mode.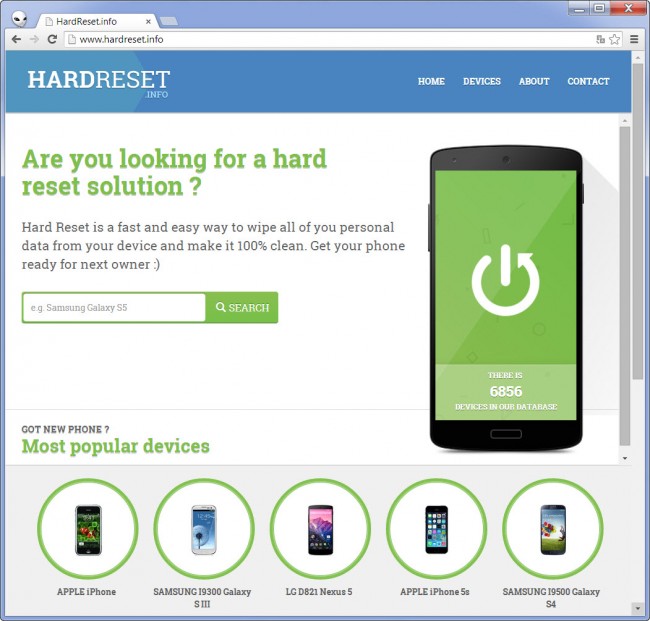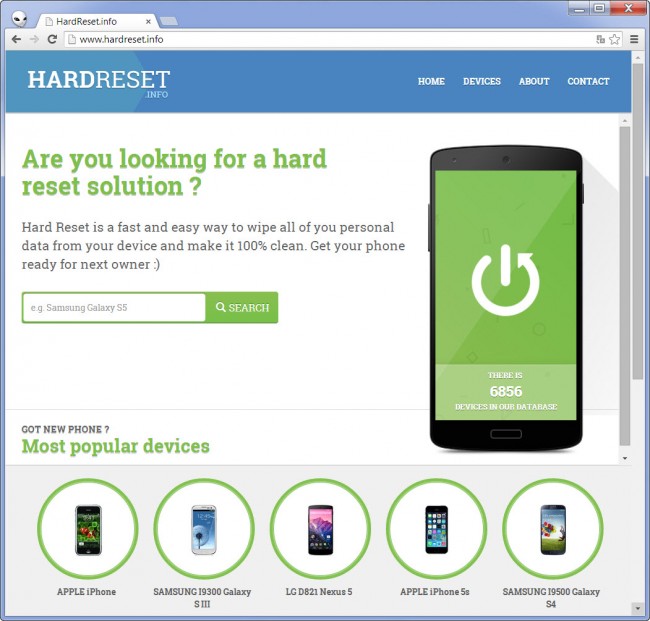 HardReset.info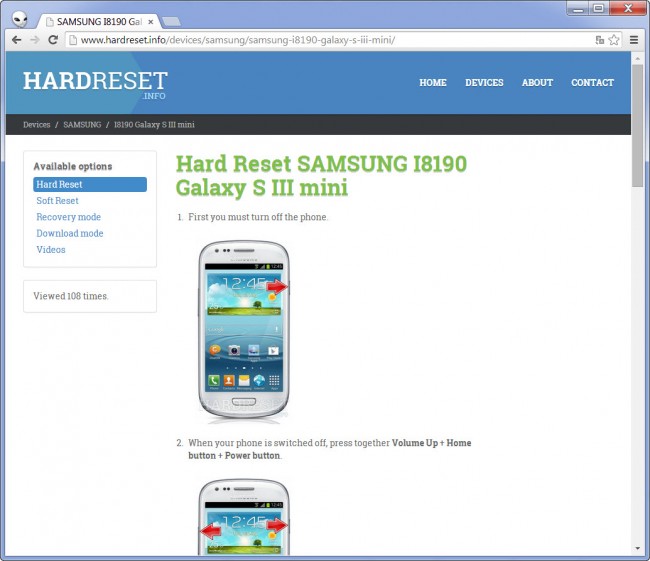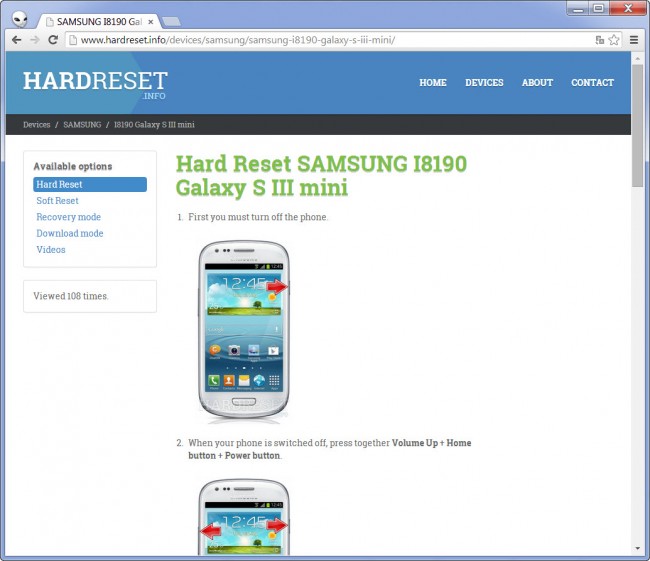 Tutorial to make Hard Reset an S3 mini
All you have to do is go to the hardreset.info website and search your phone to find instructions for the four procedures listed.
The instructions are real tutorials, step by step as I said, with clear images and screenshots (screenshots) on what to do in each step. It even has videos to do a hard reset, soft reset and access Recovery and Download mode.
Unfortunately the site is an English resource. In any case, if you have a little basic knowledge of this language, I don't think you will have any more trouble understanding the instructions, especially since each step has its explanatory image.
Be careful about making a hard reset to your mobile because, what this procedure does is return your mobile to the factory settings, meaning that all the data you have will be erased. You must make a backup or backup beforehand to restore them after this factory reset or restoration. If it is possible to do a Nandroid Backup.
I must finally suggest that, to search for your phone in Hard Reset, you do it by its model and not by its commercial name because, probably, you will not be able to find it even if it exists in this resource. For example, in my case I should look for my phone as i8190 and not as Samsung Galaxy S3 mini. You can see the model of your phone in Android Settings, Device Information option.
The information that you will find in the aforementioned web resource is very useful for making a hard reset if the mobile does not start or does not start. If your phone is working properly, the other way to do this is to go to your Android Settings, choose Backup and reset option and finally select Factory data reset. Soft reset is simply a device reset, as I have indicated. To enter the recovery or download mode, as a general rule, on most Android devices you enter by pressing the Volume button up or down + start button + power button at the same time, which is basically what is explained in hardreset.info for each model and brand of smartphone.
How to format or restore the factory settings of your Android
Why your device does NOT turn on and how to fix it
What do I do if the cell phone screen is broken or damaged?
Receive updates: SUBSCRIBE by email and join 10,000+ readers. Follow this blog on Facebook and Twitter.