These are the steps to follow if you detect that Grindr is not working: how to solve the problem can be very simple (as long as the app has not crashed)
The planning of a whole weekend can be ruined if we discover that Grindr suddenly does not work: how to solve the problem then becomes an urgency to be able to use the application again without problems and continue meeting people in our area. Try these steps to try to get the app running smoothly and without interruptions again.
The first thing we have to check, as always in these cases, is that the stability of the connection has not been the cause of the failure in the operation of Grindr. If the Wi-Fi connection or data remains without problems, we can start to proceed with other methods. Rebooting the phone doesn't hurt either.
Another possibility is that Grindr has been blocked , in that case we can solve it through the 'Settings' menu of our phone, entering 'Applications and notifications' and accessing 'Grindr'. There, we can press the 'Force stop' button so that the app stops and when re-entering it can restart and, perhaps, work normally again.
One factor that quite often affects the proper functioning of applications is the amount of cache memory accumulated . Try accessing 'Settings' again and within the application, in this case click on 'Storage'. There you can press the 'Clear cache' button so that this accumulated data is eliminated and you gain agility when re-entering. You can also delete all Grindr data , but in this case you would have to log back in when you log back in.
Next step to take in case all of the above does not work: check that we have the latest Grindr update installed . Using an outdated version is not always the best solution, no matter how much we think that this saves data, so make sure you are up to date on Google Play or the App Store. Completely uninstalling it and reinstalling it also usually gives a good result.
The fault that an application like Grindr does not work is not always the fault of the user, since sometimes the service may have gone down . To check it, we can use the DownDetector.com website or do a search on Twitter to see if other users are reporting these errors.
GRINDR WON'T LOAD PROFILES
Sometimes it can happen that we try to access a profile of a contact that we find interesting, but Grindr does not load profiles correctly . If we see the message that the load has been impossible, it does not always have to be due to an application error. Many users have reported on portals like Reddit that the upload failure usually occurs when it comes to a deleted profile or a banned Grindr account .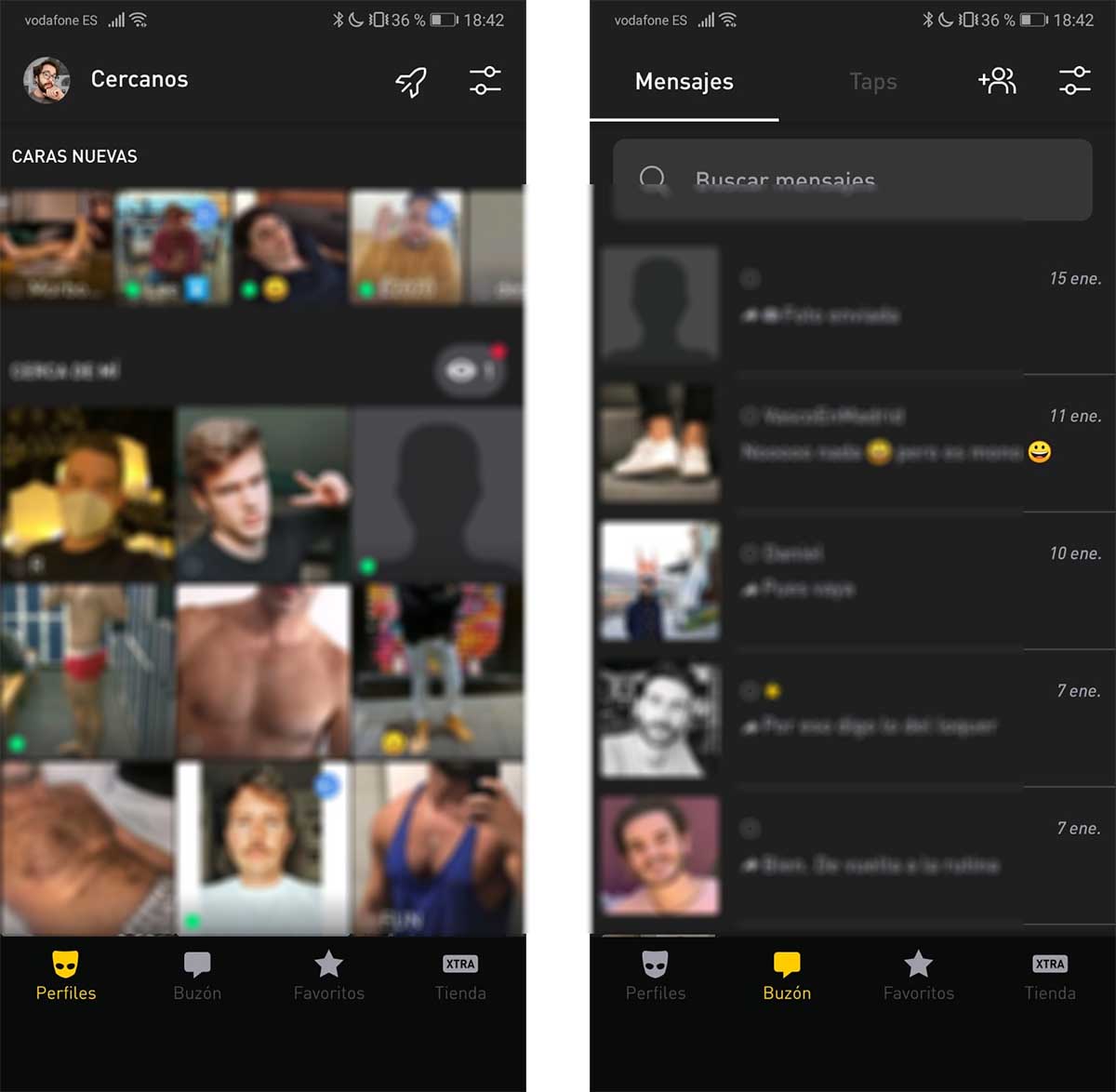 GRINDR WON'T OPEN LOCATION
The location can also cause a headache, and when we detect that Grindr does not open location we have to check that its settings are correctly configured, although it should also be noted that it depends on WiFi and Bluetooth connections to get a more precise location. The first thing we will have to check is that we have the location activated on our mobile and the permission granted to the application. Afterwards, it is convenient that in the advanced settings of 'Location' we set 'High precision' so that the application opens it smoothly and efficiently.
WHY ARE MY MESSAGES NOT SENDING ON GRINDR?
Aside from connection errors, malfunctions, or a possible service outage, there is another answer to the question why my messages on Grindr are not being sent . If the person to whom we are writing has deleted their account or has been banned from the platform, we will not be able to send them more messages, in the same way that if they have blocked us , we will not be able to send them our messages from that account either.