In the future, Google's Advanced Protection will automatically activate app control on Android devices.Reading time:1 min.Save in pocketRead outPrintviewRead comments14posts
Google extends its advanced protection. In the future, the Google Play Protect function will be automatically activated on Android devices – at least for users of the protective measure program, which constantly checks apps for malware via machine learning systems. The update is already running. Activation cannot be undone.
According to a Google blog post, this is not just about apps that are basically checked via the Play Store, but about installing apps from other stores. Most of them can no longer be downloaded to Android devices. There are still possibilities via the Android debug bridge . Apps that are already installed are not automatically deleted by Google; they can still be updated.
The extension of the Advanced Protection program does not apply to G-Suite users. However, you have other options for similar protection. Google refers here to instructions for the general settings.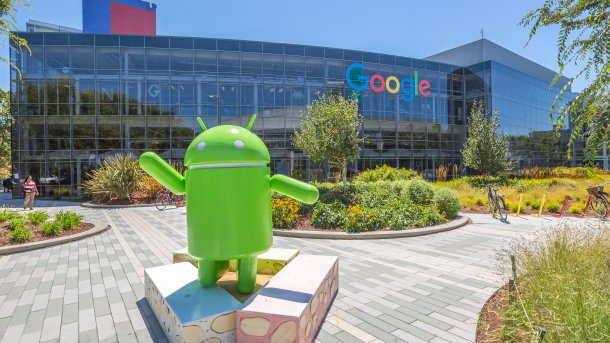 More security for apps and browsers
The Advanced Protection Program was launched by Google in 2017 . According to the company, the additional security target group is primarily users who are at increased risk of targeted attacks; Journalists, politicians, business leaders and campaign teams. Participation is initially free of charge. Features include limited access by third-party apps to data from Google accounts.
Also, Chrome downloads are controlled by the program . To do this, synchronization must be activated in the browser. Google may then prevent malicious programs from being downloaded or display a warning. In general, Chrome should provide more security: In the upcoming versions of the browser, more and more non-encrypted downloads will gradually be blocked. At first warning notices appear, in autumn downloads can only be started via HTTPS . Google has already announced the steps to give developers enough time to transition.