In the link below you can download the free installable APK of the Google Play Store application for Android. It is the latest version of Google Play Store available so far.
The APK offered here is 100% safe because it comes directly from Google. It is intact and has not been modified in any way. In case of doubts or suspicions about your security, use the powerful online virus scanner VirusTotal.com  (owned by Google).
Google Play Store APK 17
It is the latest version available right now.
Download page for Google Play Store 17.1.16: MediaFire Server
News:
Minimum Android version required:
Android 4.1
Screenshots (illustrative only):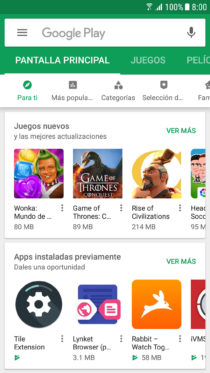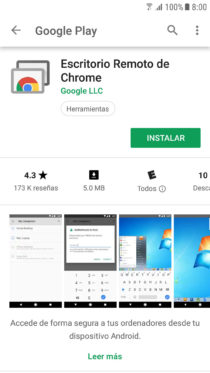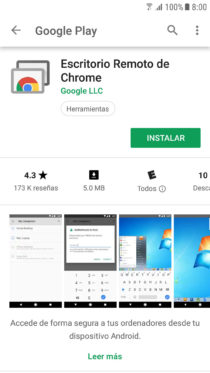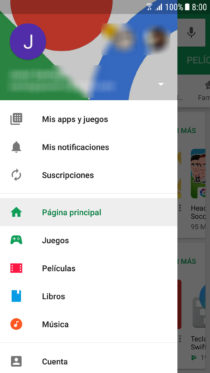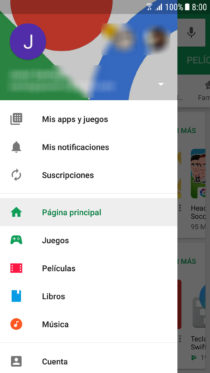 Installation
Download the APK and then click on it to install it. If you get the notification of Blocked Installation only activate the option "Installation from unknown sources" on your device. This option should be offered automatically during installation, or you can do it on your own in Settings> Security (or in the developer menu).
Remember that the Play Store application you have installed on your phone (if this is your case) is the same as the application offered here in the form of an APK, only the latter is the newest version. By installing it you will replace your old Play Store with a new one.
The other way to get the latest version from the Google Play Store is to wait for it to arrive on your phone as an update. This usually takes several days or weeks from when Google starts this process. You can calmly wait for it.
Important features
Wish list (Save apps and games for later).
Content purchases: Protection against unauthorized purchases, subscription management and budget alerts reached.
Parental control.
Clear search history in store.
Turn off updates and their notifications.
Analysis anti-malware anti-virus of applications installed on the device thanks to Play Protect.
Support to redeem apps through gift cards or codes.
How to install the Play Store on your Android device
2 ways to update the Play Store
How to download games WITHOUT Play Store, WITHOUT internet
Receive updates: SUBSCRIBE by email and join 10,000+ readers. Follow this blog on Facebook and Twitter.