With WhatsApp, the Facebook Messenger app is one of the most frequently used instant messengers in the world. The app is not perfect and therefore likes to try some problems on the smartphone or just doesn't want to work properly – for no apparent reason. We list the most common problems and their solutions.
Facebook Messenger has stopped working
Facebook regularly has problems on a large scale. But you can easily check if the problem only affects you or a general problem, by posting a look at AlleStörungen.de throw. For example, if your region is highlighted in red or orange on the malfunction map, the error is most likely caused by Facebook itself.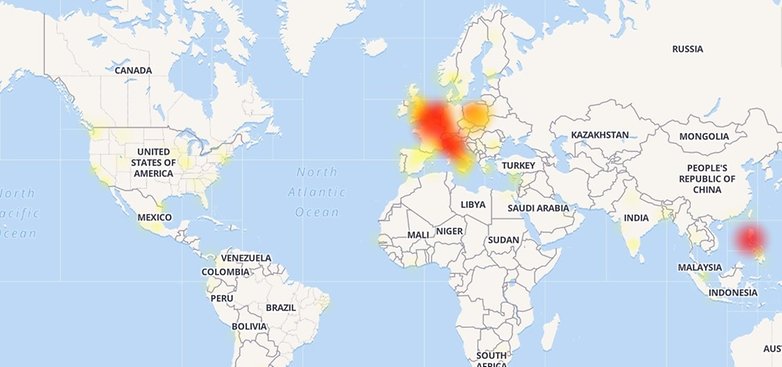 My smartphone is suddenly so slow
It was also found that Facebook Messenger consumes a lot of memory and sucks on the battery: The app is compulsively looking for updates and notifications. Even if your smartphone is in standby mode or has no network, the messenger app likes to idle away in the background. The application also consumes a lot of space.
If Facebook Messenger causes such problems on your smartphone, uninstall the application and simply add a link to the mobile website on the homescreen. You can also allow the website to send you push notifications if you don't want to miss them. Alternatively, you can also install apps such as Metal or Tinfoil for Facebook. They are more than a skin for the mobile website. Each of these options saves internal storage space, reduces RAM consumption and extends battery life.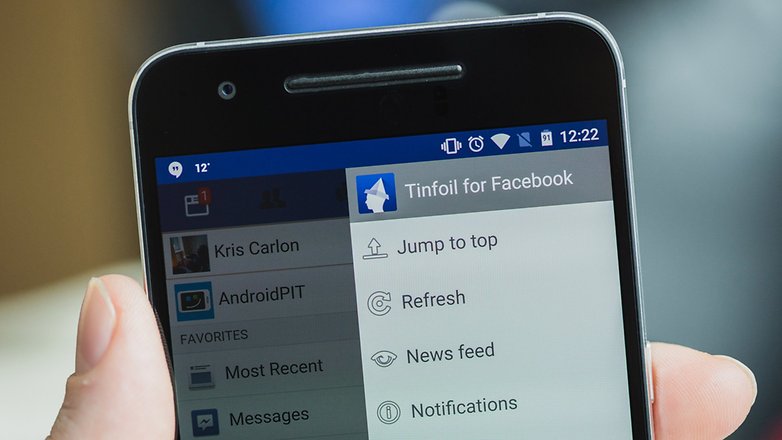 Tinfoil for FacebookMetal for Facebook
Messages cannot be received or sent
If you try to send a message to a contact who doesn't receive it, you shouldn't raise the alarm immediately. The solution is often very simple.
First, make sure you have the latest version of Facebook Messenger installed, which is available for download from the Google Play Store. If there is a new version, it will appear under My Apps and Games> Updates , which you can achieve via the left side menu.
If this is the case and the problem continues, try Facebook Messenger on the desktop PC or another device. If it is also not possible to send or receive messages here, the problem could well be with Facebook itself and which brings us back to the first point of this article .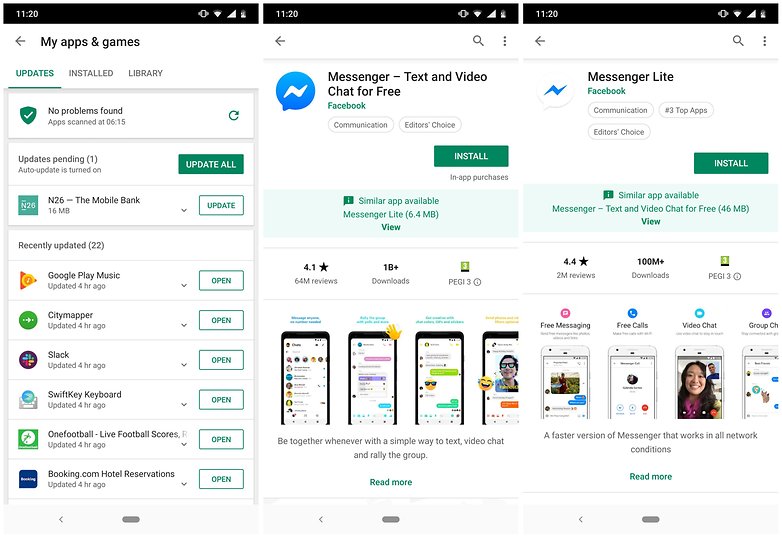 All (or some) of my messages have disappeared
If you have accidentally deleted a chat history, there is no rescue, because it is finally gone. But maybe you're lucky and just archived it? You can check that on the mobile or desktop website.
Go to Messages> View All in Messenger on the desktop and open the settings menu via the gear in the upper left corner. Click on Archived Threads and see if the chat history you are looking for is there. If you are traveling on the mobile website, you must first switch to the desktop mode of the website, because otherwise you usually cannot access the messenger messages. Once that's done, all you have to do is tap Show Archived Messages .
The messenger app doesn't work or crashes for no reason
If Facebook Messenger shows you a blank screen or spits out an error message like "app has ended", there are a few things to try.
First, check that your Android operating system is up to date. To do this, go to Settings on About phone> System update> Check for updates . However, make sure that you are connected to the WiFi and have more than 50% battery charge before downloading and installing the update. If that doesn't work, we have put together some more tips for you: