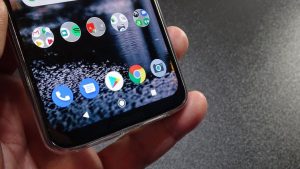 Google Chrome is the web browser par excellence. Almost everyone uses it, even people who do not see well because of health problems. If you are one of these users, you should know that it is possible to improve the display just by increasing the size of the text in Chrome.
It can be done easily, and this browser allows you to adjust and change the size of the letters in Chrome with a keyboard shortcut and with its settings menu. At any time you can restore it to the normal size, the one that came pre-installed. Below we explain how to do it.
Select Settings (three dots, top right)
In size, click on the – or + icons to increase or decrease the size
The keyboard shortcut is Control and + or Control and – on Windows and Linux. In macOS, you have to replace Control by Command
Other answers that may interest you
How to cast a Chrome page with the Chromecast
How to remove auto-fill forms
How to manage saved passwords in Google Chrome
How to show Chrome's bookmarks bar
Find out more about Computer Hoy Newsroom, author of this article. Learn how we work at Computerhoy.