Chrome now allows you to quickly create events in Google Calendar from the web with two small keywords: cal.new and meeting.new. These seemingly harmless orders are actually domain names that save precious seconds and will be useful for those who schedule many events every day.
Google is multiplying initiatives to make life easier for the users of its Android applications who spend a good part of their time on PC, and especially on the web. You can now instantly create Google Calendar events from the web with Chrome or any other browser using the cal.new and meeting.new shortcuts .
Chrome: quickly create events from the browser with simple shortcuts
To make it faster, Google has registered the domain names cal.new and meeting.new which you can enter directly into the address bar of your browser. You are then directed to the web version of Google Calendar , with a ready form to schedule your event. Google Calendar isn't the first Google app to introduce this kind of shortcut. The firm recently allows G Suite subscribers to quickly create Google Docs, Sheets and Slides documents with shortcuts like docs.new , sheets.new or slides.new .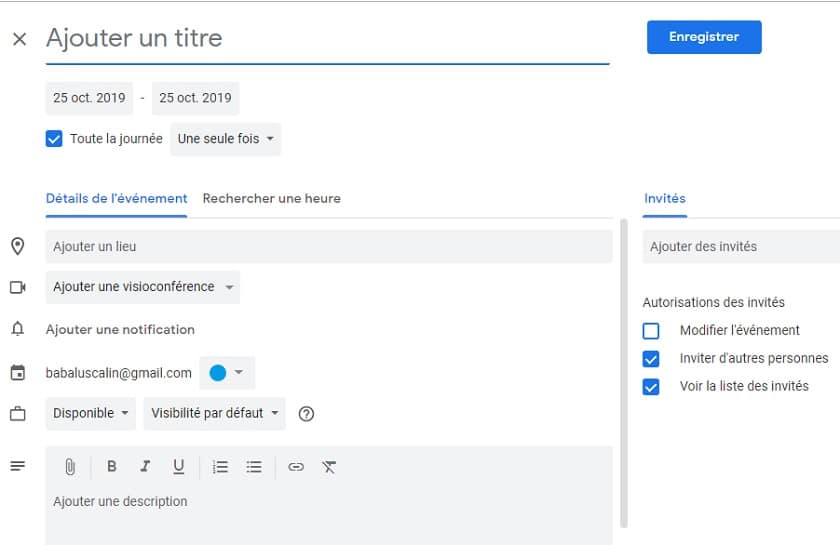 We can easily guess that the idea of ​​Google is to offer a similar experience for all its applications. We very much hope that such a possibility will soon be offered for Gmail. It would be handy for sending emails quickly. We also think of Google Messages to send SMS or instant messages from the web knowing that the application is now compatible with the RCS protocol.
Shortcuts have the advantage of being intuitive and easy to remember since they all use the .new domain name , a magic keyword that will allow regulars of the ecosystem of Google applications to be much more productive on a daily basis. .