You dropped your smartphone and now the touchscreen doesn't work anymore? If you don't want to fix it anyway, or if you want to backup your data beforehand, we have a tip for you. You need a small, inexpensive cable and a computer mouse.
Did you know that you can operate your Android phone like a PC with a keyboard and mouse? The technology is called USB On-The-Go (OTG) and is supported by numerous Android smartphones. Check the support documents on the website of the manufacturer of your smartphone or ask someone in the AndroidPIT forum with the same device whether he installs this app and looks for you:OTG?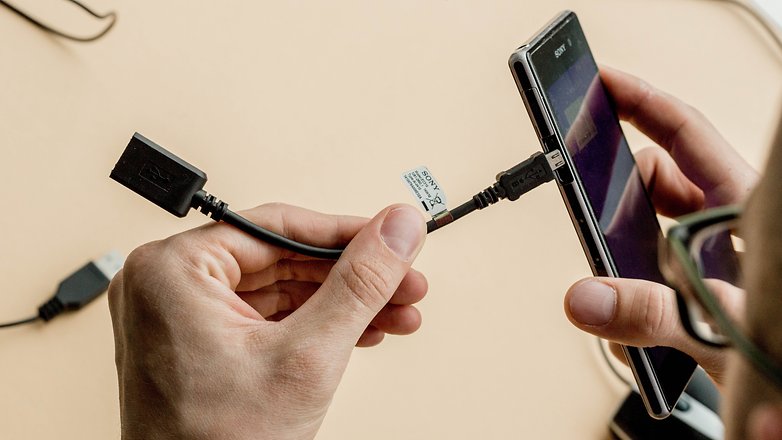 If the OTG feature is activated on your smartphone, it is worth buying an OTG cable. There are adapters from Micro-B male to USB Type A female, as well as corresponding Type C models . At Amazon they are sold from four euros plus shipping. So the purchase is considerably cheaper than the repair of your broken display.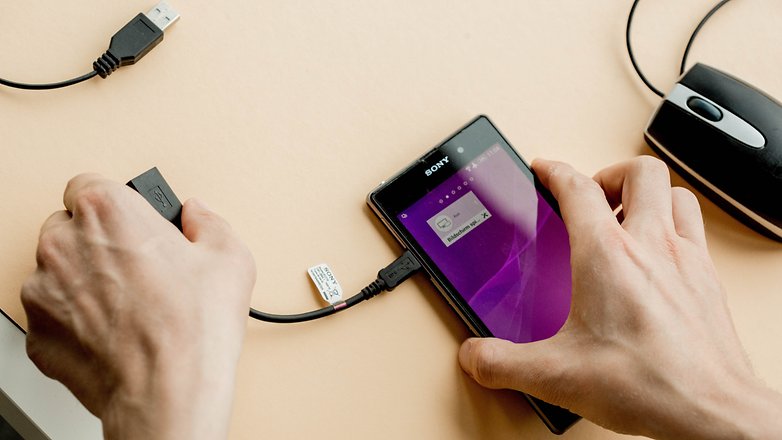 We did our test with an old Sony Xperia Z1. His display was cracked and his touch panel was broken in some areas. However, the LCD display itself was error-free. A case that occurs in many people after falling damage.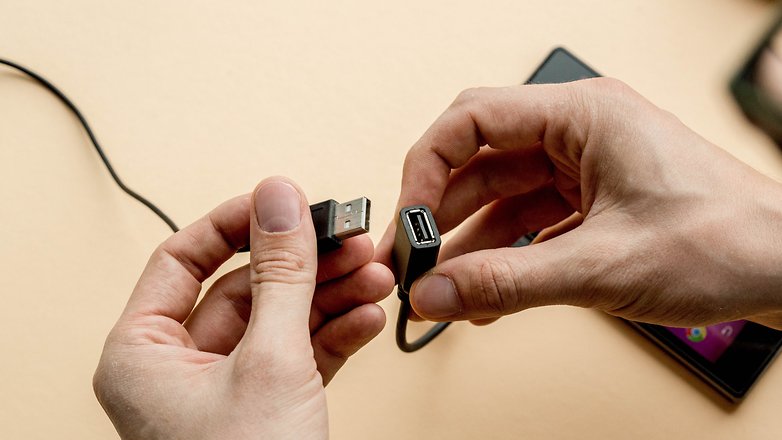 So we charged it up and connected the OTG cable afterwards. We shot a mouse at the end with the large USB port. It was any optical mouse with a scroll wheel and two buttons.
Now you are probably wondering whether you can copy files to a USB stick. Of course you can. Because you can also connect a USB hub to the OTG adapter and use several USB devices at the same time. Alternatively, you can pair Bluetooth peripherals; provided that you can use the coupling dialog.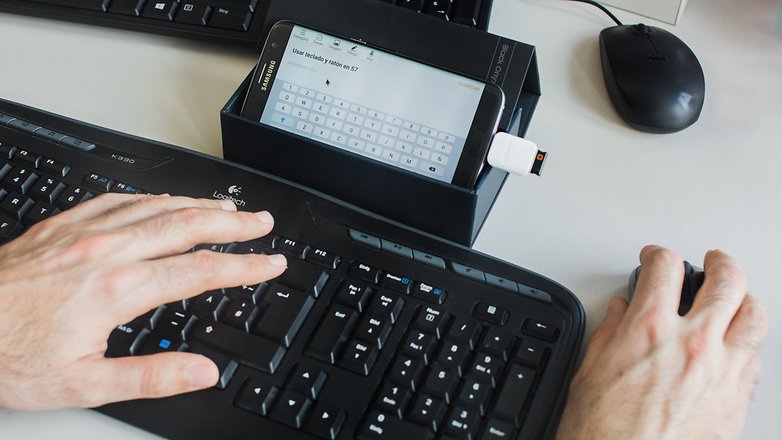 As soon as the mouse's optical sensor is activated, the tiny cursor appears on the smartphone display. The on-screen keyboard can also be operated temporarily with the cursor. A little later you should then take action and save your data. And it is worth taking a look at our other articles: