Amazon Alexa is a voice assistant that makes your home smarter and your life easier – but only if you know the right commands. We have collected and categorized the best Amazon Alexa skills for your Echo.
Amazon's digital assistant is a powerful tool if you know how to use it correctly. Alexa has so-called skills, with the help of which she can learn various skills. The skills expand the usefulness of Alexa immensely and so the assistant can read information from Wikipedia, play music on Spotify or move your Roomba to clean, just to name a few examples.
All Alexa skills must first be activated. You can do this either in the smartphone app or via the web interface .Amazon Alexa
But let's start with the basic functions. Use the activation word "Alexa" to ask your assistant to listen. If you just say "Alexa, open ___", you start a skill. Once you have given a request, Amazon sends the information to Alexa Voice Service in the cloud to process the command and forward it to the corresponding skill provider. From here Alexa gets the right answer and does the job.
Below we list the most interesting skills for Amazon Alexa in categories:
News
You can't start the day better than with a small update from Alexa. Alexa gives you a daily summary of the latest news and even a brief info about the local weather. A map also appears in the Alexa app and sometimes there is a video too. To request the Alexa briefing, you simply have to tell Alexa what is new about your smart assistant today . You can navigate through the various news with short announcements like the next , the previous or stop . To add more sources for your personal messages, open the settings in the Alexa app and then Accounts> Daily Summary. Here you will find all currently selected sources and the option to select more. So everyone can choose their own news compilation.
Weather
As soon as you have added your address in the Alexa settings, you can request information about the local weather. Just ask the assistant What is the weather like today? or asks for a specific day, date or a completely different place. You can also ask Will it rain today ? So you can be sure you better pack an umbrella. As soon as you find out about the weather, the Alexa app shows a suitable 7-day preview as a map.
traffic
In order for Alexa to be able to give you suitable information about traffic, you must first store your location and destination under Settings> Accounts> Traffic . Then you can always get an update from Alexa about the current traffic volume by using one of several commands, such as Alexa, how is the traffic? or Alexa, how is my way to work? .
The German railway incidentally has its own skill I want you to try again – at least if you ride often train. You can call up connections or set up your commuter route and always stay up to date.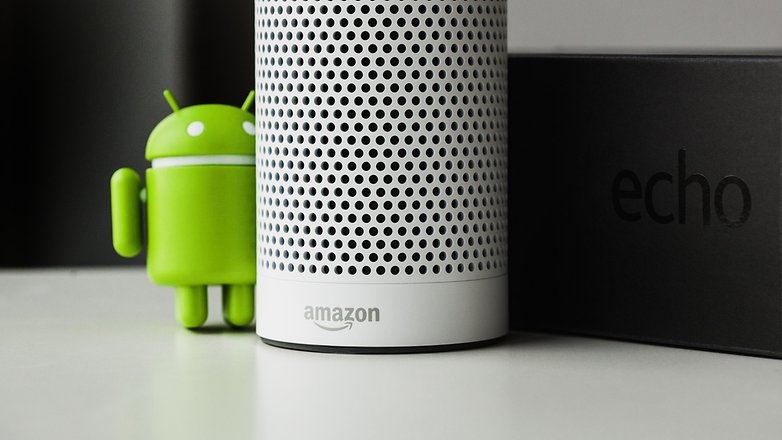 Smart home
Alexa's smart home skills are really impressive. There are skills for Tile Bluetooth trackers , Bose SoundTouch speakers , Philips Hue lights , Logitech Harmony remote controls , TP-Link sockets , iRobot Roomba vacuum cleaners , Nest thermostats and many more. Once everything is set up, you no longer need to press a button or key to switch on the light, for example. Just say Alexa, switch on the light in the living room and your living room will shine in the light.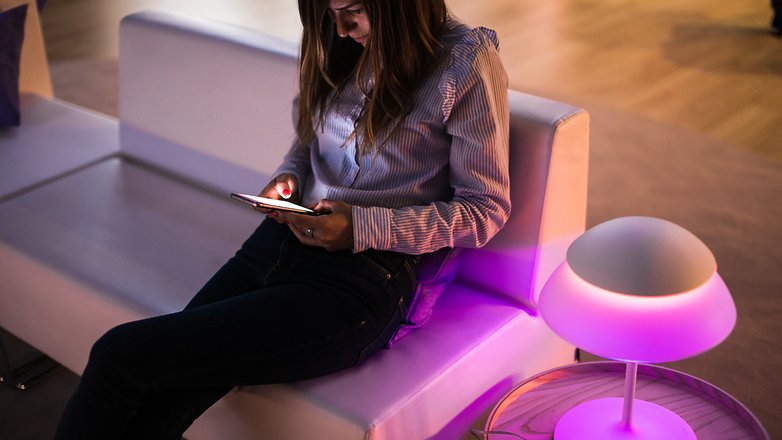 Practical helpers
Of course there are a lot of practical helpers that you can activate for your Alexa. Do you use the shopping list from bring !? Then quickly activate the skill and add Alexa to Bring and add … to your shopping list . Of course there is also package tracking for Alexa. DHL has a skill on offer, but you have to specify the shipment each time, which is a bit of a hassle. DPD, on the other hand, has integrated an online account and so it is enough to ask Alexa, ask DPD where my package is .
The Donald Trumps among us will love this skill: Tweet It! Did you just see the next fake news unmasking about your presidency at Fox News? Alexa, say Tweet It tweet FAKE NEWS !!! Thats how it is suppost to be!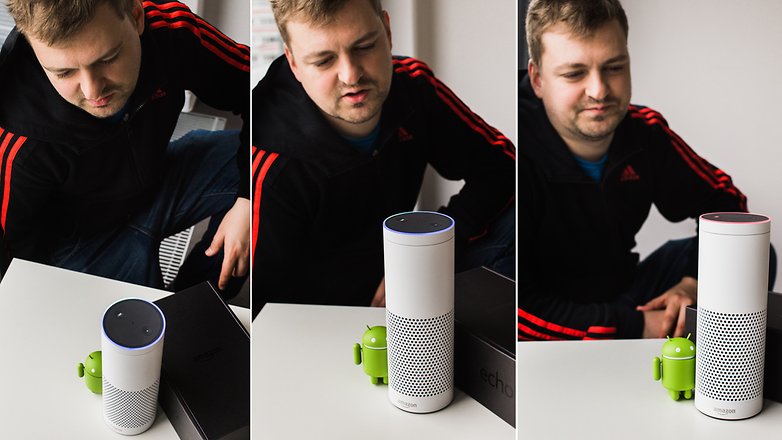 Music and entertainment
As expected, Alexa has a lot to offer when it comes to music. You can use various music streaming services such as Spotify or Amazon Music Unlimited . To add an account, open the Alexa app and switch to music and books. Here you can also choose your preferred streaming service, which will then be used by default. Once everything is set up, all you have to do is open Alexa, open Spotify or just Alexa, play pop music and the music will start playing. The good old radio is of course no problem for Alexa: TuneIn and iHeartRadiooffer appropriate skills. AnyPod, Audible and of course Kindle are offered for podcast and audiobook fans, the content of which is then read aloud. If you just want to relax, you can install a corresponding skill for this. In the store there are various offers with background noise or meditation skills.
Interactive stories
Audiobooks are nice, but you can do better. Meanwhile, some interactive stories abound in the Alexa skills, in which you can have a say in the course of the story. "The three ???" fans here? You can witness and solve the House of Fear case . Sony Interactive has released " The Rachel Case: Fate of an AI ", which is a tie-in to the PS4 game Detroit: Become Human.
Games
You can play some different games with Alexa by simply saying Alexa, play ___ . One of the coolest skills, Jeopardy , understands both the start command A lexa, play Jeopardy , and the game-specific command What is… . Another fun game is Twenty Questions . Here Alexa responds to yes , no , unknown , irrelevant , sometimes , likely or doubtful .
Perhaps the most interesting game is not available on our German Alexa devices: there is the role-playing game Skyrim for Amazon Alexa !
Fortunately, you don't have to do without a great role-playing game with Alexa. On the contrary. The game " The Magic Forest Kendell " is an exciting adventure in a fantasy forest. As a magician or elf, you will embark on a journey that will surely enchant you.
Of course, when we talk about games, we shouldn't miss the Echo Buttons. They cost € 19.99 in a double pack and offer a completely new application of Alexa in the world of games. Many games like Don't Cut That Wire and Hanagram are already compatible with the new buttons. Or how about Trivial Pursuit Tap ? For more compatible games, you can simply ask your Echo Alexa which games I can play with the Echo buttons .
Recipes and delivery services
Alexa can also help you with cooking and offers step-by-step cooking instructions. You can name different ingredients and Alexa spits out a suitable recipe. Just ask Alexa, ask the chef what is for dinner today or Alexa, ask Allrecipes for a recipe with chicken, bacon and broccoli . If cooking is not one of your greatest strengths, Alexa can also simply order the right food, Foodora and Lieferando , for example, now offer corresponding skills.
Combine Alexa with Google
By default, Alexa uses the Bing search engine from Microsoft. She finds many things, but by no means everything. If you want, you can also use a detour to have Alexa search with Google. The Skill Google Assistant is the successor to Ask Google and brings more functions. The installation is a bit more complicated, you have to register as a developer beforehand. This is not a problem with the instructions.
Search Wikipedia
Without Wikipedia, the network would only be worth half, and with the appropriate Alex skill you can now query the German wiki results for a search term. So that Alexa doesn't have to read complete Wikipedia pages for you for hours, the Wikipedia skill for Alexa is limited to the summary at the beginning of an entry.
The corresponding command is Alexa, Start Wiki Germany . Then you can search for entries using one of the following four options:

1. Search for a search term.
2. Search by search term.
3. What do you know about search terms?
4. Ask Wiki about search term.

The search term can consist of up to five individual words.






Football results always in view
Alexa already knows if you ask her about the soccer results. But with the Skill TorAlarm you get direct notifications from all teams that you want when a goal is scored in the games. When you start the skill for the first time, you can decide whether you want messages for all teams in the tournament or just for individual teams. Important: To receive messages, TorAlarm must grant permission to send notifications in the Alexa Skill Store. As soon as everything is set, a message is sent to the Alexa device directly after the gate. The light ring flashes and a signal sounds. Now you can listen to the message by asking: " Alexa, what are my notifications? ".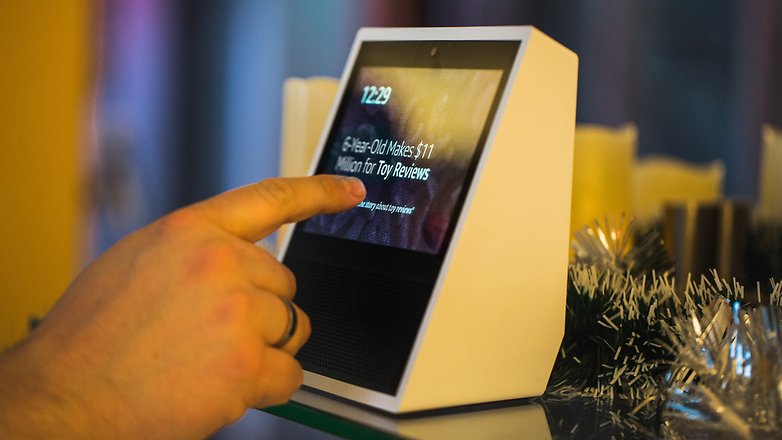 Premium skills
Amazon now also offers premium skills in Germany. In principle, the skills remain free for Alexa. With the premium skills, Amazon gives developers the opportunity to offer so-called in-skill purchases and subscriptions. This enables extended functions to be activated.
The Jicki voice shower is one of the first available premium skills . Rhythmically spoken vocabulary should put you in a particularly receptive state and help you learn English at lightning speed. To use all functions, you have to take out a monthly subscription for 9.99 euros. Anyone who is already an Amazon Prime customer will receive a 20 percent discount.
With the puzzle of the day you can test your knowledge. Every day there is a new question from different subject areas. You can also measure yourself against other players. A subscription is required, which costs 1.89 euros per month.
Ambient Visions offers various videos, such as log fires or ocean waves, which should have a relaxing effect. They are displayed on Alexa devices with a screen. If you choose the premium content here, you get longer seasons and better video quality. There are credit packages or a subscription for 5.99 euros per month or 4.79 euros for Prime customers.
You can find an overview of all new premium skills in the Alexa Skill Store .
Are you already using an echo? Which skill do you use most often? Let us know in the comments!