If you need to completely reset Windows 10 without erasing your personal data, here's how to do it. The operating system has everything you need to get the job done without the hassle, in minutes, and without the need for tons of additional software.
Is your Windows 10 PC starting to show signs of weakness ? The applications are piling up, junk files clutter the hard drive and a good cleaning of Windows would be needed ? You no longer know where to start to gain speed and efficiency with the operating system ? The simplest solution is to reset Windows 10 . But how can you avoid losing your data in the process? The good news is that on Windows 10 you don't have to reinstall everything. The operating system precisely offers a function intended to reset the system to zero in a few minutes. The applications are deleted and their settings are deleted, but your personal files are kept . And no USB stick or boot DVD is required. Everything is done from the OS, without bootable support.
Before you start, and as a precaution, nothing prevents you from putting your most precious files away in case things go wrong . We have never encountered the slightest concern with the procedure described below in the 5 years of Windows 10's existence and with more than thirty reinstallations on our various computers. But if you have really sensitive files, it's best to be careful. To back up your data, nothing could be simpler. They are theoretically in the Documents , Images , Music , Video folders… You just have to copy and paste them on a support other than C :. Saving to online storage like those offered by OneDrive or Google Drive is a perfect solution. Otherwise, if you do not have enough space on your Cloud (limited free to 5 GB on OneDrive or 15 GB on Google Drive), you can obviously save your documents on an external medium such as a hard disk or a USB key .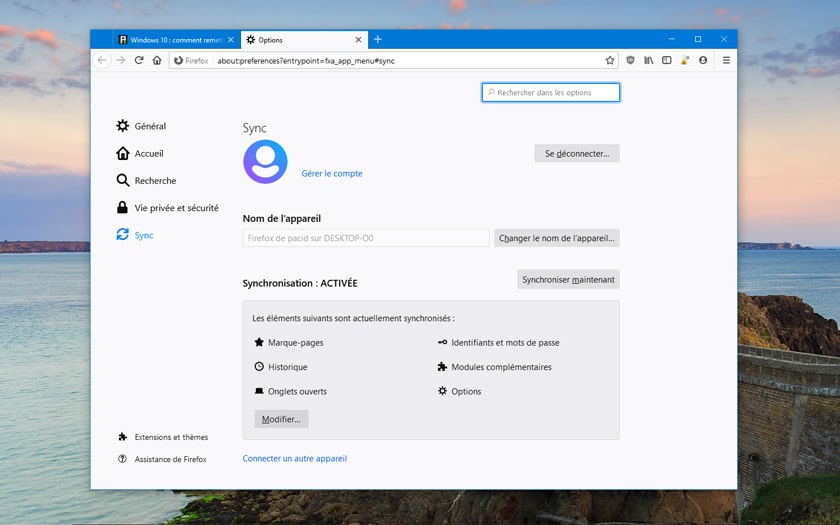 Also remember to save the history and passwords stored in your browser . Firefox, Chrome, Edge, Opera… All now offer to save your data and your preferences. Again, there is nothing too complicated: just log into your browser account (or create one if you have never done so), so that everything is instantly saved to the Cloud, and that your data can be recovered later.
Here it is, done: all your personal data is correctly saved? So here's how to reset Windows 10 without losing your personal files.
Read also: Windows 7 is over – how to upgrade to Windows 10 for free
How to reinstall Windows 10 without erasing personal data