The smartphones and tablets currently found on the market are content with at least 16 or 32 GB of memory and 64 or 128 GB at best. You can also increase the storage of your Android thanks to an extension via microSD card. If despite this, the memory of your device begins to saturate, or you just want to save a little space on it, here is the tutorial you need.
We will see together how to use the native functions of Android to do this and then move on to applications designed to improve memory usage and save a little more free space on your smartphone or tablet.
Gain free space with Android
It would be a shame not to take advantage of the features offered by your system when it already offers some nice tools to save on storage space. The most important thing already is how the data is stored on your Android device.
Overall, your applications are likely to take up the most space (if you use more than one), otherwise, you may quickly fill the internal memory of your device with photos, music or videos. Indeed, multimedia content is one of the causes of memory saturation , and a reason which explains why consumers are looking for sufficient memory space on their smartphone or tablet.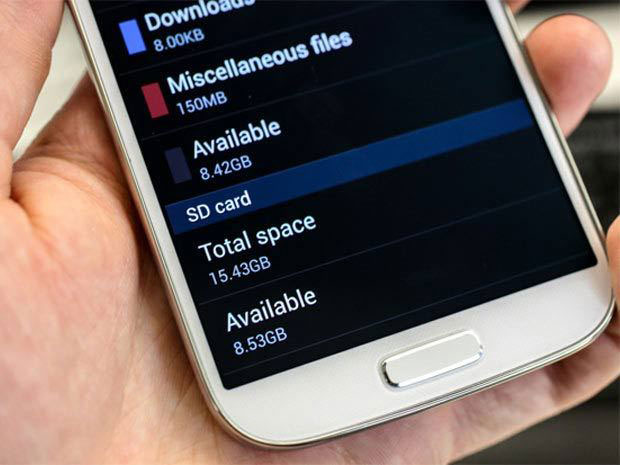 The first and good idea is probably to clean up your device . Perhaps you have content that would be better to find space on another storage medium (computer, CD, USB key, …) because we do not know what could happen with his personal data. For this, I would like to invite you to follow our tutorial for backing up your personal data .
After that, you should already be able to see more clearly and even have saved a lot of space to start with. If that's not enough, you can look at the side of your applications. You may not use much compared to what you have downloaded . Why not uninstall certain applications and clean up residual files?
Last resort before looking further: most of your applications use a cache system . The latter although practical could quickly become imposing, even useless depending on what is stored there. And admit that you only use certain applications rarely, keeping the cache would be useless. To delete it, go to "Settings" , then "Applications" .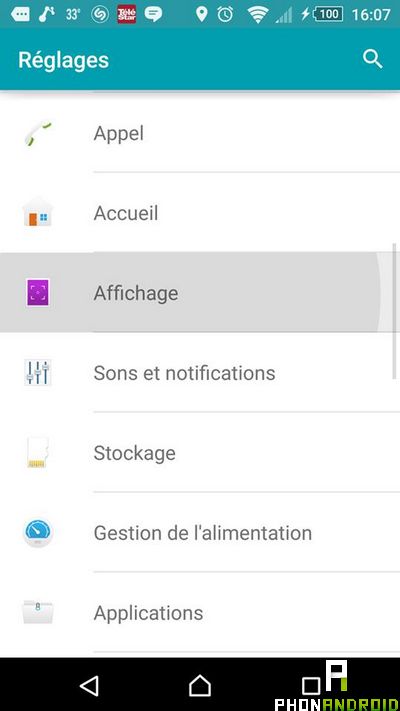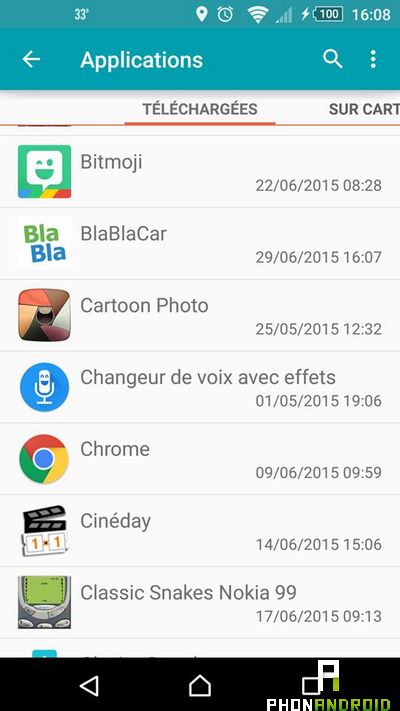 Choose the application for which you want to delete the cache. In my case, it will be the "Chrome" application . Once on its page, going down a bit, you will find the "CACHE" section with a line giving the size of the current cache: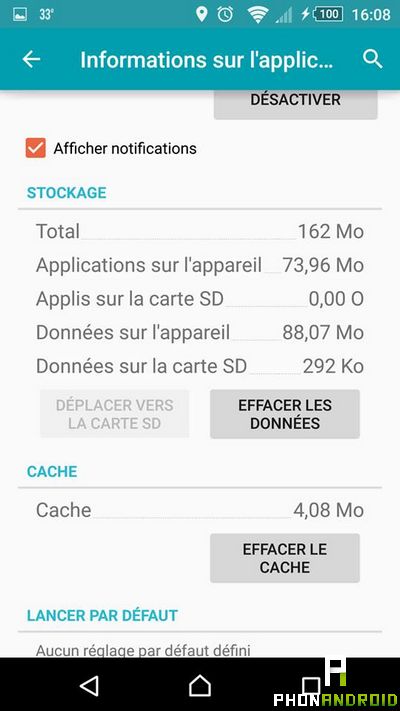 Then you just have to click on the button "Clear the cache" , and you will notice that the operation was carried out successfully, even if in certain cases, there remain a few kilobytes, but do not pay attention to it.
If you want to go further than that and you still run out of internal memory, the Android system will not be enough. At least he will need help with some interesting apps or tips to gain free space. So let's take a closer look at this in the next part of this tutorial.
Tips for saving space on internal memory
The Android system is rich with the Google Play Store in particular which offers a whole bunch of applications to take care of the internal memory of your phone. However, we will only see a few of them because it would be impossible to go around everything, so here is what I offer.
Store your data online
Another solution to save a little space on your device is to store your data (documents) and personal content in the cloud . This alternative is not to everyone's taste, but if you don't mind leaving your data on the internet, you can choose an application such as Dropbox to do it:
Just create an account and you will already have a few gigabytes of free storage to host some of your data.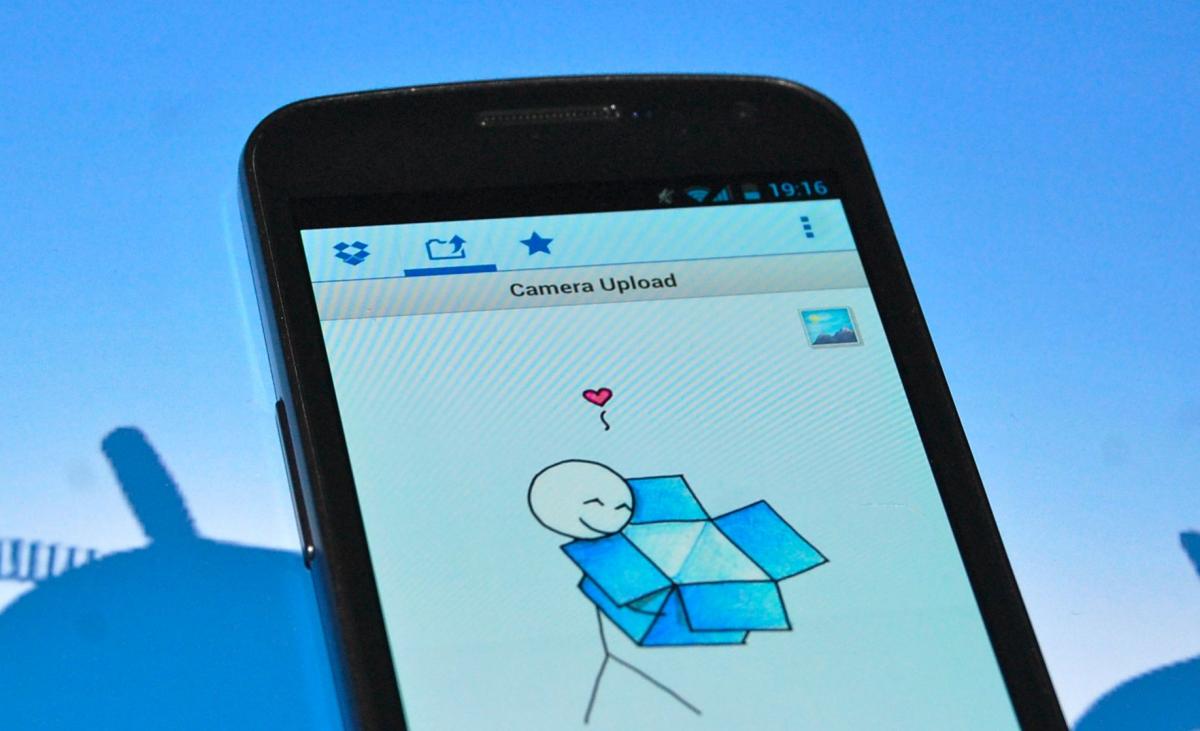 Otherwise, you can of course turn to Google applications, namely Google Docs if you have documents to write or use the famous Google Drive to host all your files, be able to view them from any device and even share them:
This should be okay to keep your data and free up space on your phone or tablet which will appreciate this new comfort very well.
Remove unnecessary apps
Of all the applications installed on your smartphone , how many do you actually use? Three-quarters, half, or just a few. By sorting the app drawer a little , you can easily find applications that you hardly ever use. Why keep them on your smartphone since a simple deletion would be enough to free up a little storage space?
To delete an application, simply:
Go to Settings> Applications
Click on the application you wish to uninstall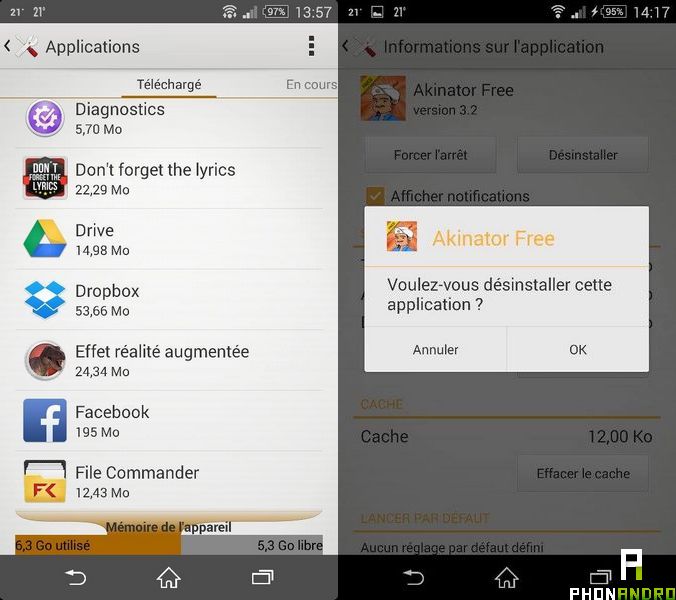 In addition, despite the optimizations proposed above and even by regularly clearing the application cache, some like Facebook still occupy a lot of space. At this level, there is not really a real solution to the problem, apart from deleting Facebook and using the mobile site , instead, which will also allow you to gain autonomy .
Regularly transfer your photos to your PC
If you have a recent, high-end smartphone with a 13 or 16 Megapixel photo sensor and you take photos regularly, then it is not surprising that your storage space melts like snow in the sun. High resolution photos take up space and videos take up more space.
In this specific case, we recommend above all the good standby method which consists of regularly emptying the photos and videos taken with your phone on the hard drive of your PC via a USB cable. Especially since now that Google Photos stores all the images in the cloud , you can still access them via your smartphone, even if they are no longer present locally.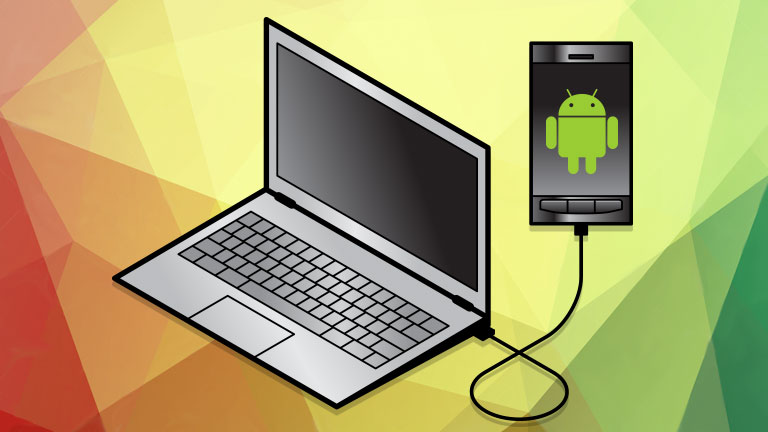 Prefer streaming to local storage
Most of you use music streaming services like Deezer, Spotify, Apple Music or Google Play Music. From there and, provided you have a substantial data plan or frequently use your smartphone over Wi-Fi, it becomes unnecessary to store your MP3s in the memory of your smartphone since you already have access to your entire music library.
In addition, apart from its streaming service, Google Play Music allows you, even in its free version, to store up to 50,000 songs in the cloud. Suffice to say that you will not run out of space. You can therefore use this trick to store your MP3 files elsewhere than on your phone while keeping access to them even if you do not have unlimited access to the service or if you use a competing platform for streaming.
Install a ROM manufacturer or even custom
Another solution to save a little more space on your phone or tablet, is to opt for another ROM. Perhaps your current system has an SFR or Bouygues Telecom overlay, and the latter is supplemented by operator (often unnecessary) applications.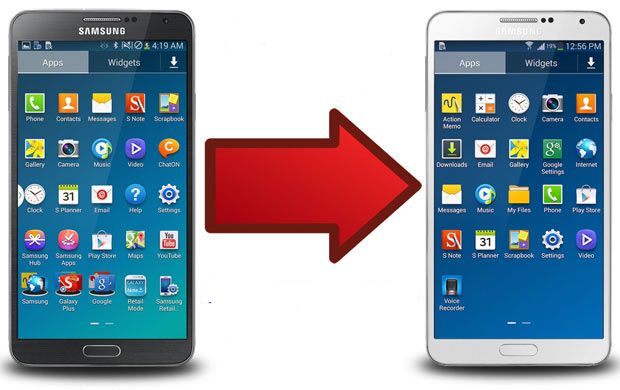 Switching to a manufacturer application would already save space . For example, if you have a Samsung device, you could install an official Samsung ROM. Certainly, you would have the company's TouchWiz overlay, but you would already gain quite a bit of memory space.
But if this solution is not enough for you and you are not afraid to do some manipulations on your device, you can also turn to a custom ROM, that is to say made by third-party developers but all equally powerful and which have the merit of taking up very little space in memory for the most part.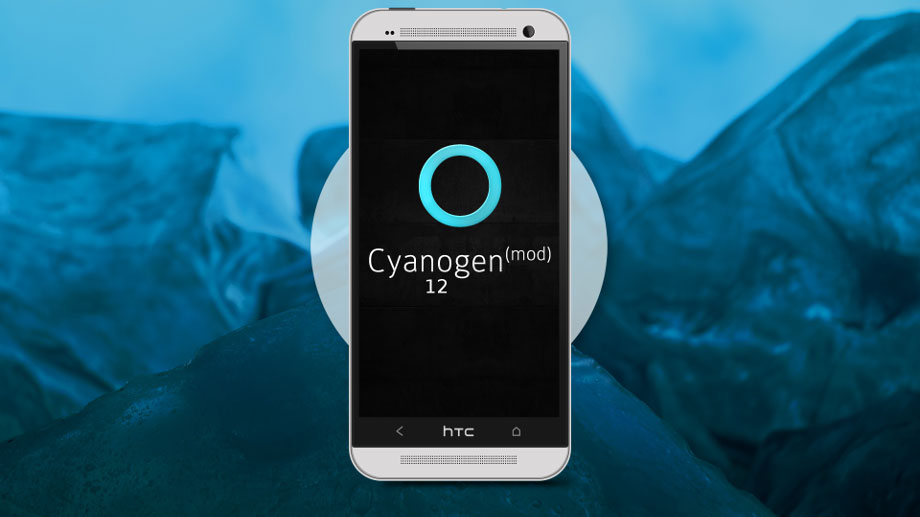 So I can naturally offer you the most famous ROM: CyanogenMod . With this one, you should quickly notice the difference, and maybe you will finally have enough space (as far as possible let's agree).
Buying an external memory card
The latter case only concerns people who have not extended their device memory to the maximum thanks to a micro SD card. Just check the maximum space that your smartphone or tablet supports (32 or 64 GB) and get a micro SD card with the maximum capacity supported. The latest high-end often support up to 256 GB via micro SD.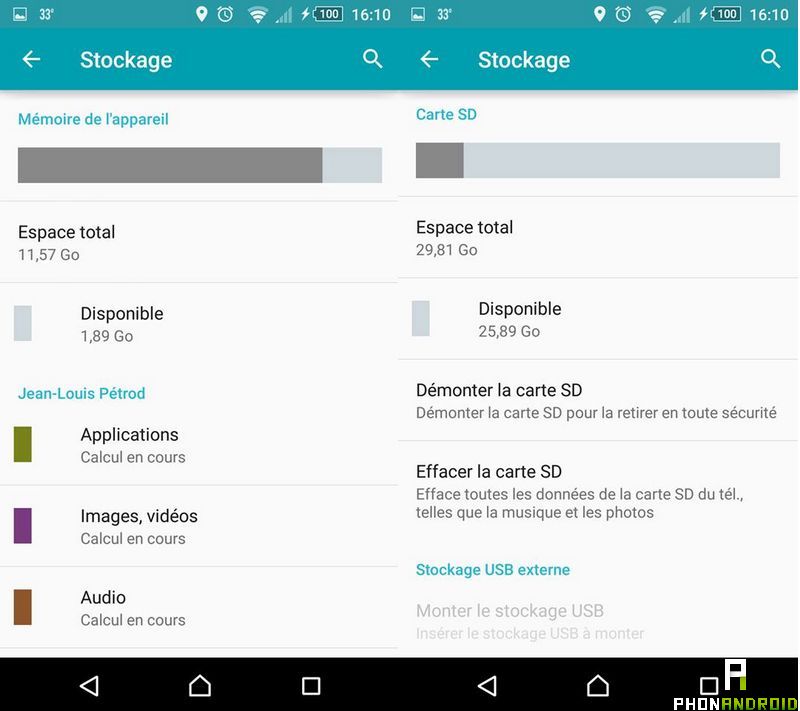 You're in luck, these cards are not among the most expensive on the market, and the brands that I recommend are Kingston (with a lifetime warranty ), Sandisk or otherwise, a brand like Samsung but always stay on reliable equipment and not a sub-brand which could cause performance problems in terms of reader and writing on micro SD.
Conclusion
This is the end of this tutorial. We will have seen a lot of things all the same throughout this last one, and you now have all the cards (or almost) in hand to do great cleaning on your smartphone or tablet and no longer have too much to complain about. a lack of space on your Android device.
For comments, you can ask any questions or suggest your tips and applications that you use to gain free space , because after all, the Play Store is full, so it would be a shame not to share it with the Phonandroid community.