Many Russian Internet users make online purchases. Moreover, the goods belong to a wide variety of categories, ranging from clothing and footwear to some interior items, furniture or household appliances.
It is very convenient when using one site you can search and order goods from various stores. Yandex.Market has such functions.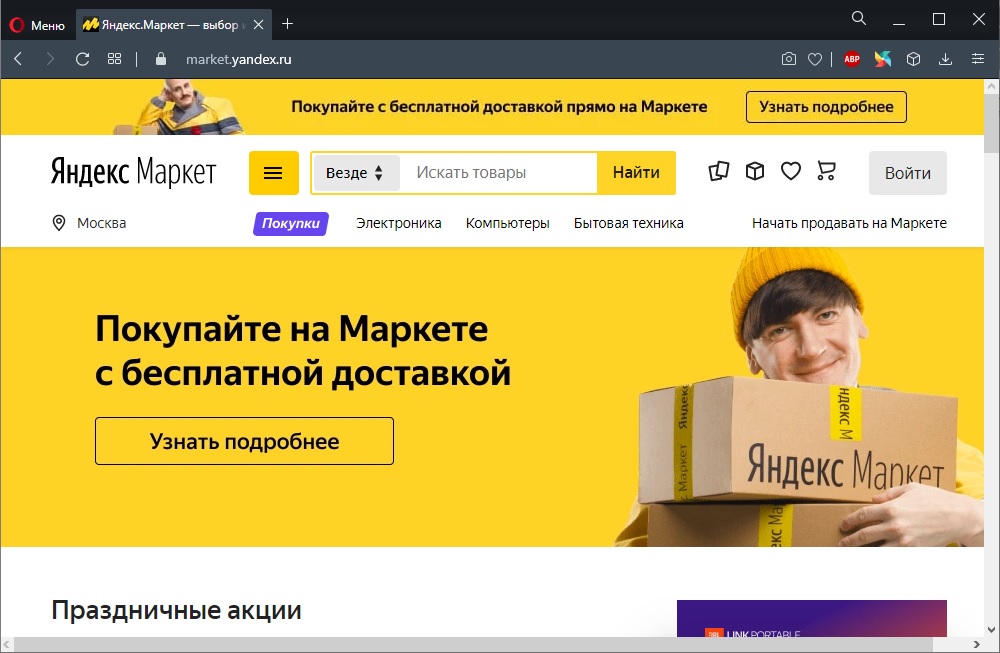 But you need to figure out how to correctly buy goods on Yandex.Market and what will be required from the user.
Purchase process
When the buyer decides on the goods he needs on Yandex.Market, you can proceed with the registration. You do not need to visit each site separately from which products are ordered. Everything is collected in a basket.
The market has a user-friendly interface through which data is collected and transmitted to the supplier. The supplier itself is already processing the client's request.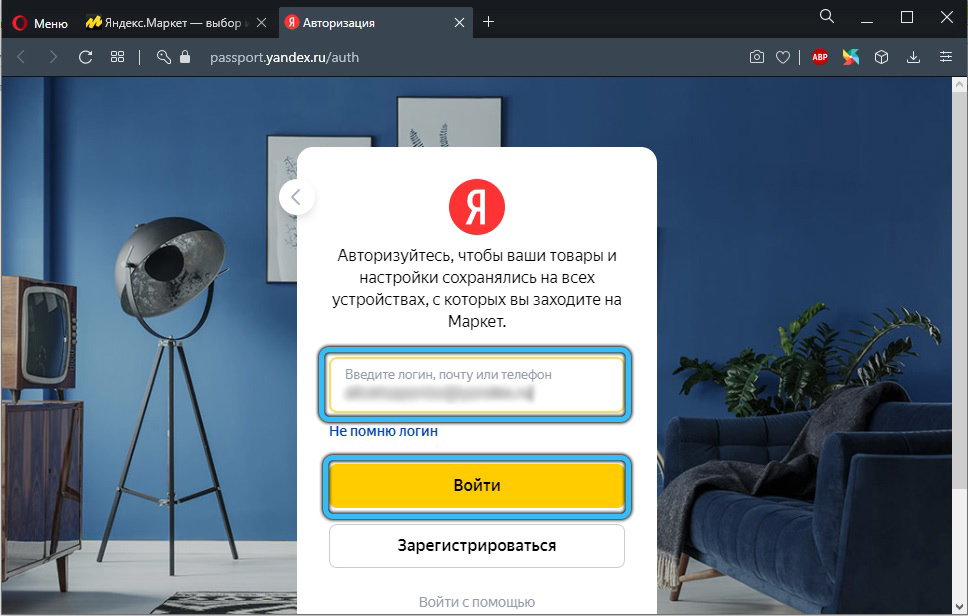 In fact, purchases are performed in 3 steps:
select and add to cart;
form a complete order;
send a request.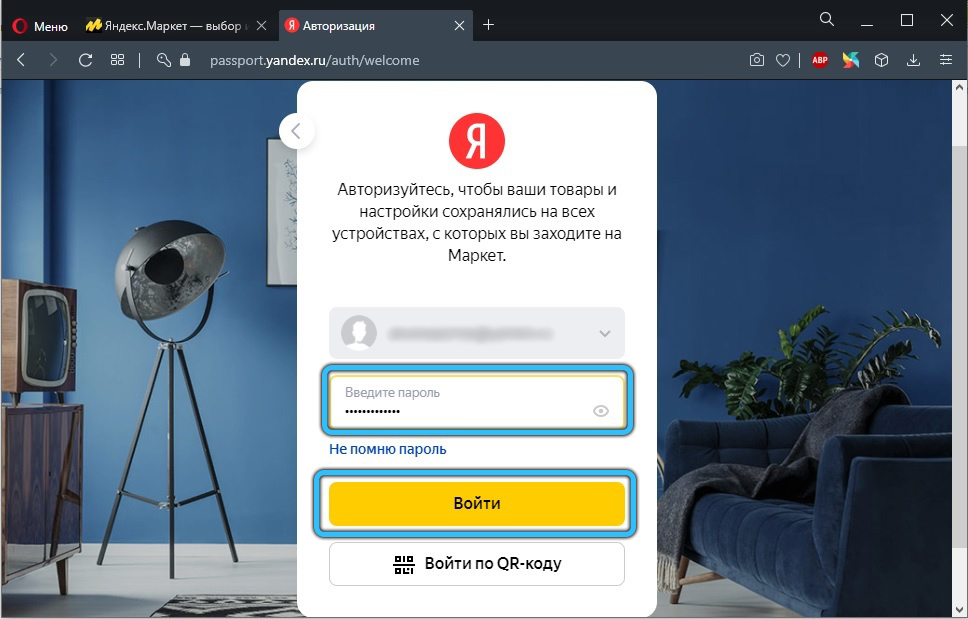 It would be fair to tell about the whole procedure in more detail.
Product selection
First you need to open the website page. Here, already with the help of filters and sections of the resource, you can start searching.
It is hardly worth introducing the buyer in detail to how the domestic Yandex.Market works. Just use the search bar, built-in filters and topic sections to find the items you want.

Each product is accompanied by a detailed description and prices. Moreover, the same product is displayed in different online stores. This allows you to choose the most attractive price. Or find products in a color that is not available on other sites.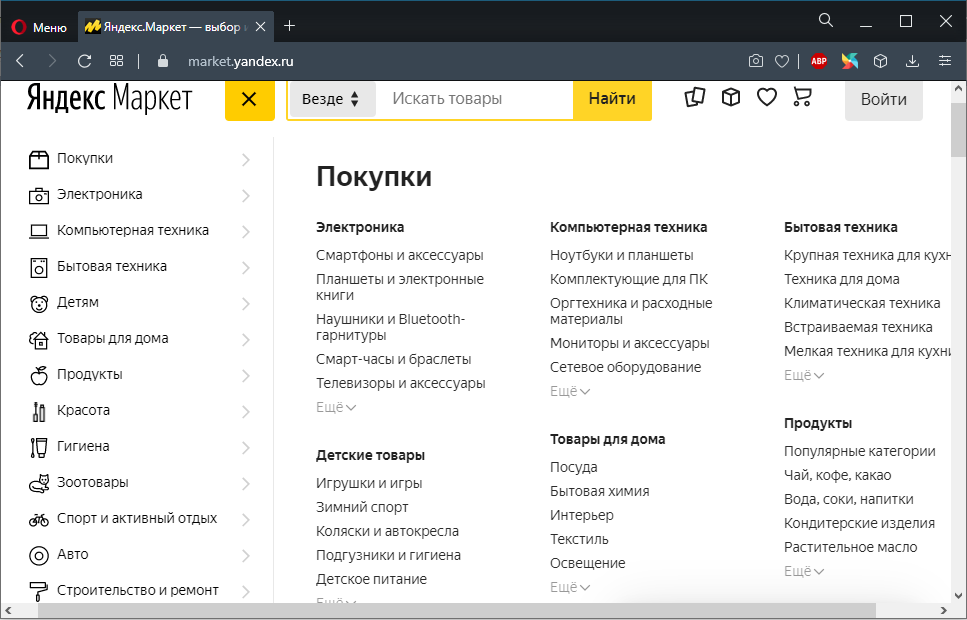 All products can be sorted according to several criteria:
price;
popularity;
rating;
reviews.
More fine tuning is also provided. For example, when choosing a laptop, you can choose the model, display diagonal, processor, clock frequency and a number of other parameters.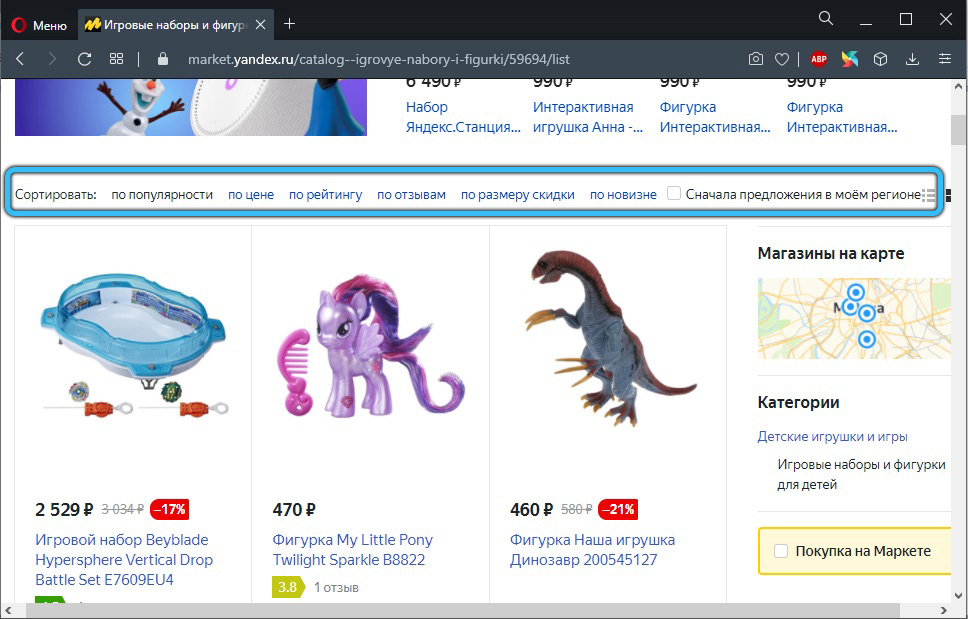 There is also another convenient function – comparison. It's easy to figure out how to compare 2 products on Yandex Market. Moreover, you can compare 2 units or more.
For comparison, a corresponding button is provided. It says "Compare", and also has a graphic image in the form of 3 horizontal stripes and a + sign at the top right of the stripes.
When adding 1 or more products for comparison, the screen will display several separate columns for each item. Now you can look at their characteristics and decide which one to choose.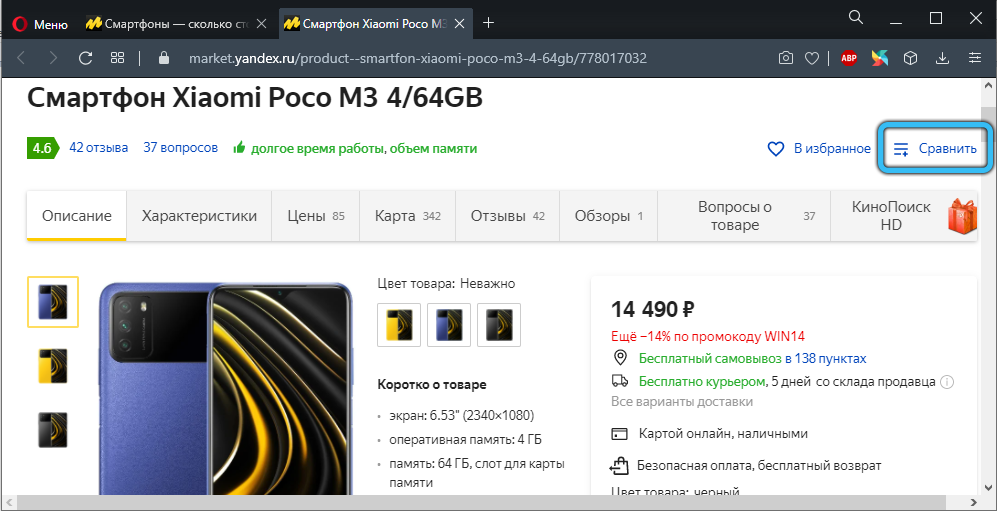 As you can see, even a novice buyer can easily learn how to use Yandex.Market.
Add to cart
There is nothing difficult to add your favorite product names to the basket.
Each product has an active Add to Cart button. By clicking on it, the product is sent to the appropriate section.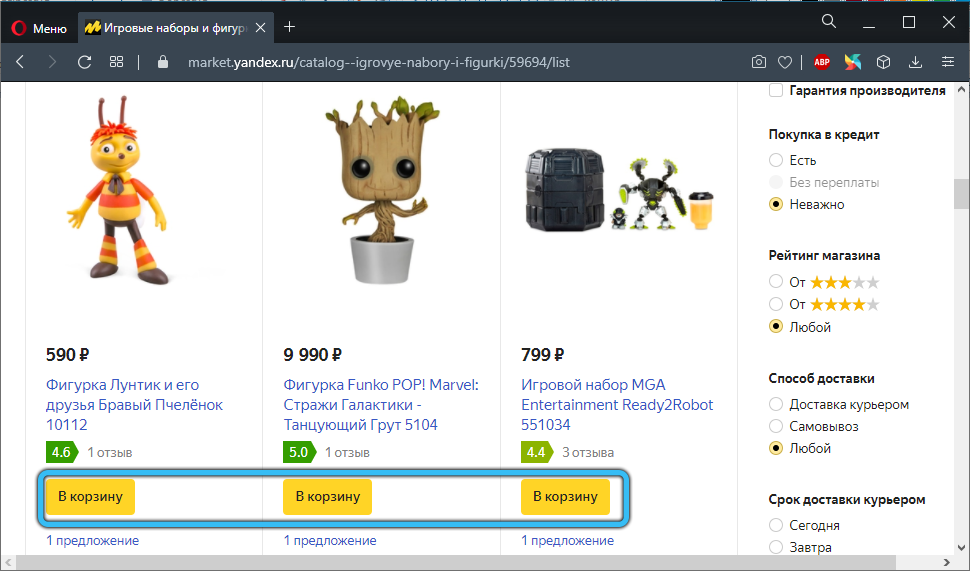 It is advisable to first log in with your account. This will allow you to track the history of orders, watch your own reviews, specify the data for delivery, so as not to fill out new questionnaires every time.
The account itself can be created in just a minute. This opens up access to all Yandex.
We decided on the purchase. But here's the catch: the add button is not active. This also happens. This means that the product is currently unavailable.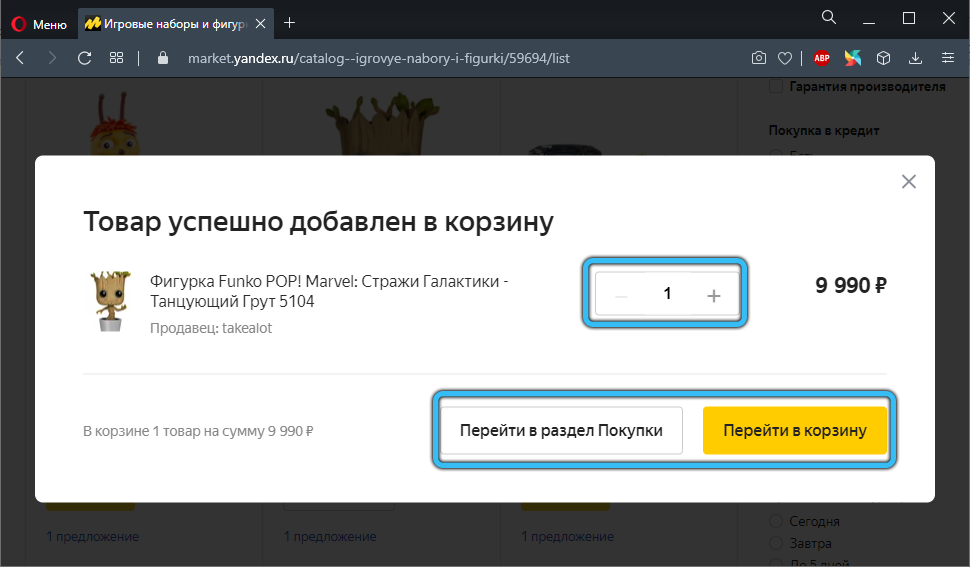 After a product has been added to the cart, the user can continue to search and explore the range. When shopping is complete, all that remains is to click on the "Cart" button. It is located on the top panel of the site. You can also edit the list of orders, increase or decrease the number of items, remove unnecessary accessories, etc.
IMPORTANT.
You can place an order from one store through Yandex.Market for up to 250 thousand rubles.
With this, everything is clear. You can move on.

Registration
The basket is full of everything you need. You need to click on it and click on the "Checkout" button.
Moreover, registration is possible even if the user is not registered. Although it makes sense to spend a couple of minutes on registration in order to further simplify quick purchases.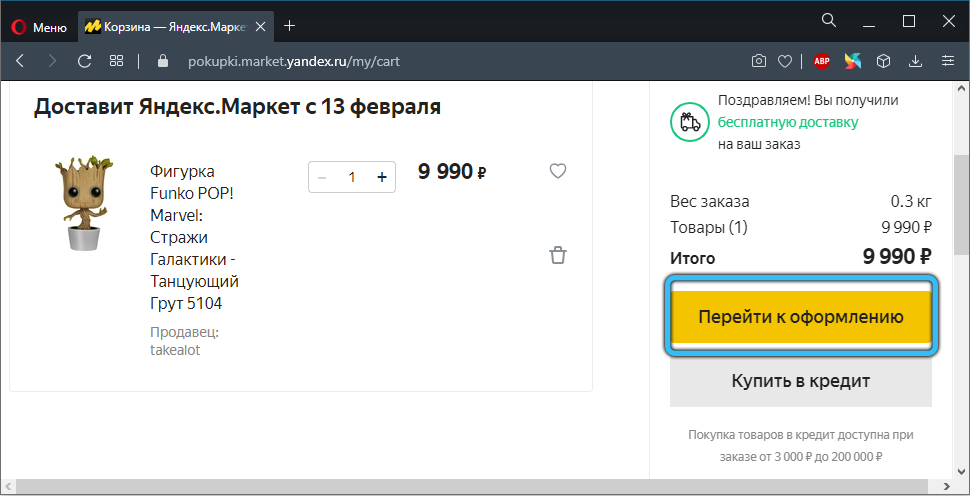 Then follow these instructions:
Select the method by which the delivery will be carried out, as well as the address of the arrival of the parcel. Each method has its own cost, but it is preliminary. When the address is specified, then the price will become fixed.

If a courier or mail was selected, then in the empty field you should write the name of your region or settlement. The system will fill in all other data automatically. It significantly simplifies the task for beginners.

When specifying a different address, you need to start entering it through the keyboard. Then a special tab with "Your addresses" will open, and the necessary one is selected from the list.
If the delivery method is self-pickup, then you need to choose the nearest or most convenient point from where the parcel is picked up.
Additional information can be added to the "Add comment" section. This is the intercom code or house features.
Next, personal information is entered. This is your full name, phone number and email address. If the number is linked to the Yandex service profile, then the rest of the data will be filled in automatically. But if necessary, you can change the information.

You are at the home stretch. Left a little.
Using discounts and promotional codes
Also, customers will certainly want to get a profitable promotional code or a discount on Yandex Market.
This is not difficult. You need to search for them through advertising banners, as well as on partner sites.
That is, getting a discount or a Yandex.Market promo code is extremely simple. You need to enter them before making a purchase. When you open the cart, you will see a special input field. It remains only to click "Apply" and continue to make out.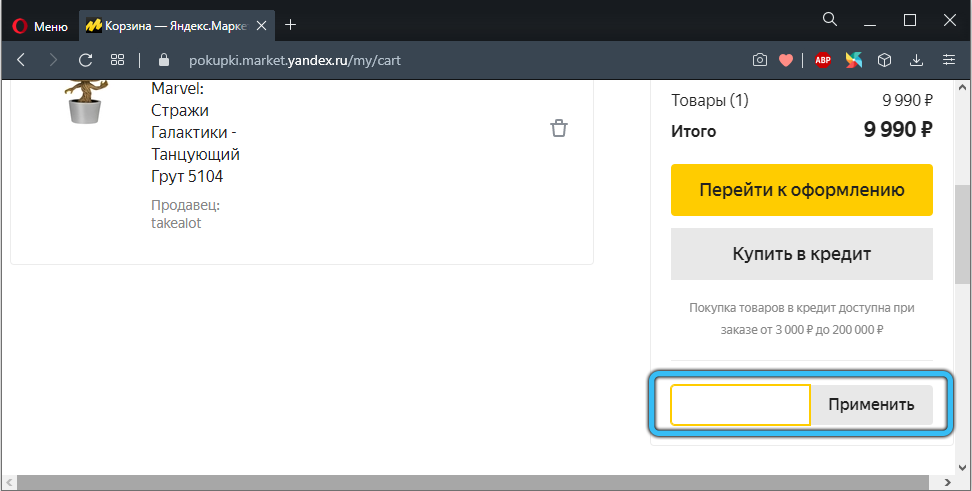 If the promo code is not applied, then its expiration date has expired. Look for another.
By the way, when it turned out to get a promotional code for a discount, but the order was returned or canceled, Yandex Market returns the unused bonus. There is only a nuance. When the cancellation occurs before the receipt of the goods, then the same promotional code can be applied after a few hours. If the product arrived and the client returned it, then you need to contact the support service, and Yandex will provide a new promotional code, but with a similar amount.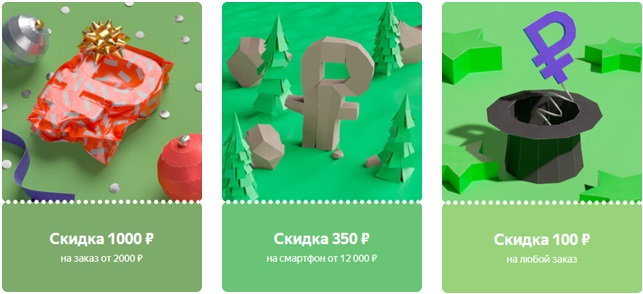 Payment
You can pay for your order in several ways. The client himself chooses which option suits him best.
There are such ways:
bank card;
electronic payment system Yandex.Money (now it is YuMoney);
cash upon receipt through the point of issue.
When buying on a prepaid basis, the product has a warranty. If necessary, the funds will be returned in full, but unregistered users will not be able to use this function.
Also, the question is how to spend and use different bonuses on Yandex.Market. Popular bonuses are Thank you, operating on Yandex.Market, but offered by SberBank. Users who have issued a card in this bank and registered in the special Sber Thank you program can get these Thank You bonuses.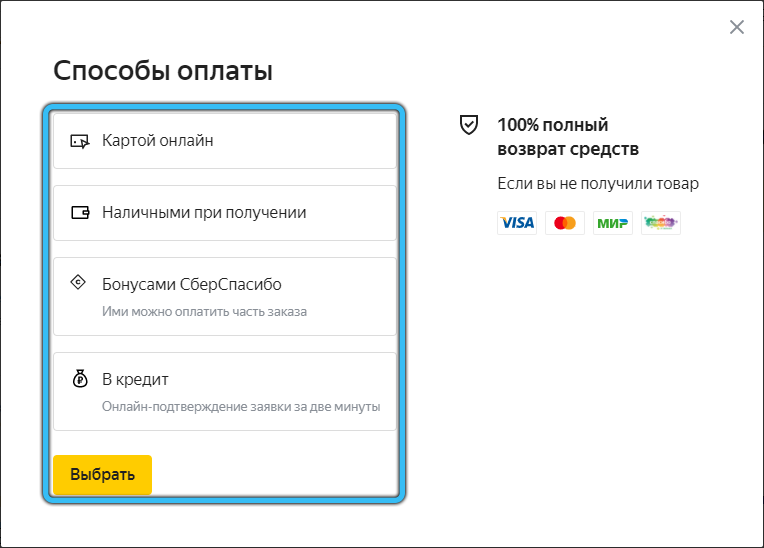 Bonuses are accumulated through purchases in partner stores. One bonus is equal to 1 ruble. When buying through YAM, you can use the collected bonuses.
There are other types of bonuses as well. For example:
a discount provided in the ruble equivalent, and allowing you to buy goods at a reduced price;
percentage discount for different categories of goods;
free shipping.
New registered users are provided with 3 Market Bonuses for free shipping. Also, when ordering in a random way, the system can choose some pleasant bonus for you. It is activated when you receive your order.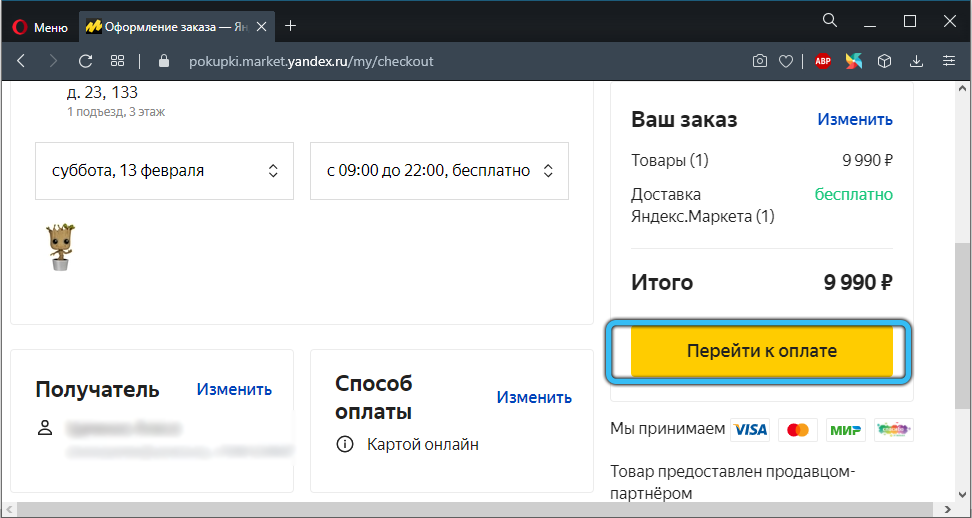 Many people subscribe to all services of the system. This is Yandex Plus. Allows you to receive cashback in the form of points when shopping. One point is equal to 1 ruble. But it is possible to accumulate and spend these bonuses only on the territory of the Russian Federation.
As a result, purchases on Yandex.Market are accompanied by various pleasant bonuses and discounts. You can get a solid benefit.
Sending an order
When everything is completed, discounts and bonuses are applied, you can safely click on the "Submit order" button.
After processing the application by the service managers, information about the purchased products will appear on the screen. All this data is backed up to an e-mail. If required, operators can be contacted by mail or by phone. The user also receives data on sending by mail.

The current status of the parcel will be displayed in your personal account in the "Orders" section. There you can track the entire path. If the schedule or route changes, then the user is sent a corresponding notification by mail.
Yandex also indicates at what interval the courier should arrive. But this does not happen overnight. The customer is called in advance and specified when it will be more convenient to receive the parcel. If, for some reason, the time or date does not fit, you can agree on other conditions with the courier.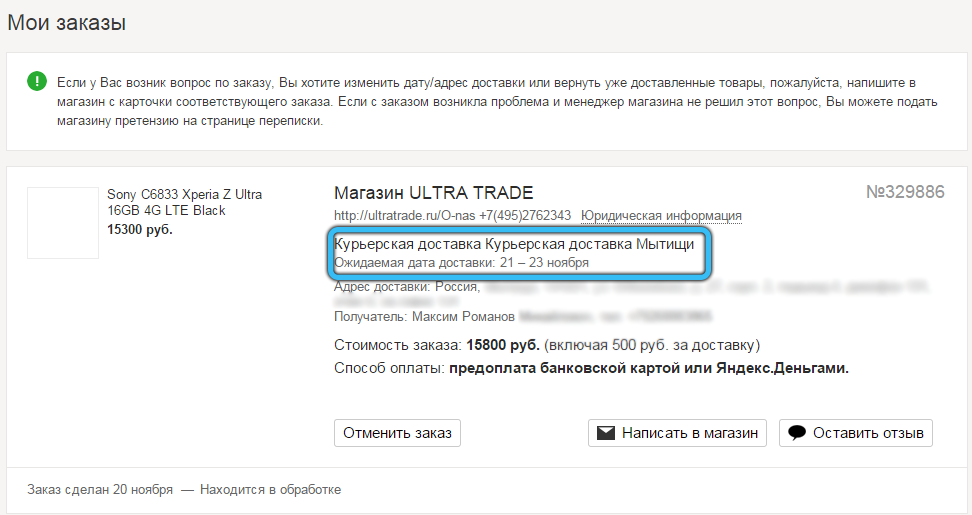 You can also dial a courier yourself. To do this, you should contact the delivery service, which will transmit information for communication.
Return
The issue of returning goods deserves special attention. They are divided into 2 categories. These are products that have shortcomings, or that did not like and did not fit.
In the second case, the term is 7 days. In a situation with marriage or shortcomings, the issue is considered individually. Here they rely on the expiration date, or on the warranty period.
Consider an important nuance. If the purchase was made through Yandex.Market, then the refund is made through your personal account. You need to click "Return the product" and then follow the instructions.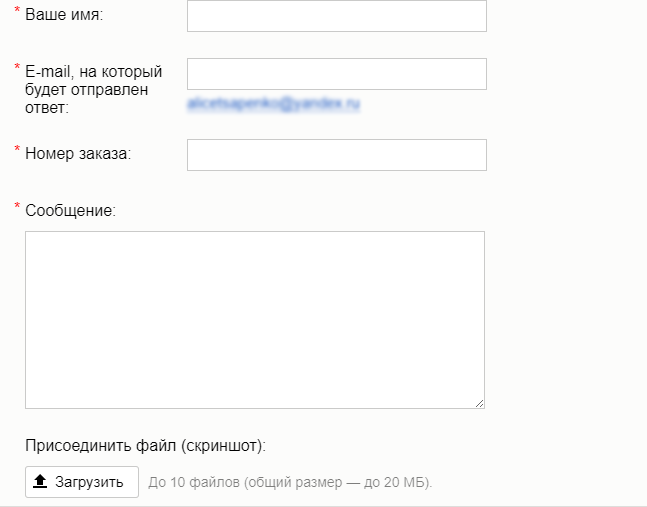 If the purchase was made through the store's website, then the details and conditions of the return should be checked with their support service.
Also remember that there are product categories that cannot be returned. Among them are alcohol, online subscriptions, medicines, dietary supplements, etc.
Yandex.Market is a popular Russian marketplace. It brings together many online stores. This provides excellent opportunities to make various purchases through one site.
Plus, the client receives additional bonuses and discounts, can participate in promotions and sweepstakes. This is often more profitable and more convenient than shopping on several sites separately.
Have you ever used Yandex Market? How do you rate the possibilities and conditions of the service? What did you like and dislike about this store?
We are waiting for your answers and stories from personal experience.
Subscribe, leave a comment, ask a question and tell your friends about us!