The OnePlus 7 Pro has been one of the best smartphones of 2019 so far. One reason is the large OLED display with QHD resolution and a refresh rate of 90 Hz. We'll show you how you can force a smoother user experience for all apps.
In the normal state, you can select in the display settings of the OnePlus 7 Pro whether the 6.67-inch display should run with a refresh rate of 60 Hz or 90 Hz. If you choose the latter, the animations appear much more fluid when opened and within apps. However, not all apps are able to work with a frequency of 90 Hz by default.
But what if there was a third option? There are! And it was discovered by XDA developer user C3C076. Because there are actually not two, but three different display modes. In addition to the 60Hz mode and the 90Hz mode, which the system calls automatic mode, there is also a "True 90Hz Mode" in which the 90 Hz refresh rate is enforced for each app.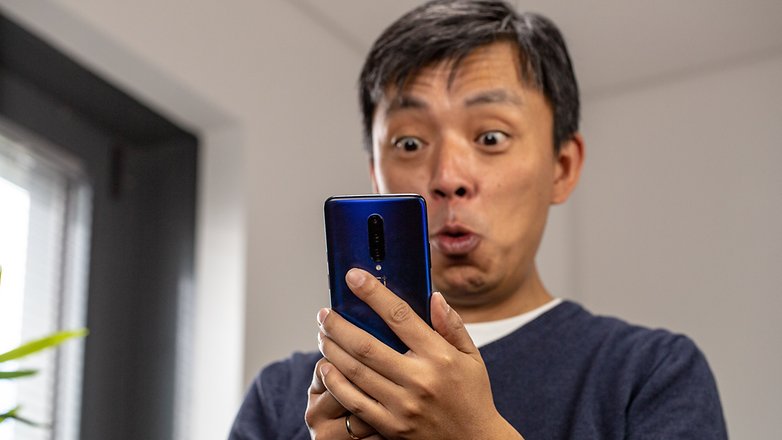 How to force the 90 Hz on the OnePlus 7 Pro for all apps
To activate the "True 90Hz mode", you have to use the ADB shell from Android. We explain in detail how this works:
If you know how to do it, use the following command:adb shell settings put global oneplus_screen_refresh_rate 0
Of course, we have already tried this trick and can confirm that browsers such as the Brave Browser and Samsung, which do not officially support the 90 Hz, will then run more smoothly.