Samsung's popular mid-range models are growing: The A41 will be available from May for 300 euros.Reading time:1 min.Save in pocketRead outPrintviewRead comments6posts
Samsung's mid-range Galaxy A series will be expanded: the A41, a revised version of the A40 from last year, will join the numerous models that are already available. The A41 was already announced for the Japanese market in March and has now been confirmed for Germany. It will cost 300 euros.
Samsung relies on a MediaTek Helio P65 for the processor – neither on its own Exynos nor on a Snapdragon SoC as is common with Samsung phones. The chip has eight cores, six of which clock with up to 2 GHz. Samsung also installs 4 GB of RAM in the A41. Samsung calls a battery capacity of 3500 mAh.
For 300 euros, buyers of the Galaxy A41 can get a 6.1-inch AMOLED screen with a resolution of 2400 x 1080 pixels. This makes the Galaxy A41 more compact than many other cell phones – Samsung specifies dimensions of 150 x 70 x 8 millimeters. The display is interrupted at the upper middle edge of the screen, where a teardrop-shaped display notch houses the front camera with 25 megapixels.ALSO READGalaxy A51 and A71: Samsung refreshes the middle class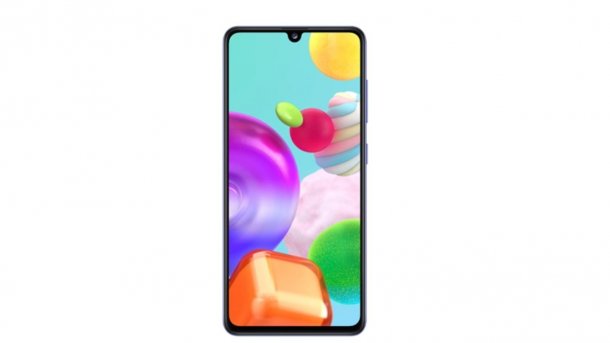 Triple camera and two SIM slots
There are three camera modules on the back of the Galaxy A41. The main module has 46 megapixels, there is also an ultra wide-angle camera with 8 megapixels and a lens with 5 megapixels for depth of field. The internal storage space is 64 GB and can be expanded using a microSD card. In addition to the SD slot, the Galaxy A41 has two slots for SIM cards. A jack for headphones is also available.
Like all new Android phones, the Galaxy A41 will run with version 10 for Android launch. In the US, Samsung also offers 5G versions of the Galaxy A51 and Galaxy A71, but these models are not currently available in Germany. There is only the Galaxy A90 in a 5G version.