Recording the screen of an Android (recording a video of what happens on the screen) seems to be somewhat complicated given that the majority of applications available on Google Play for this task do not comply with what they offer in their entirety. After trying several of them without success on my mobile, I found one that finally offers the features I need, totally free .
This is Z-Screen Recorder ( Z-ScreenRecorder ). You can download the Google Play application here and, if you have root access on your mobile, you can use it without problems since it is in Spanish and is very easy to use. Being root is a fundamental requirement. If you do not know what it is, you will not be able to use this application. Check our Root section for more information.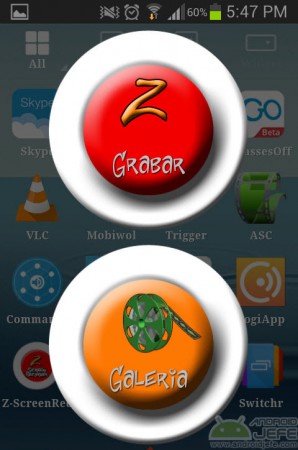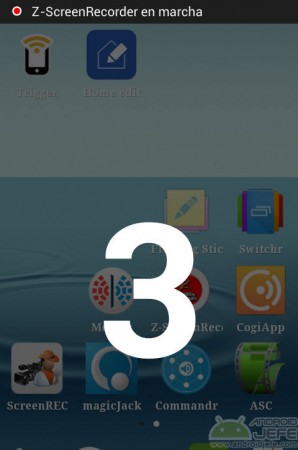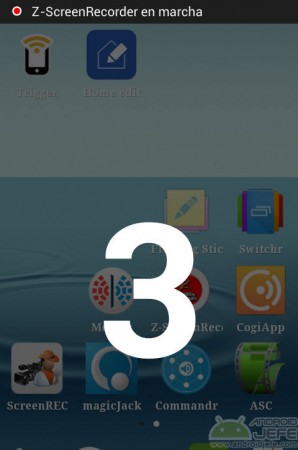 Clarification : Z Screen Recorder has a reputation and a low average rating on Google Play. You do not always have to get carried away with this because, many of the users who download the application do not even know what being root is. This is the reason why it does not work at all on your phone and end up giving a bad rating and destroying the reputation of an application like this which, from my experience, is very good. Just speaking of experience, I have tested it on a Samsung Galaxy S3 mini (rooted) with Android 4.1 , with excellent results. This is the summary of the application:
The good (impossible to find in other similar free apps)
Records in good quality
Record without time limit apparently (I have recorded several minutes without problems)
Does not put a watermark on videos
In theory, you should record the screen on devices with Android 2.0 and higher. That is, up to Android 4.1, 4.2 and 4.3. Technically it should also work in other major versions, but from Android 4.4 KitKat it would no longer make sense, because this version already incorporates support for recording the screen, even WITHOUT root. In Android 5 onwards it is even easier with apps without root for this task.
The bad
It has no settings that, for example, allow modifying the quality of the video
Record without audio
Does not capture and show the video the user's touches or clicks on the screen
Unprofessional design
Use Google Analytics to collect user information (without specifying exactly what information)
Root required (like most really functional screen recorder apps)
How Z-ScreenRecorder is used
Just download and install the app. You must grant it root permissions. Ready. To start recording press the big Record button. You will see that when you are recording, a red and gray flashing button will appear in the notification bar.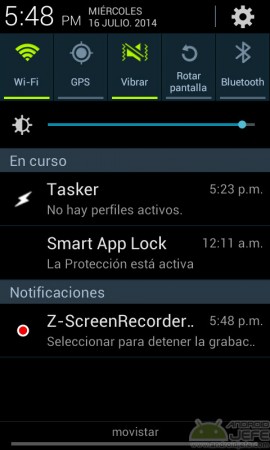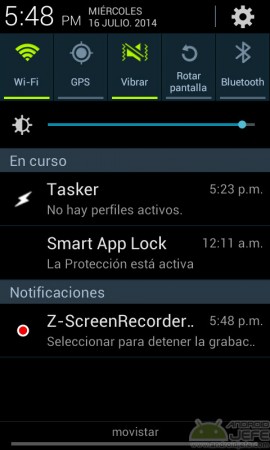 To stop recording, unfold the Android status bar (that bar that you unfold to see the notifications) and click on the Z-ScreenRecorder notification. Apparently the recording can also be stopped by opening the app again while it is recording.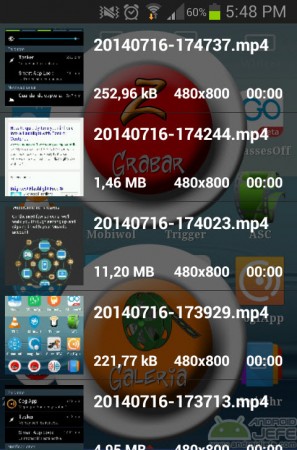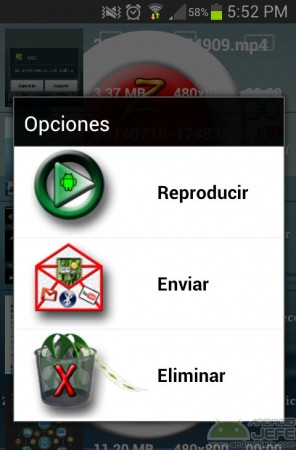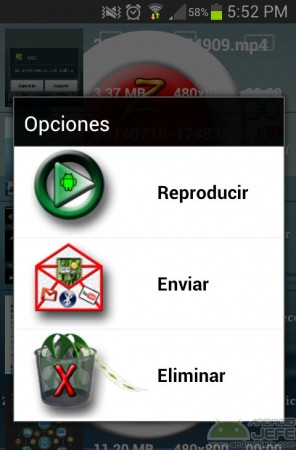 The large Gallery button allows you to view the videos you have recorded from the same application. From there you can also send or share the videos individually, as well as delete them.
Where are the videos stored?
You will find the videos you recorded in the internal memory, in the "zausan" folder. Inside is the Z-ScreenRecorder folder where you will find all the recorded videos. Videos are saved in MP4 format .
Conclusion
As I already indicated, this screen recording seems to be something quite complicated for application developers. Most of these applications, or perhaps all of them, work on some phones, others half and others not at all. Beyond what was said at the beginning, Z-Screen Recorder can also be one of them, therefore, I cannot guarantee that it will work on your mobile. If it works for you, congratulations because it is one of the best free alternatives that are on Google Play. What is good for free is difficult or impossible to find in another free application of this type (generally, in other applications you have to pay to have those advantages). What is wrong then, most apps like that suffer from that.
How to RECORD the cell phone screen
3 ways to record INTERNAL Android audio
The best APPS to record video with the screen off (secretly)
Receive updates: SUBSCRIBE by email and join 10,000+ readers. Follow this blog on Facebook and Twitter.