Here is a problem in the car: consulting the SMS, because we remember that it is dangerous to use your smartphone in the car even more to consult an SMS. So we offer you a short tutorial to teach you how to read your SMS by your smartphone in the car.
Reading text messages in the car is dangerous, but fortunately there are still ways to consult them by having them read by applications. At the writing we tested a few to determine the best .
And quite a few of these apps either had really intrusive advertising, or didn't work properly and hadn't been updated for more than two years. Fortunately we found the rare pearl, certainly it only allows to read SMS, but at least it works, it is updated regularly and in addition it is developed by a French .
How to read SMS in the car with SMS reader
SMS reader is a very well-made application that lets you read incoming SMS, but also those that we have already received, on your smartphone. The main interface allows you to read all text messages already received for automatic reading, just activate the service. This is very practical in the car, but also when you take a shower or when you cook, basically at all times of life when your hands are taken .
First of all you have to install the application via the Play Store with the link just below.

Once installed, when launching the application, it explains why it needs the permissions it will ask you, once the permissions are given you can start using the application.
Activate automatic reading
The main use of this application will be the automatic reading of incoming SMS , for this it is enough to activate the function on the main page in the upper right, once activated all SMS will be read automatically.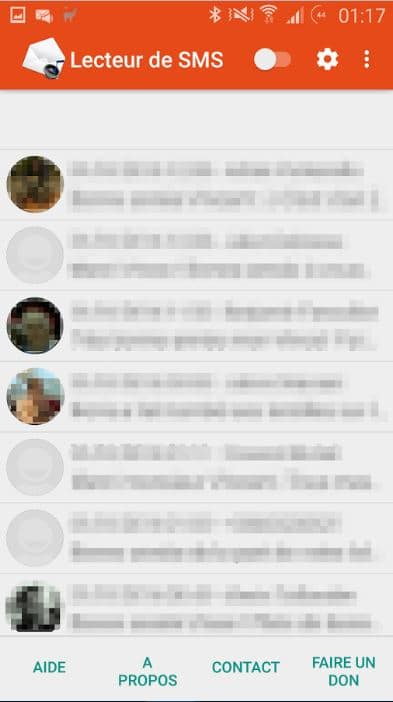 You can choose after how long they will be read, but also to have a pop up to validate or not the reading of the incoming SMS. Of course the reading speed can be configured.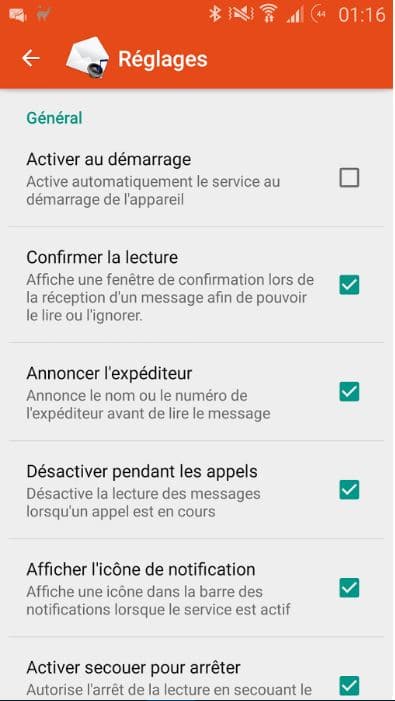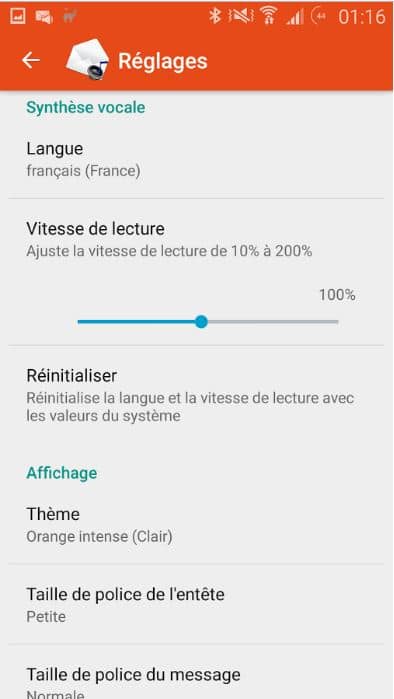 In the end we have here a very good application which does what we ask and which is also free and without ads . Indeed if you want to support the developer just make a donation through the application.
Finally, in the car when you use this application do not forget to stop to answer urgent SMS. We also invite you to consult our file on how to stay connected on the road safely .