Through Google's "Find my device" system you can locate your Android, block it or erase your data remotely and online from another device, such as that of a friend or family member, something extremely useful in the event of theft or loss of equipment.
There are multiple ways to access this tracking system, from a web browser and the official mobile app. However, all of them require that you enter your Gmail account and password that was registered in your lost mobile to be able to locate it.
«Guest» in Find my device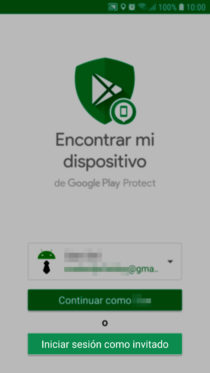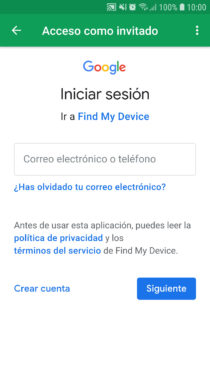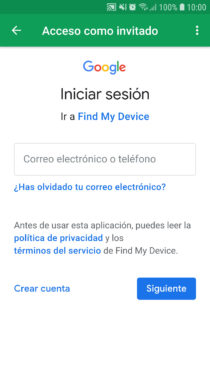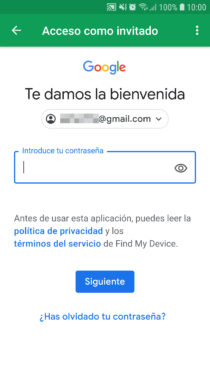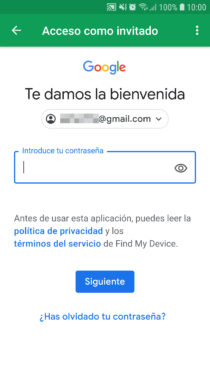 To avoid your account being saved on a third-party device, it is recommended to use the " Log in as a guest " option in the mobile application. 
The advantage of this Guest mode, introduced in version 1.2 of the Find my device application, or better said Device Manager at the time (May 29, 2014), is not only the fact that your Gmail account and password will not be saved in the third-party mobile, but also the session will be closed automatically after a few minutes of inactivity or immediately after closing the application or using the button «Close session» at the top.
Incognito browser tab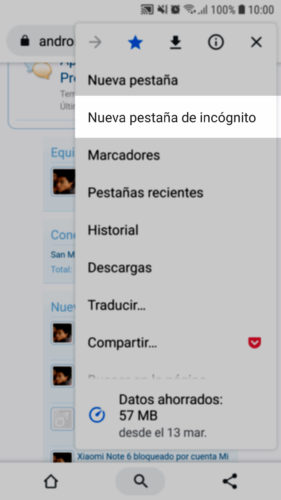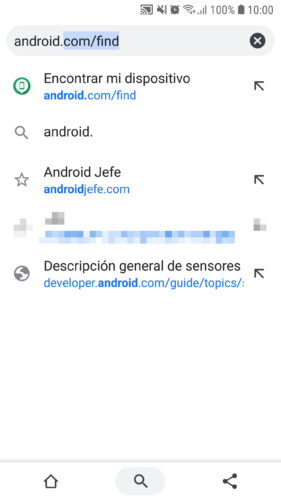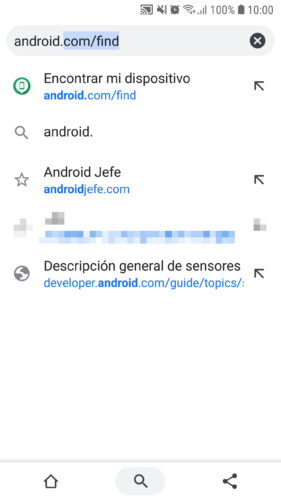 Instead of installing an application on a cell phone that is not yours, another simpler alternative is to enter the Find my device tracking website android.com/find from the web browser that device must already have. If it is Google Chrome, you will have to do it from a «New incognito tab» (touch the three-dot button at the top) to prevent your Google account and password from being registered when you exit the browser.
Unlike the mobile app, in this case and apparently, the session will not be closed automatically after inactivity. In other words, you can keep tracking your device without having to constantly enter your account data from time to time. But this could also be done by the device owner, in case you forget to close the incognito tab. However, it will not be able to enter your Gmail account or Google panel since in any case you must re-enter the account data.
conclusion
You must take into account that for the remote actions of Find my device to be executed, this functionality must be enabled on your Android in Settings, Google, Security, Find my device. By default it is pre-activated, so if you did not deactivate it it should work without problems. You must also have an Internet connection and have the "Location" activated in the system settings, preferably configured as "High precision".
Remove UNLINK Android devices from Google account
How to prevent Google from saving the name, password and location of your WiFi network
"Location NOT available" in Android Device Manager: Solution
Receive updates: SUBSCRIBE by email and join 10,000+ readers. Follow this blog on Facebook and Twitter.