This is how apps are moved from one screen to another in Honor Magic V.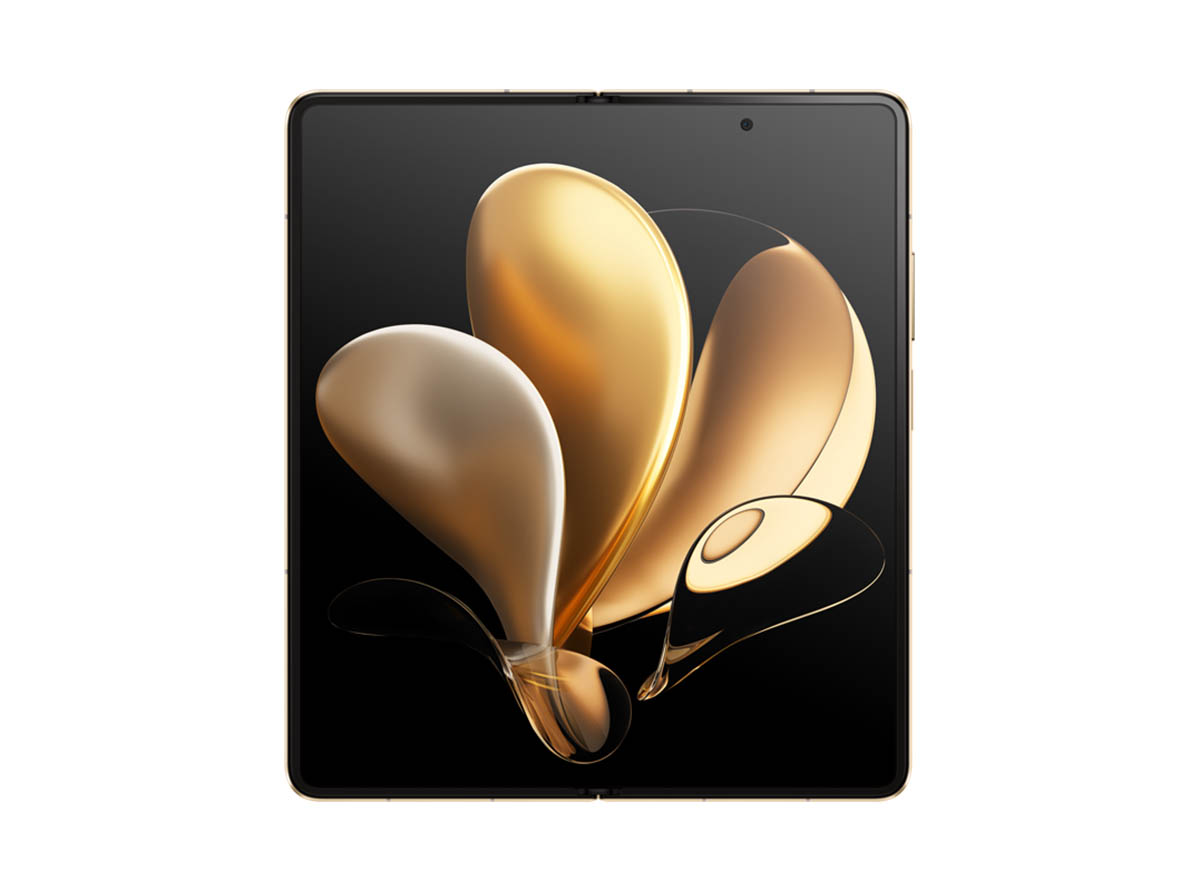 Honor Sponsored Article
That thing about flexible screens and mobile phones that fold has ceased to be science fiction and has become reality. If not, tell Honor, which has already presented its first commercial folding mobile. It's called  Honor Magic V , and although for the moment it has only been presented in China, we already know many of its features and technologies that we hope will end up reaching our own market. This is how it works to have two screens, one of them flexible, in this terminal.
The key to this entire system is, obviously, in its double screen. Honor Magic V has a panoramic panel on the front to use it regularly as a mobile phone. It is a 6.45-inch AMOLED panel  with a resolution of 2,560 x 1,080 pixels , the ability to display images with HDR10 + and at a speed of up to 120 Hz. Wow, it looks ideal on it. But if there are details that we want to see larger, to work with images or in a larger panel, we can unfold this mobile and use the inner panel that was folded. With this we move on to another AMOLED technology screen, made up of 10 layers although it is really thin, and also flexible. Its resolution is 2,272 x 1,984 pixels and its size is 7.9 inches., so it looks like a light tablet with an aspect ratio of 10:9. Ideal not only for viewing larger items, such as series or documents, but also for multitasking. And this is where apps come into play and how the Honor Magic V's Magic UI 6 customization layer handles all of this.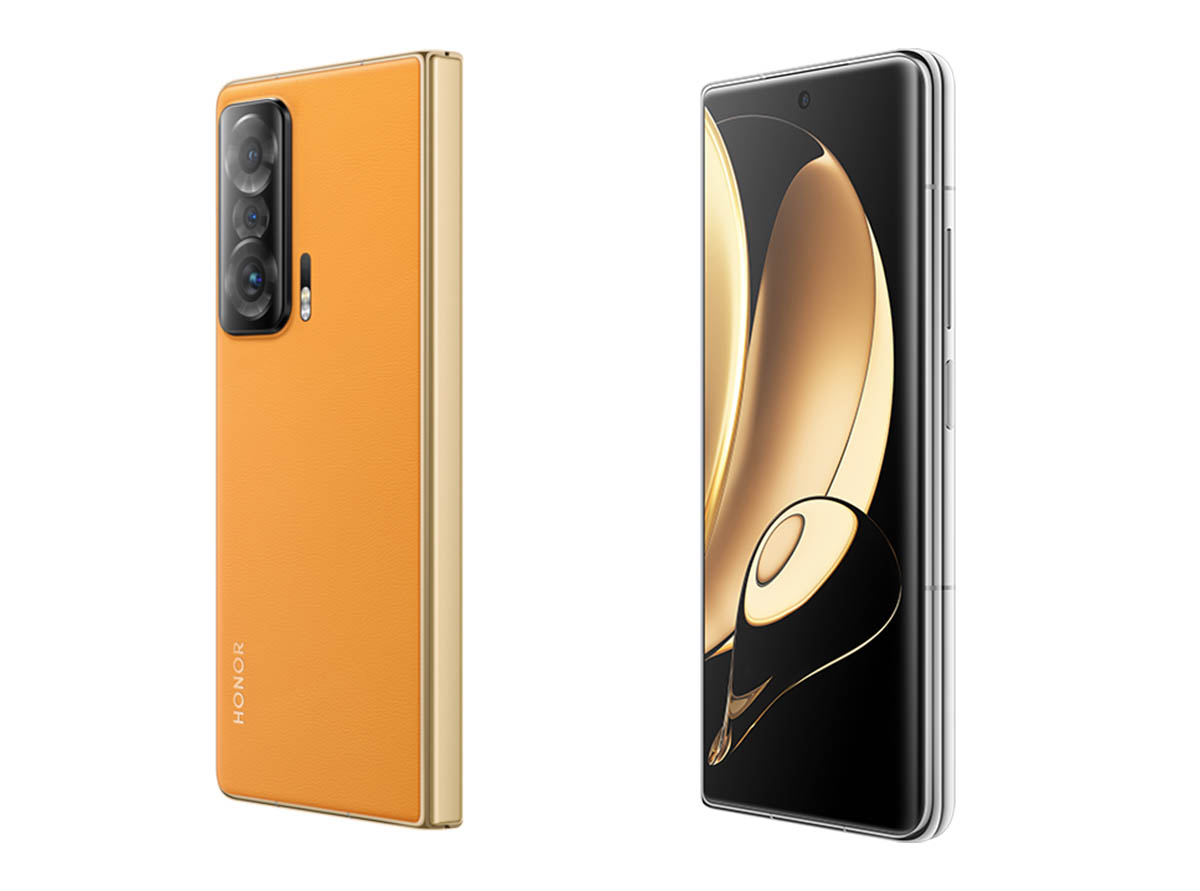 At the moment we know a basic function in this system that is the continuity of applications between the two screens. Something really comfortable that allows us, for example, to chat on WhatsApp while we move around the city and if we receive a photo that we want to scrutinize, stop and unfold Honor Magic V to see all the details on a larger screen. All this without having to search for the WhatsApp application and open the chat in which we were writing. This continuity is present in Honor Magic V to continue working or using the same application, at the same point where we were on the external screen when we jump to the internal or flexible screen. And it is really practical in many situations.
However, having a 7.9-inch screen in 10:9 format is also especially practical for the aforementioned multitasking. Magic UI 6 , which runs on top of the Android 12 operating system on Honor Magic V, allows you to open multiple apps at the same time. But at the same time real. We refer to applications that move, work and are usable at the same time, viewing content and interacting with it thanks to the size of this flexible screen. Something especially comfortable when working reviewing documents and discussing possible changes with co-workers, for example. Or to chat watching series. Or to play and see a tutorial on how to get that item you were looking for… The possibilities are multiplied thanks to all this technology.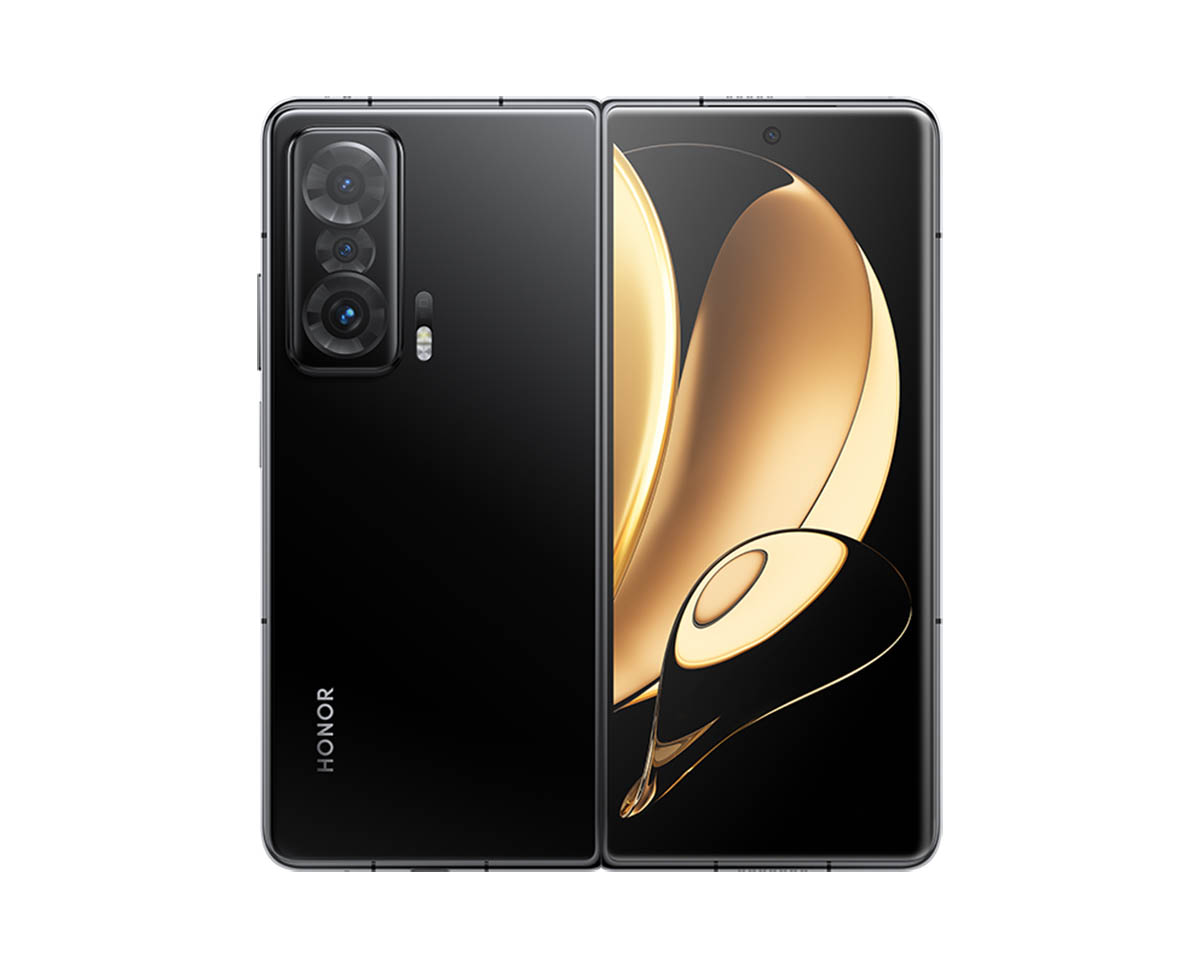 POWER TO MOVE IT ALL
Obviously, running and displaying content on such detailed screens requires some processing power. Here Honor has thrown the remains by including the latest Qualcomm processor in the technical sheet of the equipment. We refer to the  first generation Snapdragon 8 , a chip built in 4 nanometers that promises not only to move all this and more, but also to do it in a very efficient way, respecting the battery of the equipment to the maximum. And beware, this processor comes accompanied by its corresponding 5G modem, so there will be no problem when downloading content or applications at the maximum speed of the current Internet.
Honor Magic V
internal screen
7.9 inches of OLED technology, 10:9 format, FullHD+ resolution of 2,272 x 1,984 pixels, 90 Hz refresh rate, HDR10+, pixel density of 381 dpi and resistant glass
external display
6.45 inches of OLED technology, 21:9 format, FullHD+ resolution of 2,560 x 1,080 pixels, 120 Hz refresh rate, HDR10+, pixel density of 431 dpi and resistant glass
Main camera (rear)
– 50-megapixel main sensor with f/1.9 aperture
– 50-megapixel secondary wide-angle sensor with f/2.2 aperture
– 50-megapixel hyper-expectral tertiary sensor with f/2.0 aperture and 8×8 dTOF
Frontal camera
42 megapixel sensor
inner chamber
42 megapixel sensor
Internal memory
256 o 512GB
Extension
Not available
Processor and RAM
Qualcomm Snapdragon 8 Gen 1 4nm octa-core 3.0GHz max.
12GB RAM
Battery
4,750 mAh capacity with support for 66W SuperCharge fast charging technology
Operating system
Android 12 under the Magic V UI 6.0 customization layer
connections
5G, 4G LTE, Wi-Fi a/b/g/n/ac/6, Bluetooth, GPS + GLONASS, NFC for contactless payments and USB Type-C input
SIM
Dual nano SIM
Design
Colors: black, white and orange
Dimensions and weight
Folded : 160.4 x 72.7 x 14.3 mm Unfolded
: 60.4 x 141.1 x 6.7 mm
Weight: 239 grams
Featured Features
Smart cooling system, side-mounted fingerprint reader and software face unlock
Release date
–
Price
From 1,385 euros at the approximate exchange rate
Thanks to the presence of this chip, Honor has also included its own technologies and extra additions through the Magic UI 6 layer. The thing does not stop at multitasking or continuity between screens. There are also options for  gamers , who will be able to make the most of the features of this mobile with the game mode that limits some features to enhance performance, screen and connectivity during the game. Or to enhance the security of the equipment with protocols and tools that can work in the background without the performance of Honor Magic V being noticed by the user.
By the way, if the battery in this terminal is one of your concerns, you should know that it is made up of two cells that add up to 4,750 mAh of autonomy. Although the best in this aspect is its load data:  66 watts . A power that means being able to charge all this autonomy to 50% in about 15 minutes.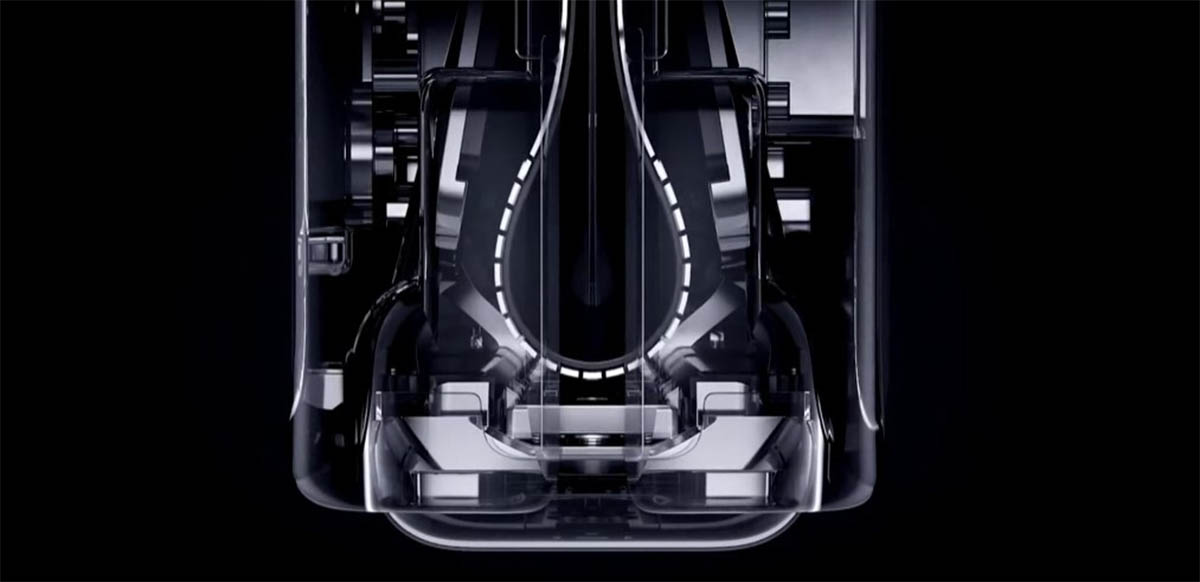 A POCKET TABLET
The Honor Magic V experience is possible thanks to the flexibility of its interior panel. But also to all the design and engineering work carried out on a body that can boast Premium finishes . And there are many details in a mobile that can be folded on itself.
The main one lies in its thin hinge and all the technology in here to engage the panel fold. When folded, and in order not to damage any of the layers that make up the flexible panel, it adapts to the gap offered by the hinge and the more than 200 pieces that the panel contains in this space. With this, the panel is coupled and forms the silhouette of a drop of water inside. Something that avoids marks and damage to the panel and that allows the rest of the body of this mobile to fold completely. No gaps for dirt and dust to enter, or compromise the safety of the flex panel. Everything is folded with a thickness of only 14.3 millimeters. And it is that, unfolded,  Honor Magic V only measures 6.7 mm thick .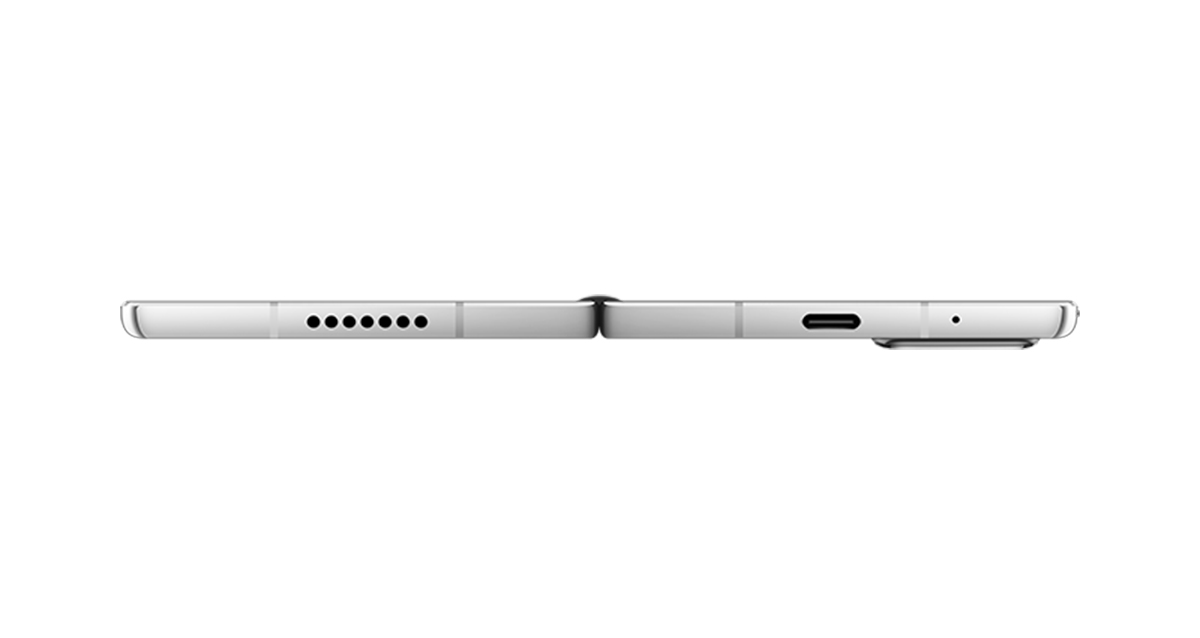 In addition, this design is intended to be comfortable in the hands. Its weight of 239 grams is well distributed between the two parts that make up the body of this mobile. In fact, Honor has managed to make the difference in weight between them less than 10 grams. So unfolding, holding or carrying it is a  comfortable and balanced experience.